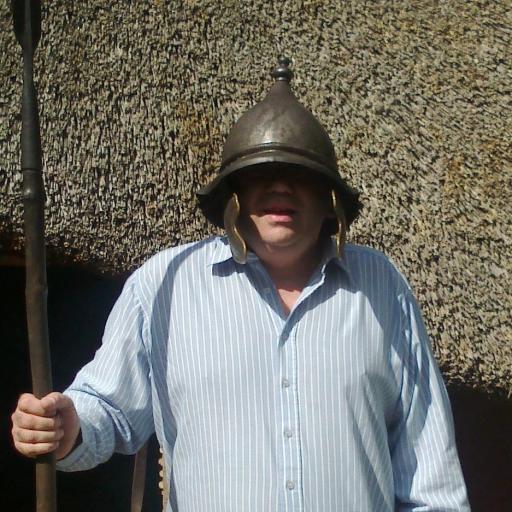 On 14th September, 1171 Rhys ap Gruffydd (The Lord Rhys) the ruler of the kingdom of Deheubarth, established a lasting peace with King Henry II of England. 
A timeline of key dates in the relationship between Rhys ap Gruffydd and Henry II;
1155  - Rhys became ruler of Deheubarth. 
1158  - Rhys was forced to submit to Henry 
1163  - Henry invaded Deheubarth, stripping Rhys of  his lands and taking him prisoner. Rhys was released a few weeks later, but only given back a small part of his land holdings.
1165  - After another invasion by Henry, Rhys made an alliance with Owain Gwynedd and took back most of his lands. 
1171  - Rhys came to terms with King Henry and was confirmed in possession of his recent conquests as well as being named Justiciar of South Wales.
1189  - Rhys and Henry maintained good relations until Henry's death in 1189. 
1197  - Rhys died on 28th April.
---
Britain adopted the Gregorian Calender on 14th September 1752, with the notable exception of The Gwaun Valley, near Fishguard in Pembrokeshire!
The reason for the change was that by 1582, the previous Julian Calender had fallen ten days behind, so Pope Gregory XIII issued a papal bull that from  February 24, 1582, the new Gregorian calendar would be the one used by the Catholic world.  There were unsuccessful attempts in Britain to address the problem in 1645 and 1699 but in 1752 it was finally decided that October 4th would be followed by October 15th.
However, people in the Gwaun Valley did not accept the change and continued to celebrate New Year, which they called Hen Galan on 13th January. 
---
On 14th September 1914 the 'Cardiff Pals' marched to war. 
At the end of August 1914, it was decided that the British Army needed an additional 100,000 volunteers in the war against Germany, so in an experimental move, they allowed groups of friends to enlist and serve in units together.
These units proved extremely popular, becoming known as the Pals Battalions and on 14th September 1914, the Cardiff Pals were seen off to war by hundreds of people  lining the streets. The Cardiff Pals went on to fight in Salonika for three years, defending Macedonia, northern Greece and the Aegean ports from German and Bulgarian forces. Tragically they suffered almost 100 casualties in one assault on 18th September 1918, barely two months before the end of the war ended. The devastating impact of such losses to individual communities led to the disbanding of Pals Battalions for future conflicts.
---
erger
erger
For risking his own life, by going under enemy fire to rescue his senior officer and then carrying him 100 yards to safety at the  First Battle of the Aisne   in northern France on this day in 1914, Lance Corporal William Charles Fuller,from Laugharne became the first Welshman of World War I to be awarded the Victoria Cross.
erger
erger
erger
erger
erger


---
The Bishop Gore Secondary school in Swansea was founded on 14th September 1682 by Hugh Gore (1613–1691), Bishop of Waterford and Lismore. 
Old Goreans include Martin Amis, Dylan Thomas, Wynford Vaughan Thomas and Alun Wyn Jones.