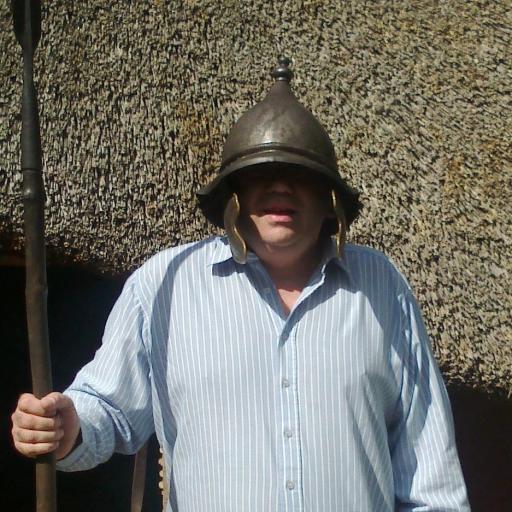 William Morgan (1545 – 10 September 1604) was Bishop of Llandaff and of St Asaph and the translator of the first version of the whole Bible into Welsh from Greek and Hebrew.  This  is now looked on as a major monument in the history of the Welsh language, as it meant that the Welsh people could read the Bible in their own language.

Morgan was born  at Ty Mawr Wybrnant, in the parish of Penmachno, near Betws y Coed and it is thought that he was initially educated at Gwydir Castle, near Llanrwst, along with the children of the Wynn family, before going to St John's College, Cambridge, where he studied Greek, mathematics, philosophy and Biblical studies, including a study of the Bible in Greek, Hebrew and Aramaic.  In 1572, he became clergyman of the parish of Llanbadarn Fawr, followed by appointments to Welshpool in  1575 and Llanrhaedr ym Mochnant in 1578.

Morgan was a firm believer in the importance of having the Bible translated into Welsh and in 1588, published his own translation of the Old Testament, together with a revision of Salesbury's New Testament.  A revised version of this Bible, published in 1620 and known as William Morgan's translation, became the standard Welsh Bible until the 20th century.

Morgan was appointed to the bishoprics of Llandaff in 1595 and St Asaph in 1601. He died on 10 September 1604.  
---
First complete Bible in Welsh
Bible translations into Welsh had existed since at least the 15th century, but the first complete and most widely used translation for several centuries was the 1588 translation by William Morgan.
In 1549, Edward VI passed the Act of Uniformity, which  required all acts of public worship to be conducted in English instead of Latin.  The intention behind the act was to root the Protestant Reformation introduced by Henry VIII among the mass of the population and it seemed to signal the end for the Welsh language.  However, in 1563 Elizabeth I introduced legislation which appeared to contradict the 1549 act, in that it required all churches in Wales by 1567 to have Welsh translations of the Book of Common Prayer and the Bible alongside the English versions.  The idea possibly being that the Welsh would compare the two and maybe thereby learn English.  However, its contribution to the survival of the Welsh language was immense.
Key dates; 
1549 - The Book of Common Prayer was published in English
1551 - The Denbighshire scholar William Salesbury published a Welsh translation of The Book of Common Prayer's main texts.
1567 - Salesbury translated the New Testament into Welsh.
1588 - Bishop William Morgan translated the whole bible into Welsh.  
---
Born on this day 1937 in Blackwood.
Alun Pask - former Wales rugby captain and Lions international, who played club rugby for Abertillery.
Alun Pask was an exceptionally gifted a player, who at 6ft 3in and 15st, was one of the great forwards of the Sixties.  He possessed an athleticism and ball-handling skill quite out of keeping with the norm during the era.  His versatility was such that he could catch and kick as well as any back and he is remembered for one event in particular, when in 1962 in the game against France in Cardiff, he chased at caught, one of the fastest men in rugby, the French wing Henri Rancoule, thereby saving the game for Wales (who won 3-0).  
---


On 10th September 2001, former Pontypridd College business studies lecturer Tecwen Whittock shot to notoriety after he used a series of coded coughs to help Major Charles Ingram cheat his way to the £1,000,000 top prize on the quiz show Who Wants To Be A Millionaire?.
On nearly every question that night, Ingram would try to say all four choices by giving a humourous comment on each of them. Then Tecwen, would cough immediately after Ingram said the correct answer.  The shows production team were suspicious during the show, but were certain something was up when the Ingrams returned to their dressing room and instead of celebrating, they had a huge quarrel, apparently, Diana (Ingram's wife) who organized the scam only wanted to make it to 64,000 pounds and leave so they would have less of a chance of getting caught. 
During the ensuing trial, Whittock claimed to have suffered from a persistent cough for his entire life caused by a combination of hay fever and a dust allergy and that it was only coincidence that his throat problem coincided with the right answer, he also  portrayed himself as a "serial quiz show loser" because he had been eliminated in round one of 15 to 1 and had only won an atlas on his appearance on Sale of the Century. However, Whittock had twice won the Wales heat of Brain of Britain(on BBC Radio 4). They were found guilty, with the Ingrams both given an 18 months suspended jail sentence, with court fees of £115,000 and Whittock given a 12 month suspended sentence, with a fine of £10,000 and £7,500 costs.
After the scandal, Whittock had to patent his own name after discovering that a pharmaceutical company planned to launch a cough mixture called Tecwen Relief ".  He is currently writing a book about his experiences and  is trying to make a living out of after-dinner speaking about his Who Wants To Be A Millionaire? experiences, in which he promises "very interesting and humorous anecdotes" from his part in the Millionaire scandal.  
---
On 10th September 1814 the last recorded pistol duel in Wales took place, near Newcastle Emlyn, in which Thomas Heslop was killed by solicitor John Beynon following a drink-fuelled quarrel over the affections of a barmaid.
The story goes that Heslop, a mysterious man of West Indian origin and a recent arrival to Wales, who lived in Carmarthen, had been invited to a partridge shoot by Beynon. At the end of the day, the shooting party retired to the Old Salutation Inn at Adpar, for an evening of drinking and it was here that the two men fell, reulting in Beynon being challenged to a duel by Heslop.
They stood with their backs towards each other on either side of a stream, armed with flintlock pistols and were supposed to walk 10 paces before turning and firing. However it is said that Beynon only walked five paces before turning and shooting Heslop in the back. Heslop died instantly and was buried at nearby Llandyfyriog Church, with the inscription "Alas Poor Heslop" being engraved on his grave stone.
Beynon was initially convicted of manslaughter, but a number of powerful and well-known county figures spoke up on his behalf and he escaped with a fine.