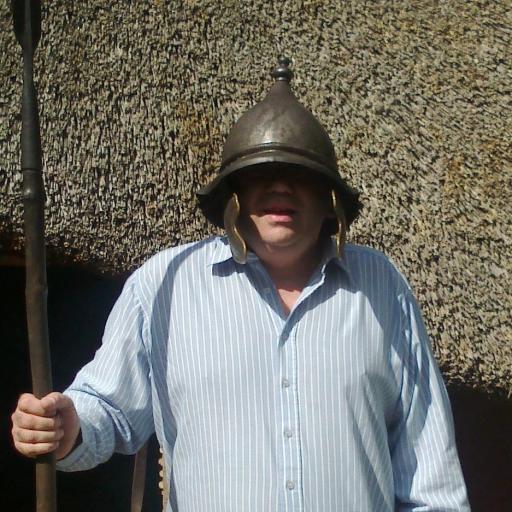 'A Gossiping Guide to Wales' by Mr Askew Roberts, was published in  "The Spectator" on 12th August 1871. 
 It was a record of his travels to places in Wales such as Snowdon, Cader Idris and the Wye Valley and it recommended long weeks of leisurely travel for Victorian tourists, to appreciate the true beauty of Wales .    
---
On August 12th 1896, gold was discovered in a tributary of the Klondike river in Canada.  Subsequent large quantities found all along the river, triggered a gold rush, which attracted around 40,000 people from all parts of the world, including Wales, from 1897 until 1898.
The celebrity writer Jack London, whose grandmother, Eleanor Garrat Jones, was Welsh, was among those who joined the rush and the hardships he endured there, which left him malnourished and with constant pain in his legs, were to inspire his short story "To Build a Fire", which many critics regard as his best work.  
---
 On 12th August 1399, King Richard II was taken prisoner by Henry Percy at Conwy Castle, during negotiations to give up his crown.  He later surrendered to the future King Henry IV at Flint Castle, prior to his death at Pontefract Castle in February 1400. 
---
Ann Griffiths,  poet and hymn writer was buried on this day in 1805 aged 29 years.   
Ann Griffiths was a Calvinist Methodist hymn writer who lived the majority of her life in Dolanog. She was born in 1776, on a farm called Dolwar Fach and christened in the parish church of Llanfihangel-yng-Ngwynfa.  
In 1794, her mother died, and she helped to run the farm with her father and brother John until her father's death in 1804. In October of the same year she married Thomas Griffiths, who came to live at Dolwar Fach, but ten months later, she died following the death of her baby daughter, Elizabeth.
Ann is buried at Llanfihangel-yng-Ngwynfa church, where, in 1864 a memorial to her was erected  by her great nephew.  
Ann was brought up as a member of the Anglican church of St Michael's at Llanfihangel-yng-Ngwynfa, but like many of her family, she was increasingly involved in nonconformist worship. Dolwar Fach, their home, was registered as a religious meeting house and received many visiting preachers and teachers such as John Hughes (who later went on to start the chapel at Pontrobert). Pendref Chapel in Llanfyllin was a link in the chain of events that led to her conversion: in 1795 she heard an open air preacher outside Pendref Chapel when attending the local fair. During the 1790s, all her family became Calvinistic Methodists. Ann's spiritual experiences were considered remarkable even at a time of powerful religious awakening. She began to write them down in the form of poems, which were later sung as hymns.  
---


St David's College (now the University of Wales, Lampeter) was founded by Thomas Burgess, Bishop of St David's on 12th August 1822.
The college was the oldest degree awarding institution in Wales and was the third oldest in England and Wales after Oxford and Cambridge. It merged with Trinity University College (under its 1822 charter) in 2010, to create the University of Wales, Trinity Saint David.
When Thomas Burgess was appointed Bishop of St David's in 1803, he recognised the need for a Welsh college for trainee ministers to receive a higher education. It was Burgess's intention to build the college in Llanddewi Brefi which has a rich history in the Christianity of Wales. However he decided on Lampeter after being given three acres,
where the Norman castle once stood in Lampeter, by the Gloucestershire landowner, John Scandrett Harford.
It remained a centre of clerical training until 1978, but also, the 1896 charter specifically stated that the college could accept anyone, regardless of whether they intended to take Holy Orders or not.
---
On 12th August 1912, chemists Humphrey Owen Jones and Muriel Gwendolen Edwards were killed on their honeymoon in Switzerland. While climbing in the Alps, their guide slipped and fell on Jones and all three dropped nearly 1,000 feet to their death. The north summit of the Aiguille Blanche de Peuterey was named La Pointe Jones in their honour
Humphrey Owen Jones from Goginan, Cardiganshire was one of the most productive British chemists of his day and published more than 60 papers between 1900 and 1912 and Muriel Gwendolen Edwards was the first woman to be elected a Fellow of the University of Wales.
In 1907, Jones became a keen climber and after receiving some tuition in Snowdonia, he went on to pioneer some of the region's most difficult climbs. He was also part of the first ascent of the Brouillard ridge to the summit of Mont Blanc and member of both the Committee of the Climbers' Club and the Alpine Club.  
---
  Born on 12th August 1905 in Margam
Llewellyn Heycock, Baron Heycock CBE (12 August 1905 – 13 March 1990) -  local politician and life peer. 
Heycock  began his working career as an engine driver with the Great Western Railway, where he became an active trade unionist and a member of the Labour Party.  He later became Chairman of the Glamorganshire Education Committee, despite having received little formal education himself.  
---
Born on this day 1869 in Pontnewydd, Monmouthshire
Frederick 'Fred' Charles Parfitt - former Welsh international scrum-half, who also represented Wales at bowls.