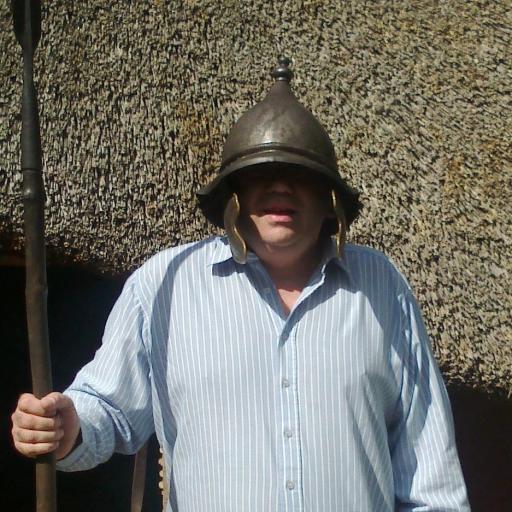 Born this day 1969 in Cardiff.
Tanni Grey (Baroness Carys Davina  Grey-Thompson)  was christened Carys Davina Grey, but her sister referred to her as "tiny" when she first saw her, pronouncing it "tanni" and the name stuck.
Born wth spina bifida, Tanni is Britain's most successful Paralympian ever, winning 11 Paralympic gold medals, as well as six London Marathons.  But she is not only defined by her sporting success, as since being made a peer, she has become an active champion in the House of Lords for the rights of disabled people, and alongside such sporting legends as Jack Nicklaus, Boris Becker and Pele, Tanni is also a Laureus Academy Member, which strives to improve the lives of disadvantaged children through participation in sport.
Tanni graduated from Loughborough University in 1991 with a BA (Hons) degree in Politics and Social Administration and is to be applauded in her recent attempt to learn Welsh, saying that  "Mum was a Welsh speaker but never spoke Welsh at home. I always thought she'd be around to speak Welsh to my daughter, Carys, but when she died, there was no one else to teach Carys".  Her autobiography Seize the Day was published in 2001.
---

Born this day 1967 in Aberdare
David "Dai" Young - former Wales and Lions rugby international and rugby league captain
Young made his debut for Wales against England in the quarter-finals of the 1987 Rugby World Cup aged 19 and went on to win 51 caps, a record for a prop forward.  He is also the only man to have toured with the British and Irish Lions in three separate decades: 1989, 1997 and 2001.  Young then transferred to Leeds to play rugby league, for a world record at the time of £150,000  He captained Wales in the 1995 Rugby League World Cup.  After retiring from playing, he became  head coach of the Cardiff Blues and is currently Director of Rugby at London Wasps.
---
The film Ironclad, released on 26th July 2011, was filmed entirely in Wales at the Dragon International Film Studios in Llanharan. It was the largest independent production to be filmed in Wales.  
Set in 13th-century England, the film depicts a small group of Knights Templar fighting to defend Rochester Castle against the tyrannical King John. 
A historically accurate replica of Rochester Castle was built in the studio complex.  


werfwerfwer
werfwerfwer
werfwerfwer
---
On  26th July 1841, the proprietors of The Skerries Lighthouse off Anglesey, the last privately owned lighthouse in the British Isles, were awarded £444,984 in compensation for its sale to Trinity House.
1716  - The Skerries Lighthouse was first lit, having been built by William Trench, who tragically lost his son off the rocks.
1759  - The lighthouse was rebuilt, and was lit by a coal brazier on top of the tower.
1778  - Morgan Jones, who was twice High Sheriff of Cardiganshire, inherited the lighthouse. He raised the top of the tower by 6.7 metres (22 ft) and built an iron balcony with railings enclosing the oil-burning lantern. The light itself was comprised of square glazed panes and topped by a cupola.
1836  - Trinity House took over operation of the lighthouse under an enabling act of 1836, but not without a fight from the original owners, who wanted to protect their investment from a low takeover price.
1987  - The light was automated and is now controlled from Holyhead.
---

The National Pageant of Wales was held in Cardiff between 26th July - 7th August 1909.
Held in Sophia Gardens, it was intended to inspire the Welsh people to achieve great things.  The roles of ancient Welsh heroes and heroines were acted out by local dignitaries dressed in sumptuous costumes, with the Marchioness of Bute leading the performance as "Dame Wales," in a dress encrusted with a large red dragon.  Reportedly over 5,000 local people took part, including groups of children from local schools who played fairies, servants and supporters, and local rugby players who enacted marauding armies. The pageant was held over two weeks, with the first week's performances taking place in the afternoons, and the second week's evening performances being lit by hundreds of electric lights. 
Although the pageant attracted newspaper coverage and hundreds of visitors, it was not as successful as the organisers had hoped. Various reasons were suggested for its lack of impact and overspend:
*  A failure to take advantage of possible advertising opportunities. The event had only briefly been mentioned at the Eisteddfod in London a few weeks earlier.
*  The cost of costumes and the spectator stands.
*  The cost of the 3,000 incandescent electric lamps used during the evening performances, alongside electric flare lamps to illuminate the stage and searchlights of ten thousand candle power to sweep the grounds
* The failure of the population of Wales outside Cardiff and its surrounds to engage with the pageant.
---

On 26th July, the 1958 British Empire and Commonwealth Games held in Cardiff came to an end with the closing ceremony at Cardiff Arms Park.
The Games, including the opening and closing ceremonies, were all held at the Cardiff Arms Park. A new Wales Empire Pool was constructed for the swimming events, Sophia Gardens Pavilion was used for the boxing events and Maindy Stadium was used for cycling. Boxer Howard Winstone won a Gold medal for Wales at the games.
Cardiff had originally been scheduled to host the games in 1946, but the event was cancelled because of World War II. The Cardiff Games were the last in which South Africa participated until 1994, after the abolition of apartheid. There were objections and demonstrations against South Africa in Cardiff because their team had been selected on the basis of race and colour rather than ability.