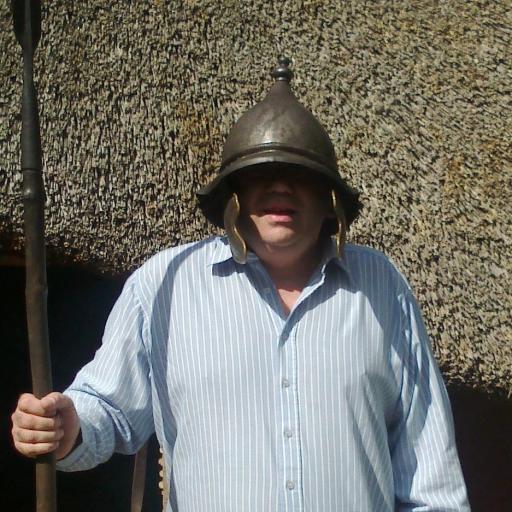 Born this day 1895 in Llanuwchllyn, Merionethshire 
Sir Ifan ab Owen Edwards -  best known as the founder of Urdd Gobaith Cymru, the Welsh League of Youth, also a writer and film-maker,
Sir Ifan was educated at Bala grammar school and University of Wales, Aberystwyth and after military service on the Western Front during World War I, he studied history at Lincoln College, Oxford.  He then worked as a teacher and lecturer from 1920 to 1948, before giving up the profession to concentrate on his work for the Urdd. In 1922, Edwards wrote a letter to the periodical Cymru'r Plant, as a result of which the Urdd was established. The first Urdd recreational camp was held at Llanuwchllyn in 1928, under his direction. It was gradually followed by more permanent camps and residential centres at Llangrannog, Glanllyn, the Wales Millenium Centre in Cardiff and Pentre Ifan.  In 1947,  he was knighted in recognition of his youth work.
He directed the first Welsh language sound film, The Quarryman, along with J. Ellis Williams. He was also a director of Television Wales and the West and encouraged the making of television programmes in Welsh. Owen Edwards, his son, was to be appointed as the first chief executive of S4C.  
---
Building work commenced on Aberystwyth Castle on this day 1277, during Edward I's invasion of Wales following Llywelyn ap Gruffudd's refusal to do homage to him at Chester in 1275.
A history of Aberystwyth Castle; 
1110  Marcher lord Gilbert de Clare built an earth and timber Motte and bailey castle a mile south of the current site  called "Castell Tan-y-castell", which was subsequently replaced with stone.
1136  The castle was captured by Owain Gwynedd.
1221  After changing hands, at least, three times, Llywelyn the Great  captured the castle and  razed it to the ground, building another one in its place.
1277  Work started on Edward I's castle on 25th July.
1282 (March)  Captured briefly by the Welsh and burned.
1282 (May)  Recaptured by the English, with repair work overseen by Master James of St George.
1282  Edward I stayed at Aberystwyth Castle 10-16th November.
1294-5  The castle was subjected to a lengthy siege during the revolt of Madog ap Llywelyn.
1295  Edward I stayed at Aberystwyth Castle.
1307  A borough was thriving outside the castle walls, the Welsh name of which was Llanbadarn Gaerog.
1404  Owain Glyndwr took the castle.
1405  French troops land in Wales in support of Owain Glyndwr. Charles VI of France seals a treaty with Owain Glyndwr at Aberystwyth Castle.
1408  Castle recaptured by Prince Henry ( the future Henry V).
1415  Henry V uses Aberystwyth Castle to hold French prisoners captured at Agincourt. 
1637 Aberystwyth Castle functioned as a Royal Mint making silver shillings during the reign of Charles l.
1642 - 1644  The castle was held by Royalist supporters during The English Civil War.
1646    Parliamentarians took the castle. 
1648   Cromwell ordered the castle to be slighted (taken out of use).  
---
Gruffydd ap Rhys II (died 25 July 1201) - eldest son and heir of Rhys ap Gruffydd (The Lord Rhys), ruler of Deheubarth.
In Rhys' last years a feud developed between Gruffydd and his brother Maelgwn ap Rhys. They became bitter enemies, so much so that when Rhys ap Gruffydd died in 1197 and Gruffydd was recognised as his successor, Maelgwn used troops supplied by Gwenwynwyn ab Owain of Powys to attack Gruffydd in Aberystwyth. Capturing both the town and the castle, Maelgwn took Gruffydd prisoner, handing the captive to Gwenwynwyn who turned him over to the English. He was imprisoned in Corfe Castle in Dorset.
In 1198 Gwenwynwyn threatened to take English holdings at Elfael and Painscastle, and Gruffydd was released in order to mediate the dispute. He failed, but Gwenwynwyn was defeated in the resulting battle.
Gruffydd remained at liberty, and by the end of 1198 had captured Ceredigion from Maelgwn except for the castles of Cardigan and Ystrad Meurig. In 1199, he captured Cilgerran Castle. Maelgwn made a pact with King John of England, exchanging possession of Cardigan castle for the  remainder of Ceredigion.
On 25th July 1201, Gruffydd died of an illness and was buried in Strata Florida Abbey. 
---
On 25th July 2012, Cardiff hosted an Olympic event for the first time as Great Britain's women's soccer team took on New Zealand.   
---
  On July 25th 1839, Prime Minister William Ewart Gladstone married Catherine Glynne of Hawarden.
A history of Hawarden House and Castle:
Hawarden House and estate had previously belonged to the family of his wife, Catherine Glynne and is still owned by the Gladstone family, In its grounds are the ruins of Hawarden medieval castle, whose earthwork embankments date back to at least the Iron Age and was the site of a Norman motte and bailey castle, which  went on t0 play an important role during the Welsh struggle for independence in the 13th century;.
1260's   Llywelyn ap Gruffydd was granted possession of the castle from Simon de Montfort's son Henry, but the agreement was reneged on by the English.
1265   In retaliation Llywelyn destroyed the castle and captured Lord Robert de Montalt
1267   Montalt had been returned to power at the castle but was required to swear to never again fortify the site, an agreement he did not keep, refortifying the castle with a masonry round keep. 
1282   Dafydd ap Gruffydd. sieged and captured the castle and its constable, Roger de Clifford, thereby starting the final Welsh conflict with Norman England,  by the end of the year Llywelyn had been killed, and Dafydd fled, only to be captured and hanged, drawn and quartered in Shrewsbury the following year
1294   The castle was taken by Madog ap Llywelyn during a revolt.
1295   The castle was retaken by the English king Edward I
1642   During the English Civil War the castle was under Royalist control.
1643   It was briefly captured by Parliamentarians, but was quickly restored to Royalist control. 
1646   The castle finally fell to the Parliamentarians and was slighted and never restored,
1752   Hawarden House was erected and the castle became part of the estates