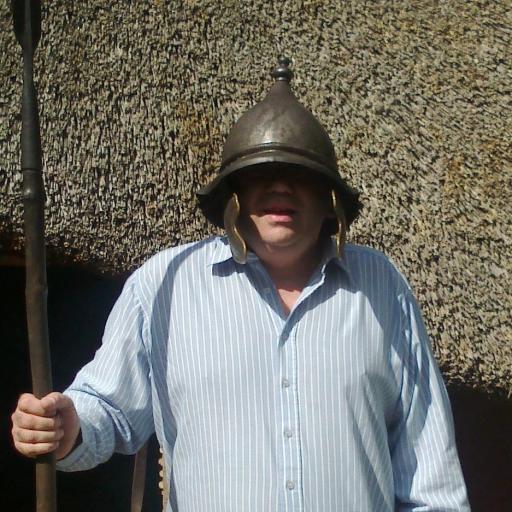 Today is the feast day of Saint Gelert
Saint Gelert c.650 -  It is believed that Gelert was a missionary, evangelizing in Llangeler (Carmarthenshire) and Beddgelert (Snowdonia), and the surrounding Gelert Valley.  At some stage, Gelert lived as a hermit in a cave near what is now known as the Holy Well of St Celer near Llandysul, to where pilgrims would travel for healing by Gelert. Eventually the chapel, Capel Mair was erected over the well, of which the ruins still remain.  His feast day is 29th June.
However local Welsh legend more often identifies Gelert as the favourite hunting wolfhound of Llywelyn the Great.  
Gelert was always ready for the hunt, but one on occasion, he was not there to greet Llywelyn for a morning hunt, so reluctantly Llywelyn left without him.  On his return, Llywelyn was delighted to be greeted exitedly by his faithful hound but immediately noticed that the dog was covered in blood.  Llywelyn hurried in to look for his baby son and was horrified to see blood all over the room and baby's cradle overturned and empty.  Llywelyn frantically searched for his son and immediately assumed that Gelert had killed his son. 
 Llywelyn drew his sword and struck Gelert a fearsome blow, causing the dog to let out a long-drawn out howl, before dying at his masters feet.  Immediately after a babies cry was heard from under a pile of bedding that had been dispersed from the overturned cradle and when Llywelyn investigated he saw his son alive and lying next to the body of a large wolf that Gelert had slain.  Llywelyn was devastated that he had killed his loyal friend and it is said that he never smiled again.
This story, however, was a fabricated in the 18th century, by David Pritchard, the owner of the Goat Pub in Beddgelert, who also made an inscribed burial mound for Gelert, in an attempt to attract tourists to the village. 
So sadly, the village of Beddgelert is not named after Gelert the Wolfhound, its name derives from the early Christian saint, but tourists still come in their droves to see the last resting place of Gelert.
---
Born this day 1980 in Neath
Katherine Jenkins  - award-winning Welsh mezzo-soprano and official mascot of the Welsh rugby team.
Her first album Premiere made her the fastest-selling mezzo-soprano to date and she later became the first British classical artist to have two number-one albums in the same year. She is also the first female to win two consecutive Classical BRIT Awards.  Katherine first came to wide public attention in 2003 when she sang at Westminster Cathedral in honour of Pope John PaulII's silver jubilee and has since performed in a large number of concerts worldwide.  Katherine is the only artist in music history to simultaneously hold the number 1, 2 3 & 4 position on the classical albums charts.  In 2008, she signed the biggest classical recording deal in history, for US$10 million (£5.8 million), with Warner Music.
edfwefwerf
edfwefwerf
edfwefwerf
..
---
edfwefwerf
edfwefwerf
A total eclipse of the sun took place over many parts of Wales, just after dawn on 29th June 1927.  It first hit Pen Llyn, before moving over Pwllheli, Snowdon and Conwy.  Thousands of people came to Caernarfon to view the eclipse with many of them climbing local mountains such as Cader Idris and Snowdon to get an uninterrupted view.
edfwefwerf
edfwefwerf
edfwefwerf
edfwefwerf
edfwefwerf
edfwefwerf
edfwefwerf
,,
---
Born this day 1940 in Chapel of Ease, Abercarn, near Newbridge.
John Dawes OBE  - former Wales and Lions rugby captain and coach.
After gaining a degree in chemistry from the  University College of Wales, Aberystwyth, Dawes concentrated on rugby  captaining the Grand Slam winning side of 1971.  Later that year he captained the British and Irish Lions on their tour of New Zealand, who became the first and so far the only Lions team to win a series against the All Blacks.  After retiring as a player, Dawes became coach of the Welsh national side in 1974, a post he held until 1979. This was one of the most successful periods in the history of Welsh rugby, with Wales winning four, Five Nations Championships and two Grand Slams. Dawes also coached the 1997 Lions tour to New Zealand.