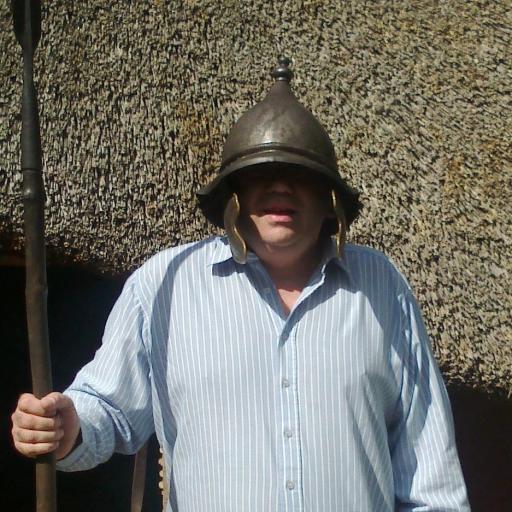 The Offa's Dyke Path was opened on 10th July 1971.
The path links Sedbury Cliffs near Chepstow on the banks of the Severn estuary with the coastal town of Prestatyn on the shores of the Irish sea. Its name is derived from the extensive 8th century Dyke which King Offa had ordered to be constructed in order to separate his Kingdom of Mercia from the rival kingdoms beyond the dyke in what is now Wales.  
In its 177miles / 285 kilometres, it passes through eight counties and crosses over 20 times the current border between England and Wales. The popular Offa's Dyke Walking Trail passes through this border region, known as The Marches, and includes the spectacular section of the Brecon Beacons National Park known as Hatterall Ridge. In addition, it links  three designated Areas of Outstanding Natural Beauty – the Clwydian Hills, the Shropshire Hills and the Wye Valley. 
---
On this day in 1940, the German Airforce launched the Battle of Britain by mounting a series of attacks on shipping convoys off the south-east coast of England.   Among those who Winston Churchill, the wartime Prime Minister would call 'the few', who saved 'the many', were several Welsh pilots.  These included Fred Rosier from Wrexham, Denis Crowley-Millington from St Asaph and Frederick 'Taffy' Higginson, a Welsh-speaker from Gorseinon near Swansea.
sdrfggerer
sdrfggerer
sdrfggerer
---
Died this day 1997.
Ivor John Allchurch MBE (16 October 1929 – 10 July 1997) who was a Welsh international footballer. 
'The Golden Boy,' as he was often titled, played initially for Swansea Town, then Newcastle United and eventually Cardiff City, for whom he played 691 games during which he scored 249 goals. His total of 68 caps for Wales was not surpassed until 1986 by the renowned Joey Jones.  Allchurch, in addition, held the record for the largest number of goals scored for Wales, 23, which was broken by Ian Rush. He achieved widespread acclaim following his participation in the 1958 World Cup when Wales reached the quarter-finals.
According to Sir Matt Busby, "Ivor never needed a number on his back for identification. His polish, his class could not be missed. He vies with the greatest of all time, yet he has a modesty that becomes him"
---
Donald Peers, born in Ammanford  (10 July 1908 – 9 August 1973) was a popular Welsh singer.  The song for which he is best remembered is "In a Shady Nook by a Babbling Brook," which became his signature tune.
He made a name for himself initially in variety shows, becoming especially popular in the provinces. In 1948, after exposure on BBC Radio, he became a star in London's West End. In 1949, the entertainment entrepreneur  Henry Hall booked Peers, along with Billy Russell and Norman Wisdom for a new show called 'Buttons & Bows' and also in that year he was invited to perform his one-man show at the London Palladium and at The Royal Albert Hall. In 1950, Peers appeared in the Royal Variety Performance. 
He had a popular radio programme entitled 'Cavalier of Song', and had a further hit with the song "On a Slow Boat to China". Later in his career, in the early 1960s, he presented a music programme on television, 'Donald Peers Presents', and among the artists he introduced were Sir Tom Jones and the scientist and writer Brian J. Ford  playing boogie piano.
---
The Liberty Stadium in the Landore area of Swansea was opened on 10th July 2005.
The stadium is all-seated and has a capacity of 20,750, making it the third largest stadium in Wales. It is the home stadium of Premier League soccer club Swansea City and the rugby region Ospreys.
---
On 10th July 1929, nine miners were killed in a mining accident at Milfraen, Blaenavon.
sdrfggerer