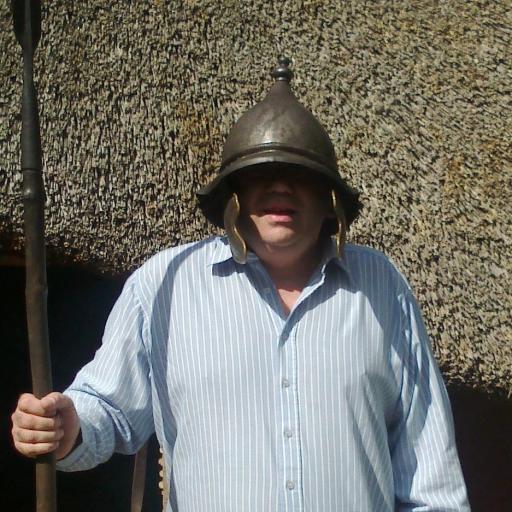 On this day in 1853, an unusual weather event hit the area around Builth Wells in Powys.  
The first week of July 1853 saw a period of unusually hot summer sunshine. The weather became increasingly humid and inevitably a thunderstorm threatened. On the evening of Friday the 9th, the storm eventually broke with terrific force in the area of Builth Wells. Torrential rain fell throughout the night, which was followed by hailstones to a depth of up to 5 inches. The streams and rivers failed to cope with the ensuing surge of water and it is estimated that 20 bridges were either damaged or swept away. It is known that at least  8 people died.
An extract from Kilvert's Diary records "The great rainstorm and waterspout which fell on the Epynt hills in the summer of 1854 in July, and swept away the Lawrence's house on the Dihonn Brook near Builth".
---
Stuart Williams, who was born on 9th July 1930, was a Welsh Football International player.
Williams initially played for his home club, Wrexham, though later he moved to West Bromwich Albion and to Southampton.   He played at international level for Wales in 43 matches, which included Wales's group stage matches in the 1958 World Cup in Sweden.  Wales played against Brazil in the Quarter-finals, eventually losing 1–0 to a goal by Pelé.
In the autobiography "My Life and the Beautiful Game", which was written in 1977, Pelé recollects this match, "I remember only too well some of the Welsh players I have faced; it will be hard ever to forget . . . the World Cup of 1958 in Sweden, and the excellent play of men like Hopkins and Bowen, Stuart Williams and Sullivan, or the truly inspired goalkeeping of Jack Kelsey."
---
Powis Castle, Welshpool is where Sir Gruffydd Vychan was beheaded on this day 1447.
Sir Grufydd Vychan c.1395 – 1447;
1404   Gruffydd's father was appointed Seneschal of Caus Castle with the brief of defending it against the rebellion of Owain Glyndwr, howver, in 1404 Gruffydd, his father and brother, switched their allegiance to Glyndwr, thereby forfeiting their lands and position.
1415     It is believed by many that Gruffydd was in the band of Welshmen, who are said to have saved the life of Henry V at the Battle of Agincourt and were knighted on the field.
1417   His family honours were re-affirmed as a result of his role in the capture of Lord Cobham, who had been imprisoned in the Tower of London for heresy but had subsequently escaped.
1443     At a joist at Caus Castle, Sir Gruffydd killed, by piercing the heart of Sir Christopher Talbot, the champion tilter of England.  Talbot'ss father John, 1st Earl of Shrewsbury, fearing Sir Gruffydd would become a "second Glyndwr", outlawed him and offered 500 marks reward for his capture.
1447   Sir Gruffydd was summoned to Powis castle in Welshpool and under the impression he was being offered safe conduct, he attended.  But on entering the courtyard, he was beheaded on the spot.
---
Taliesin Williams, whose bardic name was Taliesin ab Iolo, was born in Cardiff on 9 July 1787 and died on 16 February 1847.  He was a Welsh poet and author and the only son of notable literary forger Iolo Morganwg, who was famous for inventing the druidic 'gorsedd' rites and ceremonies associated with the Eisteddfod.
Taliesin was a school teacher and poet. Educated primarily in Cowbridge, he soon joined his father in his trade as a stone mason. For a short time, he ran a school at Gileston and worked briefly as a teacher in Neath before establishing his own school in 1816 in Merthyr Tudful.  Iolo intended that his son would succeed him as a bardic leader, and from 1815 onwards, Taliesin began to take a more prominent role in gorsedd ceremonies. He had already been initiated in absentia in a Gorsedd meeting in London in 1792 (he was only five years old at the time!), but in 1814, in one of the bardic meetings in Pontypridd, Taliesin was inaugurated as a Druid. 
As his father's only son, he collaborated in preparing Cyfrinach Beirdd Ynys Prydain (1829) for publication. Naively, Taliesin had been ignorant of the fact that that bardism and its ceremonial trappings were the product of his father's fantastical imagination. He worked diligently editing his father's writings on bardic tradition. Taliesin was himself an ardent competitor in the eisteddfod and he frequently asked Iolo for advice with his poems. His poem 'Y Derwyddon' (The Druids) won at the Cardiff Eisteddfod in 1834 and his essay on the Bardic Alphabet was successful at the eisteddfod at Abergavenny (1838).
---
Mettoy introduced Corgi Toys model cars on 9th July 1956.  The manufacturing base was at Fforestfach in South Wales.
Mettoy's first factory was in Northampton which within six years had 600 employees. Such was the success of the company that by 1956 a new production plant was constructed at Fforestfach in Swansea in order to meet the manufacturing demand for the new range of Corgi Toys. 
The name 'Corgi Toys' was named after the iconic Welsh Corgi dogs by designer Philip Ullmann to recognise the company's new home. The name, which is short and memorable, together with the appealing 'Corgi dog' emblem, was intended to rival that of a similar company, Dinky Toys. Corgi Toys were the only ones at this time to feature plastic glazing, which gave the models more authenticity and aesthetic appeal, and which gave rise to the advertising slogan "the ones with windows".
---
On 9th July 2011, The Welsh National Museum of Art opened, featuring a wide range of the nation's world-class art collected under one roof at the National Museum of Wales in Cardiff. 
The pieces exhibited range from Tudor times to modern Wales, renowned European Old Master paintings from the sixteenth and seventeenth centuries alongside well-known paintings of Impressionism and Post-Impressionism. The items displayed are drawn primarily from the world-class collection of French art bequeathed by Gwendoline and Margaret Davies, and include silver and ceramics from Wales and across the world, together with an inspiring collection of contemporary works.
wewewe
wewewe
wewewe
---

On 9th July 1929, the Royal Navy submarine H47 sank off the Pembrokeshire coast, killing 21 crewmen.