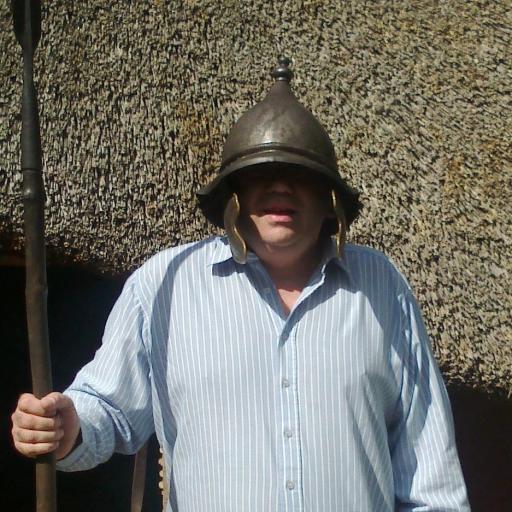 ..
Born this day 1949 in Ruthin
Tom Pryce , the only Welsh driver to have won a Formula One race.
When Pryce won the Brands Hatch Race of Champions in 1975, he became the only Welsh driver to have won a Formula One race, he is also the only Welshman to have led a Formula One World Championship Grand Prix: two laps of the 1975 British Grand Prix and in the practice session for the 1977  South African GP, run in wet conditions, Pryce was faster than everyone, including world champion drivers Niki Lauda and James Hunt.  It was during this race that Pryce was killed following an accident, where he collided at high speed with a safety marshal.  There is a memorial to Pryce in Upper Clwyd Street in Ruthin.
---
..
The Battle of Machias, which was the first naval engagement of the American War of independence, occured on this day 1775.
Ichabod Jones (of Welsh descent) and the Battle of Machias. 
The American Revolutionary War had begun on April 19th 1775 and early on the city of Boston, where the British troops were located, was besieged by the American militia.  The British required lumber to build new barracks for the additional troops arriving in the besieged city, so they approached Ichabod Jones, a local merchant, to exchange pork and flour for lumber at the nearby community of Machias.   However Jones chose not to deal with anyone who had initially been uncooperative with him, which angered the locals, who then on June 11, conspired to capture him.  On word of this Jones ran into the woods and hid for two days.  The people of Machais saw off the remainder of the expedition and the town remained a naval base for the American militia throughout the remainder of the war.
---

..

On 11th June 2010, a bid for world heritage status was made for north Wales slate 
North Wales slate is regarded as high quality as it is not only very strong but also relatively light.  It occurs mainly in three geological deposits.
1) A strip running south-west from Conwy to near  Criccieth , which were quarried in the Penrhyn and Dinorwig quarries.
2) A strip running south-west from  Betws-y-Coed  to  Porthmadog , which was mined at Blaenau Ffestiniog.
3) A band running from Llangynnog to  Aberdyfi , which was quarried mainly in the  Corris  area,
It is known that the Romans used North Wales slate from AD 77 and that it was being exported from medieval times.  However, the industry expanded rapidly from the mid 18th century, reaching its peak between 1856 and 1900 when over 500,000 tonnes were produced each year,  to satisfy the worldwide demand for the product.
The  industry is also acknowledged for its export of technology and skilled worker to other quarrying countries, such as the United States and  France.  In particular, the method of transporting the slate from the quarry to navigable water by locomotive-worked narrow-gauge railway was one that was copied worldwide.
---
Born this day 1987 in Buckley, Flintshire
Cherry Dee (Cherry Daniella Andrea Frampton) , former glamour model and Page Three girl. During her modelling career, she was featured in magazines such as Fast Car, Fit For Men, and Nuts and tabloid newspapers such as The Sun and The Daily Sport.  She frequently posed topless, but never fully nude.  At the age of 20, Frampton announced her retirement revealing that she left glamour modeling because she felt pressured to take drugs and to pose for increasingly explicit photographs and began working in a nursing home, caring for the elderly
sdfwedw
sdfwedw
---

Today is Wales' national laughter day .  Wales was the first country in Europe to introduce a National Laughter Day and only the second in the world, behind Ethiopia.
Organisers tell us that laughter really is the best medicine because it brings positive changes to our physiology.  Laughing reduces the levels of stress hormones and increases the levels of endorphins in our bodies.  It also releases natural anti-depressants and boosts our immune system.
sdfwedw
sdfwedw
sdfwedw
---
Flash flooding in Llandudno on 11th June 1993  resulted in 500 residents being evacuated.
Streets were left under several feet of water, with at least 1,000 properties damaged.  Patients at the town's general hospital had to be evacuated to higher wards when a 3ft torrent flowed through the building.
sdfwedw
sdfwedw
sdfwedw
---
On 11th June 1993, Welsh-born John Patrick Savage became the 23rd Premier of Nova Scotia, Canada.
Savage, who was born in Newport, emigrated to Canada in 1967, where he became a doctor in Dartmouth, Nova Scotia. He was elected mayor of Dartmouth in 1985 and was re-elected twice.  Then in 1992, he became the leader of the Nova Scotia Liberal Party and in 1993 was elected premier of the provincial government.  Savage was a controversial premier, bringing in many reforms to regional government and taxation.
sdfwedw
sdfwedw
...

---

Born this day 1909 in Barry
Ronnie Boon , former Wales rugby international.  Boon possessed a tremendous self-confidence in his own ability and this was reflected in his nickname Cocky.  He was a quick runner, representing Wales at the 220 yard sprint, and is best known in Welsh rugby as the man who scored all seven points in 1933 against England to end Wales's failure to win at Twickenham in their first nine attempts, which was known as the 'Twickenham  bogey".
sdfwedw
sdfwedw
---
Iain Sinclair  writer and filmmaker.  Educated at Trinity College, Dublin, m uch of his work is based around London and his more   recent work consists of a literary recuperation  of the so-called occultist psychogeography  of London. 
sdfwedw