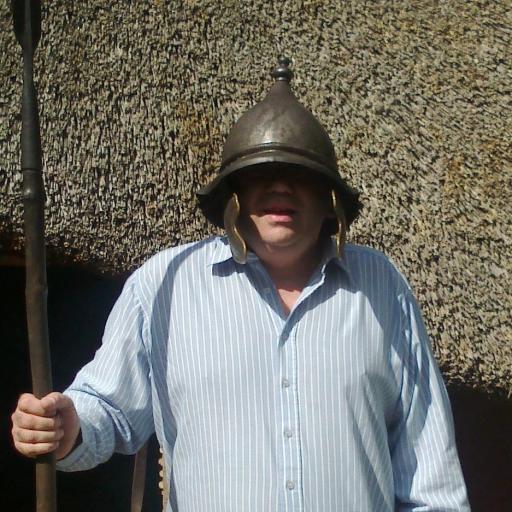 On 17th May 1965, thirty one miners were killed in a mining accident at the Cambrian Colliery, Clydach Vale, Rhondda, the last major mining disaster in South Wales history. 
The Cambrian Colliery had been operating since 1872 and had experienced a previous explosion in 1905 in which thirty three men lost their lives. The colliery's workforce, numbering over 4,000, was involved in the Tonypandy Riot of 1910.   
---
Born this day 1958 in Stanleytown, Rhondda,
Paul Whitehouse , a popular actor, writer and comedian, who is best known for his appearances with Harry Enfield and as a member of The Fast Show comedy team. Johnny Depp described him as "the greatest actor of all time".  
---
Executed by beheading at Tower Hill, on the orders of Henry VIII this day 1521,
Edward Stafford, 3rd Duke of Buckingham , who was born 3rd February 1478 at Brecon Castle and was the nephew of King Edward IV. 
  Stafford's father had been executed for participating in a rebellion against King Richard III, and was one of the primary suspects in the disappearance (and presumed murder) of the Princes in the Tower.
 Stafford himself attended the coronation of Henry VIIl and achieved high ranking in his court, serving as Lord High Steward and bearer of the crown. However, by 1520 he had became a voice of opposition against the king and Henry became suspicious when people began to whisper about Stafford's claim to the throne. Cardinal Wolsey, who hated Stafford, encouraged the king to take the accusations seriously. After an investigation, Stafford was arrested for intending to kill the King, was found guilty and executed on Tower Hill on 17th May.  
---
DAMBUSTERS
On this day in 1943, during World War II, the allied bombing campaign known as "The Dambusters" occured, causing monumental damage to the Mohne and Edersee dams in Germany, flooding the Ruhr and Eder river valleys.
Much of the preparatory testing was carried out at the Elan Valley reservoir in Mid Wales. The RAF decided that its remoteness made it an ideal site for the highly secret experimental work of  engineer Barnes Wallis in the development of his "bouncing bombs."  
---
Born this day 1741 in Caroline County, Virginia
John Penn , who signed both the Declaration of Independence and the Articles of Confederation.  
---
Born this day 1899 in Neath,
Henry.H. Price , a philosopher renowned for his publications Perception (1932) and Thinking and Experience (1953).  He also wrote books on religion, parapsychology and psychic phenomena.