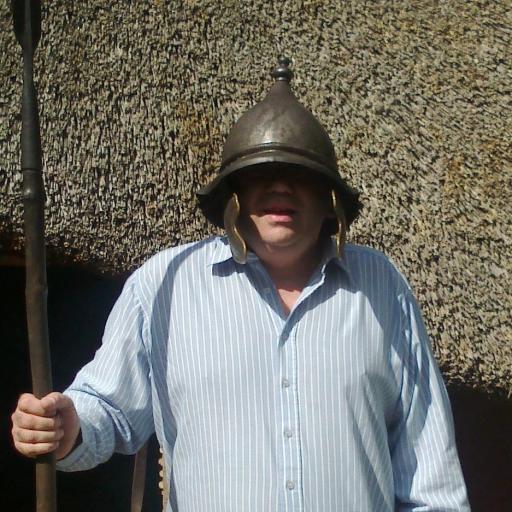 The Treaty of Gloucester 15th May 1240
At which Dafydd ap Llywelyn (the son of Llywelyn the Great) was forced to do homage to Henry III.
On the death of Llywelyn on 11th April 1240, his son Dafydd succeeded him.  However Henry III, seeing an opportunity to take advantage of the instability surrounding the succession, moved quickly in summoning Dafydd to Gloucester and forcing him to pay homage.  Henry also forced Dafydd to surrender  most of Llywelyn's territorial gains.  According to Mathew Paris, the claim of Dafydd's half brother, Gruffydd, whom Dafydd had reportedly imprisoned in Criccieth Castle  was used by Henry as a bargaining tool against Dafydd, as he suggests that Gruffydd may have sought royal help in overthrowing Dafydd.
Dafydd did his best to delay the implementation of this treaty, but Henry lost patience and invaded North Wales the following year, forcing Dafydd to surrender and agree to the harsher   Treaty of Gwerneigron on 29 August 1241.  In which, Dafydd agreed to cede large parts of modern-day Flintshire to Henry. The treaty also obliged Dafydd to hand over Gruffydd to Henry, who promptly imprisoned him in the Tower of London.

On 15th May 1689, George Jeffreys ("Hanging Judge Jeffreys") died.
Jeffreys, known as the 'hanging judge', was a lawyer notorious for his brutality and corruption. He was born in Wrexham in 1645 and was educated at Westminster School, and at Trinity College, Cambridge. He was called to the bar in 1668.

Jeffreys was leading prosecuting council in several of the trials of suspects involved in an alleged Catholic conspiracy between 1678 and 1681, to kill King Charles II, called the 'Popish Plot' and gained a reputation for taking bribes and using suspect evidence.
Then in 1685, Jeffreys presided over the trial known as the 'Bloody Assizes after the Duke of Monmouth had led an unsuccessful rebellion against King James II.   He tried 1300 men, all of whom he convicted, hanging 320, with the remainder sent for transportation to the colonies as slave labour. He also sentenced Monmouth, to death by beheading by a blunt axe.
When James was deposed in 1688, Jeffreys tried to flee the country by disguising himself as a sailor. He was however captured and held in the Tower of London but died before he could face trial for his actions.
---
On the 15th May 1973, the Llyn Brianne dam was officially inaugurated by Princess Alexandra.
Llyn Brianne is a man-made reservoir in the headwaters of the River Tywi at Rhandirmwyn, above Llandovery, constructed to provide water for Swansea and it's surrounding area. It is, in essence, a constructed mountain of crushed rock and clay 300 ft high, blocking the valley, it is the tallest dam in the UK and is the world's largest clay core dam.  In 1996 a concrete extension was built, which  increased the capacity of the reservoir  14,200 million gallons, it also has a hydroelectric plant, with three turbines producing 4.3Mw – enough electricity to power a small town.  It is named after a stream, called 'Nant y Bryniau', misspelt as Brianne.  
---


Born this day 1892 in Pentwyn Deintyr, Quakers Yard, Treharris.
Jimmy Wilde - the first official World Flyweight boxing Champion and generally regarded as the best flyweight of all time.  
Wilde was taught to fight by the legendary mountain fighter Dai Davies while working in the mines and at 16, he began fighting in the fairground boxing booths, where he had an estimated 500 fights knocking out men nearly twice his weight.  He went on to become boxing's first and greatest flyweight champion, with his reign running from 1916 to 1923.  His record of going unbeaten in his first 98 fights and scoring almost 100 knockouts, will probably never be beaten.
Wilde is the hardest pound for pound hitter in boxing history and would fight almost anyone regardless of weight, despite being  only 5' 2 ½" and just over 7st. 
---
On 15th May 1962, Emlyn Hooson won the Montgomeryshire by-election brought about by the death of  Clement Davies.
 In the run-up to the by-election, a rock at the roadside near Eisteddfa Gurig on the A44, midway between Llanidloes and Aberystwyth was painted with the graffiti "Elis" by supporters of Plaid Cymru candidate Islwyn Ffowc Elis.  This was altered to Elvis by pranksters and despite several attempts to remove it, kept reappearing.
It is still visible today and has become known as the "Elvis Rock" and is a popular landmark, even appearing on maps.   
---
On 15th May 1945, the Trotskyist Revolutionary Communist Party (RCP) stood Jock Haston as its candidate at the Neath by-election. This was the first time any Trotskyist organisation had stood a candidate in a British Parliamentary election.  The RCP had gained support following miner's strikes in the area in 1944 and had also recruited activists in Merthyr Tydfil, Llanelli and Swansea.
The results of the election were;
Labour (D.J. Williams) 30,847 votes (79.3%)
Plaid Cymru (Wynne Samuel) 6,290 votes (16.2%)
Revolutionary Communist (Jock Haston) 1,781 votes (4.6%)