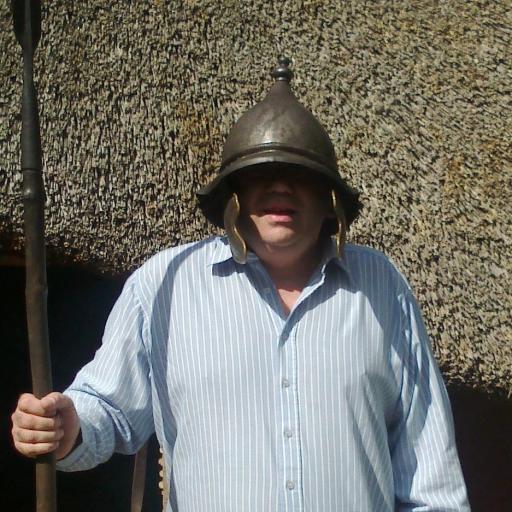 Born this day 1916 in Prestatyn
Sir Huw Wheldon , former Manging Director of BBC television, described as a colossus of the television industry, he was knighted in 1976 for services to television and a BAFTA Award bears his name.  Earlier in life, he had won a Military Cross for bravery on D-Day.
---
Rice Powell (native of south Pembrokeshire) colonel in the English Civil War, was pardoned from execution on this day 1649
Rice Powell ( fl. 1641-1665 ) -  A Welshman's story in the English Civil War;
1641   Powell served as an officer in the army sent to Ireland to suppress the Irish Rebellion of 1641.
1642   He returned to Pembrokeshire on the outbreak of the Civil War in Aug. 1642 and became a colonel in the Parliamentary army and    took part  in the defence of Pembroke and the offensive actions in the county and beyond.
1644   Powell appointed the governor of Cardigan castle by Major General Rowland Laugharne (Parliament's commander in south Wales) after it's capture  and successfully defended it in the following month against a Royalist assault directed by Sir Charles Gerard.
1646 (April)  Powell appointed the governor of Tenby.
1648  (Early)   During Laugharne's absence in London, Powell was in command of the forces in west Wales when Parliament gave the order for the disbanding of some of the non-regular members of its army.  John Poyer at Pembroke, disapproved and encouraged others to refuse. Powell decided to support Poyer.
1648 (10 April)   Powell and Poyer left the Parliamentary army and issued a declaration in favour of the king and the Royalists.
1648  (last week of April)    At Carmarthen Powell clashed with the parliamentary army led by colonels Fleming and Thomas Horton, forcing them to retreat, Flemming was caught and shot at Llangathen church, whilst Horton made it to Brecon.   Powell then took Swansea and Neath and had entered the Vale of Glamorgan, heading for Cardiff where the Royalists were waiting to rise up to support him. To prevent this, Horton, now with fresh supplies and ammunition made a forced march down the Taff valley to intercept him.
1648  (8 May)   In the subsequent Battle of St. Fagans, Laugharne who had also switched to the Royalist side arrived to take over the command from Powell, but they were defeated and Horton won a decisive victory.
1648  (31 May)   Powell who had escaped to Tenby, surrendered to Horton, he was tried by court-martial and condemned to death.
1649   (7 May) Powell was pardoned.
1665   After the Restoration of the Monarchy, Powell appealed to Charles II for help to meet debts he had contracted in the Royalist cause, with what success is not recorded.  
---
Born this day 1961 in Pontypridd
Phil Campbell (Wizzö) , musician, best known  as the lead guitarist of the heavy metal band Motorhead. 
---
On 7th May 1915, the RMS Lusitania was sunk by a German torpedo.  Notable Welsh survivors included politician David Alfred Thomas and tenor Gwynn Parry Jones.  
---
On 7th May 2006, Russell T Davies won the Dennis Potter BAFTA  Award for his revival of the classic science fiction series Doctor Who.