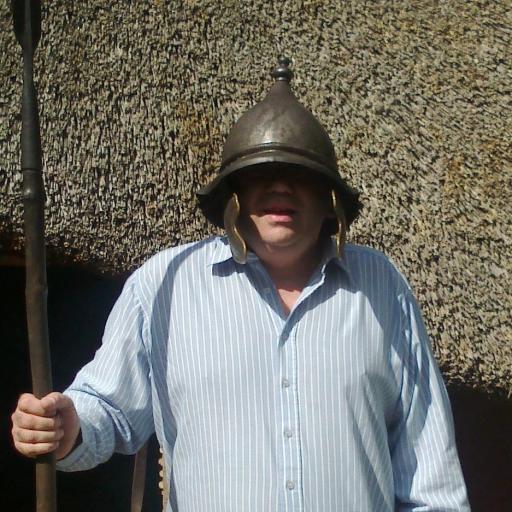 On this day the General Strike of 1926 began
The strike was called by the TUC for one minute to midnight on 3 May, 1926, for the previous two days, a million coal miners had been locked out of their mines over a pay dispute, which would have seen their wages decrease by 13% and their working hours increase from seven to eight hours.  In solidarity, large numbers from other industries stayed off work, and on the first full day of action, there were over 1.5 million people on strike.  The transport network was crippled, roads became choked with cars,  printing presses ground to a virtual halt, food deliveries were held up, while workers from the docks, gas, electricity, building, iron and steel industries dropped down tools.  Police charged rioting strikers with batons and fights broke out, while in Northumberland, the Flying Scotsman train was derailed,  the Roman Catholic Church spoke out against the strike, declaring it "a sin" 
The government reacted aggressively, the armed forces were quickly moved to escort food lorries while volunteers got some buses and trains back running, thousands of special policemen were recruited and a warship was sent to Newcastle.  Also, the government  tried to exert greater control over the media, by producing its own newspaper, the British Gazette, edited by Winston Churchill and using the fledgling BBC, to get its message out, with Stanley Baldwin, the prime minister, appealing to the people in a series of personal radio broadcasts to the nation. 
The TUC had been involved in secret talks with the mine owners and after nine days called the strike off without a single concession made to the miners' case.  Taken by surprise, the miners struggled on alone, but by the end of November most had drifted back to work.   
---
Born this day 1950 in Pontardawe
Mary Hopkin , folk singer who is best- known for her 1968 UK number one single "Those Were The Days" which was produced by Paul McCartney, Mary had been recommended to him by the model Twiggy, who saw Mary win the talent show. Opportunity Knocks.
---
Born this day 1965 in Baglan
Rob Brydon  (born Robert Brydon Jones) BAFTA nominated actor, comedian, radio and television presenter, singer and impressionist.  Best known for playing Uncle Bryn in the sit-com Gavin and Stacey and his chat show The Rob Brydon Show. In June 2012, he was one of the hosts for The Queen's Diamond Jubilee Concert in London.  
---
On 3rd May 1951  - Josef Herman's "Miners", a mural commissioned for the Festival of Britain, was put on display for the first time. 
 Josef Herman was a highly regarded Polish realist painter, who studied working people as the subjects of his art.  From 1944, he lived in Ystradgynlais for 11 years and became a particularly interested in coal miners as a subject for his work.  He became part of the community, where he was fondly nicknamed "Joe Bach", but was forced to leave Wales in 1955 because of ill health caused by the damp climate.