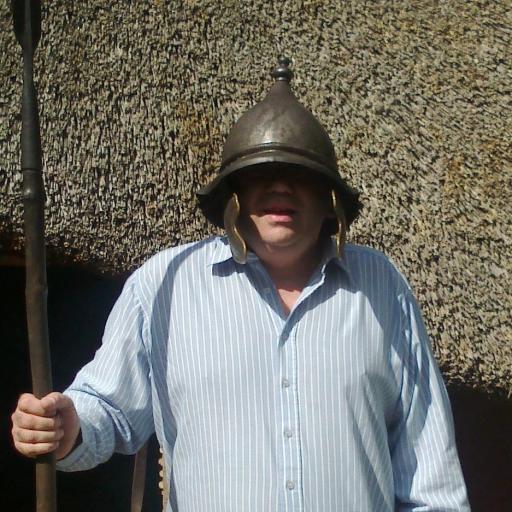 Born this day 1770 in London (of Welsh parents),
David Thompson , possibly one of the greatest land explorers and geographers in history. His maps of western North America formed the basis of all later maps, contributing significantly to our understanding of the culture and history of Canada and North America.
Thompson was the first white man to explore the whole length of the Columbia River, enduring incredible hardship and danger. He was respected by the Native Americans, who knew him as Koo-Koo-Sint ('you who look at the stars') because of his constant use of his sextant in map-making. He took a firm stand against the highly profitable use of alcohol as a trading commodity with them.
---
Born this day 1888 in Cardiff,
David Jacobs , an athlete who won a Gold Medal with the British 4x100 m relay team at the 5th Summer Olympics, held in Stockholm in 1912.
---
On this day 2011, charter trains ran for the first time on the Heart of Wales railway line.
The Heart of Wales Line is a railway line, that runs from Llanelli on the South Coast to Craven Arms in Shropshire, passing through some of the most breathtaking countryside in Mid Wales. It was opened in 1861 for access to the once fashionable spa towns of Mid Wales, such as Llandrindod Wells, Llanwrtyd Wells and Builth Wells.
---
William Critchlow Harris, born 30 April 1854 , was an architect noted mainly for both his church buildings and domestic residences in Maritime Canada.
He was born in Liverpool to Welsh parents but moved to Prince Edward Island with his family as a young child. He travelled widely throughout Prince Edward Island, New Brunswick and Nova Scotia executing design commissions, and many of his Romanesque and Victorian gothic architectural creations can still be seen today .
---
George Maitland Lloyd Davies, born in Liverpool to a Welsh family on 30th April 1880 , was one of Wales's most influential pacifists during the first half of the 20th century.
He formed a Christian society to promote peace in 1914 called the Fellowship of Reconciliation (Cymdeithas y Cymod) and was imprisoned for opposing the Great War and conscription.
In 1937, as a second World War seemed imminent, Davies and Gwynfor Evans established the Welsh National Pacifist Society and published the pamphlet Ymorthodwn â Rhyfel (We Reject War).