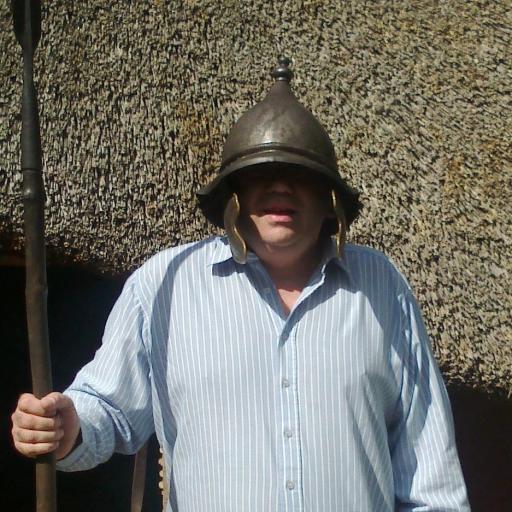 Died this day 1197
Rhys ap Gruffydd (The Lord Rhys) Ruler of the kingdom of Deheubarth from 1155 to 1197
1155 Rhys became ruler of Deheubarth after the death of his brother Maredudd and married Gwenllian ferch Madog, daughter of the prince of Powys
1158 Rhys met with King Henry II of England to discuss peace terms, which resulted in Rhys being dispossessed of most of his land.
1159 With Henry II away in France, Rhys attacked Dyfed, laid siege to Carmarthen and captured Llandovery castle.
1163 Henry II returned from France and invaded Deheubarth, stripped Rhys of his lands and took him prisoner.Later he was released and given back a small part of his holdings.
1164 Rhys and Owain Gwynedd united in an uprising. Henry invaded Wales again but torrential rain forced Henry's army to retreat in disorder and Rhys won back most of his lands. Henry had Rhys's son Maredudd blinded and in reprisal Rhys burned down Cardigan Castle
1167 Rhys and Owain attacked southern Powys and besieged the Norman castle of Rhuddlan, also destroying the Norman Castle at Builth.
1170 The death of Owain Gwynedd left Rhys as the acknowledged leader of all the Welsh princes.
1171 Henry II now wished to make peace with Rhys. Rhys was to pay a tribute of 300 horses and 4,000 head of cattle but was confirmed in possession of all the lands he had taken from Norman lords.
1172 Henry and Rhys met once more at Laugharne, and Henry appointed Rhys "Justiciar for South Wales". From then on Rhys and Henry maintained good relations.
1176 Rhys held a festival of poetry and song at his court at Cardigan which is generally regarded as the first recorded Eisteddfod.
1189 Henry II died and was succeeded by Richard I. Rhys considered that he was no longer bound by the agreement with Henry and attacked the Norman lordships in Pembroke, Haverfordwest and Gower, also capturing the castles of St Clears, Laugharne and Llansteffan.
1196 Rhys launched his last campaign against the Normans and captured the castles at Carmarthen, Colwyn, Radnor and Painscastle.
1197 Rhys died and was buried in St David's Cathedral.
Rhys had been the dominant ruling prince in Wales for more than forty years. He built Cardigan Castle, which was the earliest recorded native-built stone castle in Wales, as well as castles at Carreg Cennen near Llandeilo and Aberdyfi. He founded the religious houses of Talley Abbey and Llanyr nunnery and was the patron of the abbeys of Whitland and Strata Florida.
---
Born this day 1758 in Westmoreland county, Virginia ( his mother, Elizabeth Jones, was Welsh)
James Monroe - the fourth President of the United States. He was elected president in 1817 and is remembered for the Monroe Doctrine, as well as for acquiring Florida from Spain. He died on Independence Day 4th July 1831 .
The Monroe Doctrine, introduced in 1823, prohibited European nations from colonising land in America.
---
Born this day 1831 in Ruperra Castle, Glamorganshire,
Godfrey Charles Morgan, 1st Viscount Tredegar.
During the Crimean War, he took part in the famous Charge of the Light Brigade that rode into the 'Valley of Death' at the Battle of Balaclava, which both he and his horse 'Sir Briggs' survived. He became a benefactor to the people of Newport, donating large tracts of land to the Corporation for the benefit of the public. A statue of Viscount Tredegar was unveiled in 1909 in Gorsedd Gardens, Cardiff.
---
Born this day 1959 in Newbridge, near Caerphilly,
Steve Strange (born Steven John Harrington) pop singer, best known as the lead singer and frontman of the 1980s pop group Visage.
---
Born this day 1899 in Splott, Cardiff.
Len Davies, former Wales international soccer international. He remains the record goalscorer for Cardiff City, with 128 goals and was a member of the 1927 FA Cup winning side.