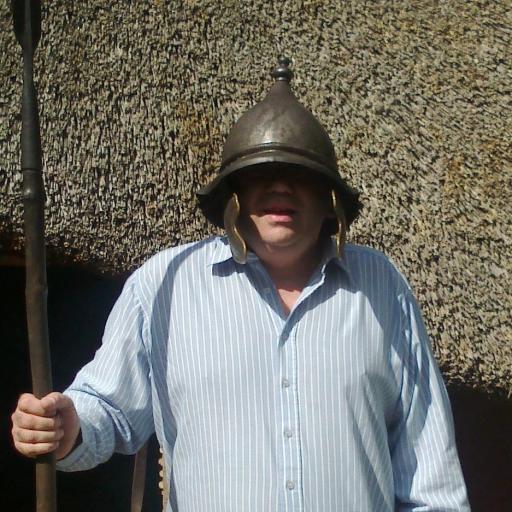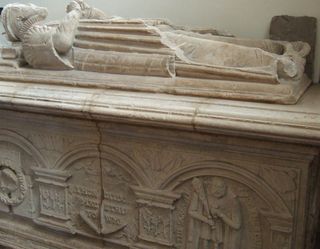 Died on this day 1584,
David Lewis , born in Abergavenny in 1520 was a lawyer and personal advisor to Queen Elizabeth I. He was also Member of Parliament for Monmouthshire, and a Judge of the High Court of Admiralty. He was one of the founding members of Jesus College, Oxford and, on 27th June 1571, became its first Principal.
---
On this day in 1997, the SWALEC Cup final between Cardiff and Swansea was the last ever match to be played at the National Stadium in Cardiff.
* The National Stadium was often mistakenly referred to as Cardiff Arms Park, which is the smaller ground next door where Cardiff Rugby Club play .
* Work commenced in July 1968 and it was officially opened on 7 April 1984 .
* It holds the world record for a rugby union club match when a crowd of 56,000 watched the 1988 Schweppes Cup final between Llanelli and Neath.
* It held the first evening game to be played under floodlights on 4 September 1991 between Wales and France.
---
On this day in 1930, Dylan Thomas made the first entry into his poetry notebooks while he was still a pupil at Swansea Grammar School. The first poem, dated 27 April, is entitled "Osiris, come to Isis."
---
Born this day 1947 in Swansea,
Pete Ham , who was a rock singer, songwriter and guitarist, best remembered as lead singer of the 70's rock group Badfinger. He also co-wrote the ballad "I Can't Live (If Living Is Without You)" a worldwide Number One hit for Harry Nilsson for which he won two Ivor Novello Awards.
---
Born this day 1963 in Swansea,
Stephen Russell Davies OBE , better known as Russell T Davies, a television producer and screenwriter whose credits include Queer as Folk, Torchwood, Casanova and the 2005 revival of Doctor Who.
---
Born on this day 1928 in Fochriw near Caerphilly,
Selwyn Hughes , a Welsh Christian minister who was well know for producing the daily devotional 'Every Day with Jesus'. George Carey, the former Archbishop of Canterbury, described Hughes as a "giant in the faith".