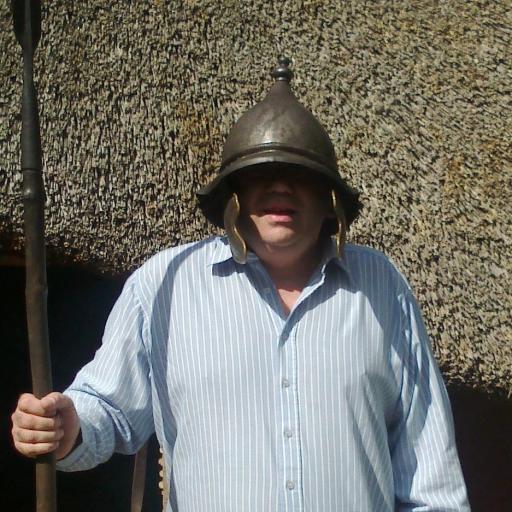 Welsh connections to Star Wars
* Richard Marquand, director of "Return of the Jedi" was born 22nd April 1938 in Llanishen, Cardiff.
* The full-scale model of the Millennium Falcon was built in Pembroke Dock by Marcon Fabrications.
* Andy Secombe, the son Harry Secombe voiced the computer-generated slave owner Watto, in The Phantom Menace and Attack Of The Clones
* The Church of Jediism, which is a religion based on the philosophical and spiritual ideas of the Jedi as depicted in Star Wars was founded in 2007 by Daniel M Jones on Anglesey, north Wales. The organisation has over 20,000 members across the globe and was the most selected "alternative faith" in a 2012 census of England and Wales.
---
Born this day 1917 in Cardiff
Leo Abse , solicitor, and Labour MP for Pontypool from 1958 until 1983, and for Torfaen until he retired from Westminster in 1987.
Abse was a colourful character remembered for wearing 18th-century-style dress on Budget days. He courted controversy and knew how to interest the press, once suggesting "an analysis of the repressed homosexual components of the relationship between Gordon Brown and Tony Blair."
But he was also a serious politician and got more reforming legislation on the statute book than any other individual MP in the 20th century especially regarding gay rights. Later in life when 83, he married Ania Czeputkowska, a 33-year-old textile designer from Gdansk in Poland.
---
Born this day 1937 in Lampeter,
Julian Cayo Evans , nationalist activist and co-founder of the self-styled Free Wales Army.
In Wales in the 1960s, groups such as the Movement for the Defence of Wales undertook "direct action," blowing up pipelines feeding Welsh water to English homes. Cayo's belief was that Wales's problems stemmed from its connections with England, which led to the formation of 'The Free Wales Army.' Members wore paramilitary uniforms, marched at nationalist rallies and gathered for training. This brought them to the attention of the British security forces and Evans was arrested shortly before the investiture of the Prince of Wales in 1969 and sentenced to 15 months in prison. In Cardiff, 'The Cayo Arms' pub and the beer 'Cwrw Cayo' are named in his memory. He died in 1995.
---
Born on this day 1789 in Llanymynech, Montgomeryshire,
Richard Roberts who turned Samuel Crompton's invention of the spinning mule into a sophisticated piece of textile machinery. It could be operated by unskilled workers, establishing the potential of the factory system and mass production with immense social repercussions.
By 1833, 100,000 spindles were in operation and the total was 500,000 four years after that. However, the efficiency of Roberts's invention proved to be his down fall as his design made it possible to convert existing mules quite easily. Ultimately Roberts did not prosper and in 1864, like Crompton and so many other inventors before him, he died in poverty, but as a gesture towards his genius and his contribution to British industry, After his death, the Government granted Roberts's daughter a £300 annuity.
---
Born on this day 1902 in Criccieth.
Lady Megan Lloyd George - daughter of David Lloyd George and the first female MP for a Welsh constituency.
Megan Lloyd George was the first female MP in Wales and remains the longest serving. Her selection to stand for the safe Liberal seat of Anglesey in 1929 initially caused controversy, but accusations of nepotism faded as Megan began a political career that would span thirty years.
She became Deputy Leader of the party and a prominent political personality, championing many Welsh causes. She was the founding president of the 'Parliament for Wales' campaign, and later she was prominent in the Treweryn Defence Committee – the body formed to resist the controversial flooding of a village near Bala to provide water for English consumers.
In 1944, Megan Lloyd George opened the first Welsh Day debate at Westminster. She was prominent among those who pushed for the creation of the Welsh Office and the post of Secretary of State for Wales in the early 1960's. By then she had changed political parties, defecting to Labour in 1951. She returned to parliament in 1957 after winning Carmarthen for Labour and remained an MP until her death nine years later.
---
On 22nd April 1912 , Denys Corbett Wilson made the first manned flight fully across the Irish Sea, from Goodwick to Crane near Enniscorthy, County Wexford in a time of 1 hour 40 minutes.