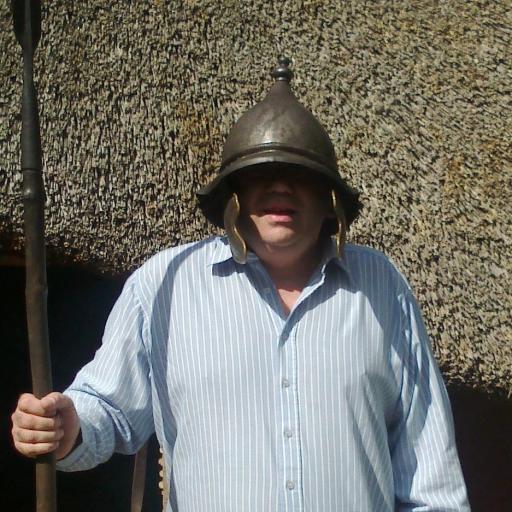 The act of union between Wales and England received the royal assent of Henry VIII on 14th April 1536.
The  Act  divided Wales into 13 counties, with much of the border territory being annexed to England despite being Welsh speaking. 
The consequences of the act were;
*    All administration in Wales was to be carried out in the English language and no one using the Welsh language 'shall have or enjoy any manner of office,' 
  *    The modern borders of Wales were established.
  *    Wales elected members to the English Parliament; the first members took their seats in the Tudor Parliament in 1542.
  *    The Court of Great Sessions was introduced, a system particular to Wales. They met twice a year in each county, administering English law in the English language. Of its 217 judges in its 288 years of existence, only 30 were Welshmen.
  *    Every county appointed a Sheriff and 9 offices of Justice of the Peace.
  *   The Welsh law of cyfran, which meant that all sons inherited equally, was abolished in favour of the English law of primogeniture, inheritance by the eldest son only.
It has been argued that the act's main intention was to gain control over the Marches and not to achieve political union. The changes were welcomed by the Welsh gentry, who recognised that they would be granted equality under the law with English citizens. However, the cultural impact on Wales was catastrophic and remains to this day. 
---
Born this day 1937 in Ffynnongroew, Flintshire,
Roy Vernon, a former Wales soccer international, who represented Wales in the 1958 World Cup in Sweden. He was the most successful penalty-taker ever to play for Everton.

---
On 14th April 1587, printing material for illicit Catholic literature was found in a cave on the Little Orme. It had been used by Robert Pugh (squire of Penrhyn Hall) and his chaplain William Davies to print Y Drych Gristianogawl ('The Christian Mirror').
Arguably this would make Y Drych Gristianogawl  the first book to be printed in Wales.  It was written by Gruffydd Robert, archdeacon of Anglesey who went into exile to Italy after the accession of Elizabeth I of England.   He also wrote a pioneering Welsh grammar in Welsh. 
---
Born on this day 1838 in Cellan, near Lampeter.
John Thomas (1838 – 1905) was a pioneering photographer who took thousands of landscape images of Wales, funding his artistic work by selling portrait photographs, notably of church and chapel ministers.
---
The Royal Pier in Aberystwyth was opened on 14th April 1865, the first pier to open in Wales. It is now a much shorter version of its original length of 242 metres.
In the Victorian era, Aberystwyth developed quickly as a holiday destination, billed as the "Biarritz of Wales." The pier was commissioned by the Aberystwyth Pier Promenade Company. The pier was designed by pier-engineer Eugenius Birch at a cost of £13,600 and attracted 7,000 paying visitors on its first day of opening. 
A new Gothic style glass pavilion was added in 1896 that could accommodate 3,000 people. However, in January  1938, a storm with wind speeds of up to 90 mph struck the town and most of the promenade was destroyed, along with the pier, which remained closed until after WW2. 
In 1979, Aberystwyth Royal Pier was purchased by the Don Leisure Group, who spent £250,000 on improvements. A new snooker hall and restaurant were opened in 1987, in a refurbished pavilion. 
---
The first recorded meteorite fall in Wales happened on 14th April 1931 in Pontllynfi, near Caernarfon. 
---
Born on this day 1945 in Weston-super-Mare (His father is Welsh, born in Cardiff and his grandfather, born in Swansea)
Ritchie Blackmore, founding member of rock bands Deep Purple and Rainbow. Blackmore was ranked the 50th greatest guitarist of all time in a Rolling Stone magazine poll.