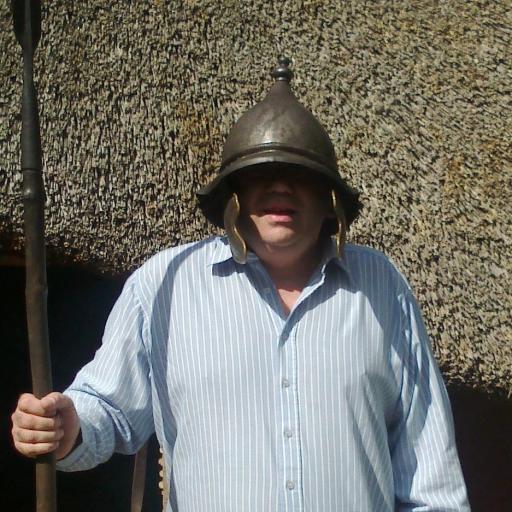 Born this day, 1898 in Princeton, New Jersey,
Paul Robeson (honorary Welshman). His mother was a Quaker abolitionist, and his father a  former slave who had escaped to the north, gone to college, and become a minister.  Robeson graduated from Rutgers University and became a lawyer, but due to the racism of that time, he had trouble finding employment, so he began the acting and singing career for which he is most remembered. He had a natural talent and an enormously deep voice; his version of "Ol Man River" from the musical Showboat is considered a classic. Robeson was deeply political, he fought for racial justice in America, spoke out against the Nazi persecution of the Jews, participated in the Spanish Civil war, but his most controversial ideology was his support of communism and this brought him before a the House Committee on Un-American Activities, who accused him of trying to set up a Soviet state in the American South and took away his passport.
Robeson's fondness of South Wales began in 1928 when he met a delegation of unemployed miners who had walked to London to raise awareness of the hardship and suffering endured by their mining communities. Robeson visited South Wales many times,  and in 1938, he sang at the Welsh International Brigades Memorial at Mountain Ash to honour the 33 Welshmen who had died during the Spanish Civil War. He told the audience "I am here because I know that these fellows fought not only for me but for the whole world. I feel it is my duty to be here."  His links with South Wales continued when he starred in The Proud Valley in 1939, a film about life in a mining community in the Rhondda, where  he told local miners, "You have shaped my life – I have learnt a lot from you. I am part of the working class. Of all the films I have made the one I will preserve is The Proud Valley." Robeson's health deteriorated during the 1960s and he died in 1976.  
---
Today  is the feast day of Saint Materiana.
Saint Materiana    Born  c.440, she was the eldest daughter of King Vortimer. After her father's death, she ruled over Gwent with her husband Prince Ynyr.  She is the patron of the churches of Minster and Tintagel in Cornwall and a church in Trawsfynydd near Dolgellau.   
---
Born this day 1928 in Rhyl.
Albert Gubay, businessman, philanthropist and property developer. He made his fortune in retailing with Kwik Save (the first store opened in Prestatyn in 1965 ) and in 2006 had an estimated fortune of approximately £500 million making him the 698th richest person in the world.  
---
Born this day, 1917 in Cwm, Ebbw Vale
Ronnie Burgess , former Wales soccer international and captain ,  Burgess worked as a miner before joining Tottenham Hotspur and captained them to the League title in the 1951 season. He later managed  Swansea Town and Watford.   He acted  as caretaker manager of the Wales national team for one match in 1965 due to the unavailability of team manager Dave Bowen.
---
Born this day 1915 in Llanelli
William Harries "Bill" Clement OBE MC TD, former  Wales  rugby international , Brittish and Irish Lion and Secretary of the Welsh Rugby Union.  He served as an infantry officer during the Second World War and was decorated during the Normandy Campaign.  
---
Born this day 1943 in Cardiff.
Clive Sullivan MBE was a former  Wales  rugby league and Great Britain captain. He played  rugby in Hull and was so highly regarded  that  the city's main approach road  was renamed Clive Sullivan Way in his honour and since 2001, the Clive Sullivan Memorial Trophy has been awarded to the winner of the match between Hull F.C. and Hull Kingston Rovers in recognition of his service to sport in the city.
---
On 9th April 1558,  Protestant martyr William Nicholas was burnt at the stake at Haverfordwest. (picture is of his memorial in Haverfordwest)
He was one of the many Protestants condemned to death in the short reign of Queen Mary not long before she herself became a martyr for her own religion, Roman Catholicism when the pendulum swung in the opposite direction.  This is practically all that is known of Nicholas, as no record of his trial exists and information on his early life is negligible. Indeed, the manner of his death is the only precisely known fact about him. 
---
Born on this day 1869 in Aberystwyth
(John) Hugh Edwards - Welsh nationalist and Liberal Party politician.
Edwards was a published historian and biographer of David Lloyd George, a University governor of both Aberystwyth and Cardiff, and the editor of Liberal Welsh nationalist magazines. Prior to this, he had served as a Congregationalist Minister in Wales and in London.
Edwards was a supporter of the 'Cymru Fydd', or 'Young Wales' Movement of the 1890s, which was  Lloyd George's attempt to create a united Welsh nationalist movement. 
---
Born on this day 1991 in Morriston.
Liam Williams, Welsh rugby union international.