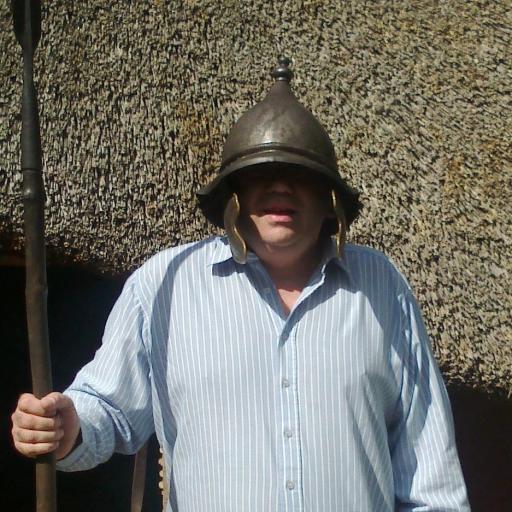 On March 25th 1807, the Mumbles to Swansea Railroad became the first-fee paying railroad in the world.
At the beginning of the Nineteenth Century there was no road link between Swansea and Oystermouth and the railway's original purpose was to move coal, iron ore, and limestone between the Swansea Canal and Swansea Harbour.  Then in 1807, approval was given to carry passengers along the line as well.
It holds the record for the most number of means of being powered used by any railway in the world i.e. horse drawn, sail power, steam power, electric power, petrol and diesel.  
---
Flat Holm Light House became operational on 25th March 1738.
Flat Holm is a limestone island lying in the Bristol Channel and contains Wales' most southerly point of Wales.
A timeline history for Flat Holm;
* The island has a long history of occupation, from Anglo-Saxon and Viking times.
* It was visited by disciples of Saint Cadog in the 6th century.
* In 1835 it was the site of the foundation of the Bristol Channel Mission, which later became the Mission to Seafarers.
* A sanitorium for cholera patients was built in 1896 as the isolation hospital for the port of Cardiff.
* Marconi used Flat Holm to transmit the first wireless signal over open sea to Lavernock in 1897. 
* A series of gun emplacements were built in the 1860s to defend the entrances to Cardiff and Bristol ports.
* On the outbreak of World War II, the island was rearmed.
* It is now designated as a Local Nature Reserve, Site of Special Scientific Interest and a Special Protection Area, because of its rare grasslands and plants and also has significant breeding colonies of the Great Black-backed Gull, Lesser Black-backed Gull and Herring Gull.  
---
Sherlock Holmes' most famous case, The Hounds of the Baskervilles was published on March 25th, 1902 and the story may well have a distinct Welsh connection. 
Sherlock Holmes's creator, Sir Arthur Conan Doyles's first wife had strong links to Wales and they would have regularly visited Baskerville Hall in Clyro, Powys, It is thought that Conan Doyle may have got the idea for this story from local land owner Black Vaughan, who according to legend,
owned a pack of wild hounds, who he would set on people who annoyed him at nearby Hergest Ridge, sometimes with fatal results.  
---
Born this day, 1915 in Pontyberem
Dorothy Squires  - Born as Edna May Squires, was a recording artist, best remembered for her versions of "I'm in the Mood for Love" and "If You Love Me (Really Love Me) and her marriage to Roger Moore.  In later life, she was involved in much controversy and bad fortune, which saw houses belonging to her, burned down and flooded.  By 1982 she had spent much of her fortune on legal fees.and in 1988, she lost her home in following bankruptcy proceedings. Her last concert was in 1990, to pay her Community Charge.
---
The Proud Valley starring Paul Robeson and filmed on location in  South Wales was premiered on 25th March 1940.
The film tells the story of how a Black American gets work as a miner when he comes to live in Wales and shares the hard way of experienced by the locals in the aftermath of the Great Depression.  He becomes a respected member of the community when he joins a male choir and also strives to improve the people's living conditions.  He then becomes a hero when he sacrifices his own life in a mining accident, trying to save his colleagues.
---
On 25th March 1811 Joseph Bailey took over the ironworks at Nantyglo and was instrumental in making it one of the great iron-works of the world.
Bailey from Wakefield in Yorkshire went to work with his uncle Richard Crawshay, the owner Cyfarthfa ironworks in Merthyr.  After Richard Crawshay's death in 1810, Bailey inherited a quarter share of Cyfarthfa, which he sold to purchase the old ironworks at Nantyglo.
Bailey became a very wealthy man and purchased estates in Breconshire, Radnorshire, Herefordshire and Glamorganshire.  he also became MP for Worcester City and Breconshire.