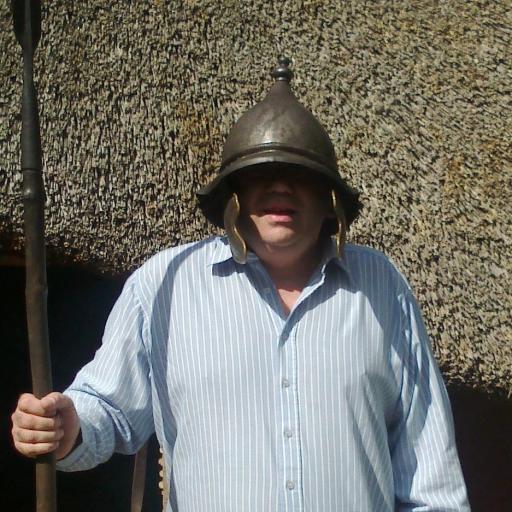 Llyfrgell Genedlaethol Cymru - National Library of Wales, was established in Aberystwyth by Royal Charter on this day in 1907
The library is regarded as one of the greatest in the world and has the right of legal deposit, which is the right to obtain a copy of every printed work published in Britain and Ireland without cost.   It has also made many of its most important manuscripts and books digitized and freely available on the library's website.    
---
Born this day 1921 in Caerphilly.
Tommy Cooper, comedian and magician.  At 6' 4", he was famed for his large and lumbering appearance, his catchphrase "Just like that" and for his ever-present red fez, which he started wearing when he was stationed in Cairo as part of the NAAFI entertainment party, during World War II.  Tommy collapsed and died during a "Live From Her Majesty's performance on Live TV on 15th April 1984.
---
Born on this day 1971 in Merthyr Tydfil.
Julien Macdonald - fashion designer whose creations have been worn by many top models and celebrities, such as, Joely Richardson, Dannii Minogue, Shirley Bassey,  Naomi Campbell, Beyoncé and Bonnie Tyler.
In 2000, Macdonald was appointed  chief designer of Paris fashion house of Givenchy and, in 2001, he was British Fashion Designer of the Year. He has also appeared as a judge on the television programme, Britain & Ireland's Next Top Model.
Macdonald however, has also been criticised for his use of fur, which resulted in himself and Paris Hilton being flour-bombed on one occasion.   
---
  Born on this day 1886 in  Pontymoile ,  P ontypool.
John "Jack" Phillips-Jones - Welsh rugby international, known as The Prince of Centres.  
Two of Jones's brothers, David and James, also played rugby for Wales and along with the Gould brothers, are the only family to do so.  Jones also played on two Lions tours, to Australasia in 1908 and South Africa in 1910.