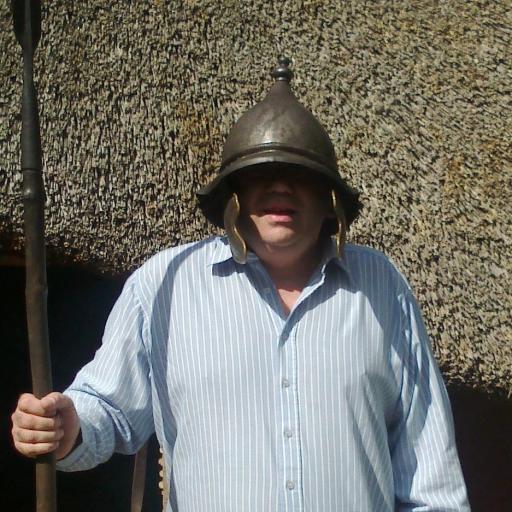 On this day 2012, it was announced that St Asaph was to be awarded city status.
St Asaph (Llanelwy) is situated on the River Elwy in Denbighshire, six miles south of Rhyl and close to the castles of Denbigh and Rhuddlan and has a population of 3,600
The earliest inhabitants of the vale of Elwy are believed to have been Paleolithic Neanderthals who would have hunted game during an interglacial period approximately 225,000 years ago. However, the modern day settlement first appeared in the sixth century around a Celtic monastery and church, later to become the cathedral, which was founded by Saint Kentigern, and passed on to his pupil Saint Asaph in 573. The existing building is largely 14th century with alterations made by Gilbert Scott in 1867-75 and has the distinction of being the smallest ancient Cathedral in Britain.
The Cathedral has had a fascinating history, Geoffrey of Monmouth served as bishop from 1152 to 1155, it was destroyed by Henry III in 1245 and  by Edward I in 1282. It was rebuilt between 1284 and 1381 and burned during the uprising of Owain Glyndwr in 1402.  During the rule of Oliver Cromwell from 1653 to 1658, the building was used to house pigs, cattle and horses.  The Cathedral also keeps on public display, the original Welsh Bible translated in 1588, by William Morgan, Bishop of Llandaff and St Asaph.
Wales soccer legend Ian Rush was born in St Asaph, as was current soccer international, Neil Taylor, other notable people associated with the city are, the first archbishop of Wales, Alfred George Edwards and explorer and journalist, Henry Morton Stanley.

---
Born on this day 1969 in Seven Sisters
Geraint F. Lewis - astrophysicist, who is best known for his work on dark energy and galactic cannibalism.
Lewis, who was educated at Llangatwg Comprehensive, Neath Tertiary College and the Universities of London and Cambridge is a Professor of Astrophysics  at the Sydney Institute for Astronomy and head of the Gravitational Astrophysics Group. 
* Dark energy is a hypothetical form of energy that is used to explain observations that indicate that the universe is expanding at an accelerating rate.
* Galactic cannibalism refers to the process by which a large galaxy merges with another.
---
On this day, 2010, Welsh rugby international Andy Powell was arrested near Junction 33 on the M4, in possession of a stolen golf buggy
Brecon born Andy Powell was charged with drink driving after he allegedly took and drove away a golf buggy, in the early hours following a rugby international between Wales and Scotland.  The golf buggy was taken from the Vale Hotel in the Vale of Glamorgan where the Wales team were staying.  Powell later told police that he took the buggy to get some breakfast at the nearby motorway services and apologised without hesitation, saying that it had been a misjudgement.  Powell was banned from driving for 15 months and fined £1,000, he was also dropped from the Welsh squad for the remainder of the championship.

---
Killed in action, this day 1916
Lou Phillips - former Welsh rugby international, who also won the Welsh Amateur Golfing Championship in 1907 and 1912.
Phillips was killed in action at Cambrai, on 14th March 1916, during World War I, whilst serving as a Sergeant in the Royal Welch Fusiliers.  
---
Born on this day 1959 in Llanwrtyd Wells
Barry R. Clarke - puzzle designer, theoretical physicist, comedy sketch writer and Shakespeare authorship researcher.
Clarke has written and directed several award-winning short films and comedy sketches for "Alas Smith & Jones" and "Little and Large".  He also writes puzzles for several newspapers including The Daily Telegraph and also Reader's Digest.