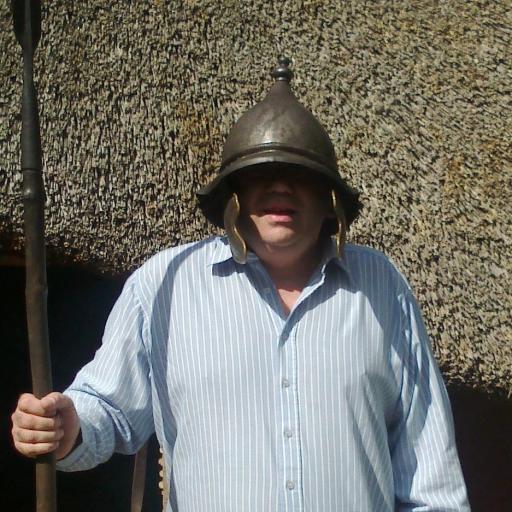 On 13th March 2004, the town of Cowbridge in the Vale of Glamorgan celebrated the 750th anniversary of the granting of its charter in 1254. 
The history of Cowbridge goes back to Roman times but its first Charter was granted in 1254. At this time, long and narrow strips of land known as burgage plots, some of which are still visible today, were laid out and leased to the inhabitants and the town was surrounded by Town walls, with four gates.
There is also a memorial plaque for Iolo Morganwg, the 18th-century inventor of the modern day Eisteddfod, situated in Cowbridge, where he had established a shop. 
---
Born this day, 1913 in Cardiff.
Tessie O'Shea - entertainer and actress.
As a young girl, Tessie was billed as the "The Wonder of Wales" and by her teens, she was a regularly performing on Radio Wales. In the 1930s, she adopted the name "Two Ton Tessie from Tennessee" and was a frequently a headline act at the London Palladium, also appearing regularly on BBC TV's variety show, The Good Old Days. 
---
Born this day, 1942 in Solva, Pembrokeshire
Meic Stevens, Singer-songwriter, often referred to as the Welsh Bob Dylan. 
---
Born this day, 1981 in Newport 
Ryan Jones, Wales and Lions rugby international.
Jones is one of a small group of Welsh players to have won three Grand Slams, being also captain of the 2008 Grand Slam side.  As a player he showed resilience to both injury and being replaced as captain, returning to become one of Wales's most respected players and a true warrior.   
---
On 13th March 1601 - Sir Gelli Meyrick, executed for his part in the Essex Rebellion, which was an unsuccessful rebellion led by Robert Devereux, 2nd Earl of Essex against Elizabeth I of England and the court faction led by Sir Robert Cecil to gain further influence at court.
Born c.1556, Meyrick was the eldest son of Rowland Meyrick, bishop of Bangor. At an early age, he became a soldier and became acquainted with Robert Devereux, Earl of Essex, who owned property in Wales.
He joined in the campaigns under Robert Dudley, 1st Earl of Leicester in the Low Countries and went with Essex on the expedition to Portugal in 1589, two years later to Normandy and the Capture of Cádiz in 1596, after which, he was knighted and presented with the manor and castle of Wigmore, Herefordshire, which he made his chief country residence.
When in January 1601 Essex had decided on raising an insurrection in the city, Meyrick armed many of his country friends with muskets and defended Essex House. The rebellion was ultimately unsuccessful and Meyrick was arrested and held in the Tower of London. He was sentenced to death on 5th March 1601. He declared himself willing to die, and explained that he merely acted under his master's orders. He was hanged at Tyburn on 13 March.