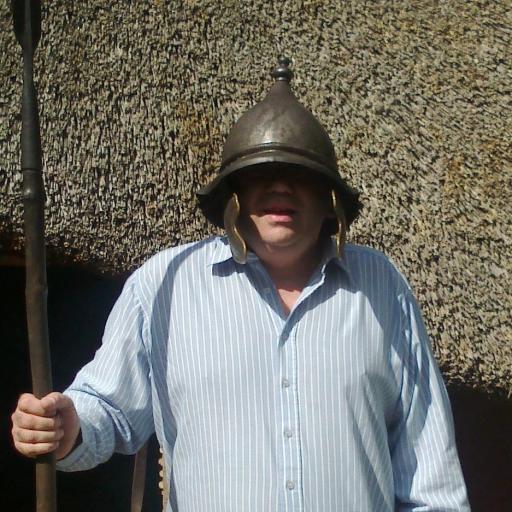 The WRU was founded on this day 1881 (Originally called the WFU Welsh Football Union)
Rugby was originally introduced to Wales at Lampeter College in the middle of the nineteenth century and in September 1875 the South Wales Football Club was created in Brecon, which was superseded in 1878 by the South Wales Football Union.  Then following Wales's first international match, against England on 19th February 1881, eleven clubs met in the Castle Hotel, Neath on 12th March 1881, to form the WFU (Welsh Football Union), which changed its name to, the Welsh Rugby Union in 1934, was adopted. The eleven founder clubs were   Lampeter, Swansea, Llandeilo,  Newport, Cardiff, Llanelli, Llandovery, Merthyr, Pontypool, Brecon and Bangor.   
---
The Llandow Air Disaster
On 12th March 1950, 80 of the 83 people on board an Avro Tudor V aircraft were killed when it crashed at Llandow in Glamorgan. At the time, it was the world's worst air disaster.
The aircraft had been privately hired to fly Welsh rugby supporters to and from an international game against Ireland in Belfast and the crash happened on the return flight in a field beside Park Farm close to the small hamlet of Sigingstone.
A court enquiry concluded that overloading was the probable cause of the accident and among those who lost their lives were three members of Abercarn RFC and six from Llanharan RFC, with both clubs honouring the memory of  the victims with symbolism on their club badges. 
---
On 12th March 2012, Roath Lock, the new BBC Wales Drama Village in Cardiff Bay was officially opened.
The studio is used by the BBC for programmes such as Doctor Who, Casualty and Pobol y Cwm. 
---
On 12th March 1984, the Miners Strike began, with a solid turnout from all NUM mines in Wales.
The miners' strike of 1984-1985 was one of Britain's most bitter industrial disputes.  It was caused by National Coal Board's announcement to close 20 pits with the loss of 20,000 jobs.  The National Union of Mineworkers, led by Arthur Scargill, responded by calling a national strike which lasted until 3rd March 1985. The miners were defeated but not broken as they returned to work accompanied by colliery bands and alongside their families and friends who had supported them throughout the dispute.
---
Born this day 1913 in Clydach, Rhondda
Tommy Farr nicknamed "the Tonypandy Terror", who is considered one of the greatest British heavyweight fighters of all time.
He fought Joe Louis for the world heavyweight championship on 30th August 1937 at the Yankee Stadium, New York and at the weigh-in before their fight Louis noticed scars on Farr's back - a result of Tommy's days in the coal mines and asked him how he had got them,Tommy replied that he had got them fighting tigers
The fight was a bruising encounter, Louis, who had won eight of his previous nine fights by a knockout and who subsequently went on to win his next seven fights the same way, was unable to put Tommy down and even though Louis eventually got the points decision, the majority of the 50,000 crowd thought that Tommy should have won and booed the decision. Controversially the referee had also seemed to have raised Farr's glove in victory.
Tommy retired in 1940 and tragically ended up broke, being forced to return to fighting at the age of 36 to make a living. He later ran a pub in Brighton and died on 1st March 1986, aged 72.
A musical based on Farr's career, Contender, was composed by Mal Pope, the theme being that his lack of success in the USA resulted from his refusal to co-operate with criminal gangs and crooked bookmakers in fight fixing. 
---
Today is the feast day of Saint Paul Aurelian.
Paul was the son of a Welsh chieftain named Perphirius ("clad in purple"), from Penychen in Glamorgan.  He was a pupil of Saint Illtud at Llantwit Major and a contemporary of Samson and Gildas on Caldey Island.  Afterwards, he travelled to Brittany, where he became the first bishop of Saint Pol de Lyon. He died c.575.
---
Born on this day 1944 in Bangor.
Tammy Jones (born Helen Wyn Jones) - singer. 
Jones starred in her own series on Welsh TV simply called, Tammy, as well as guest spots with Benny Hill, Tom Jones, The Bachelors, Dick Emery and Morecambe and Wise, before moving to New Zealand, where she stayed for over ten years, before returning to live in Wales.