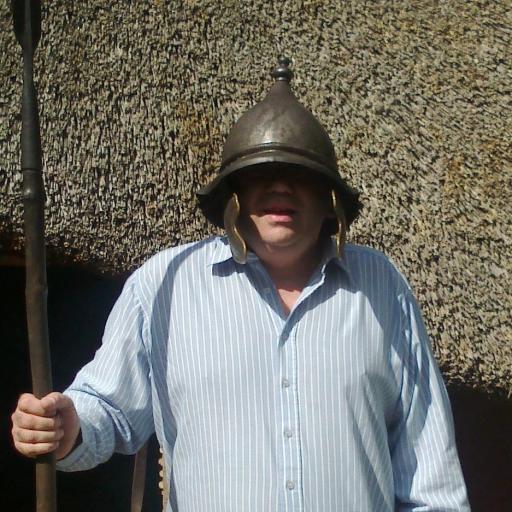 Today is Australia Day (also referred to as Invasion Day by indigenous Australians) 
On this day 1788, Mary Watkins, a 20 year old from the Vale of Glamorgan, along with four Welshmen men and two other women from Wales, were passengers of the six convict ships that had docked in Port Jackson (now known as Sydney) and a deputation had been sent ashore to establish the first permanent European colony on the Australian continent. 
Mary's adventure had begun after being sentenced to seven years transportation overseas for stealing sixpence worth of clothing.  She was boarded onto the "Friendship" in Portsmouth and the fleet set sail  on 13 May 1787.  Conditions on board were harsh and food soon ran short, as officials organising the trip had underestimated what was needed for the 8-month voyage.
 Mary went ashore with the other women on the 6th February and set up camp.  However, that night soon descending into chaos, as there was a violent storm that flattened many of their tents and the men broke into the women's quarters.  Order was restored the following morning and the convicts put to work, building houses and clearing land, but life remained hard. Crop failures, drought and bushfires were common and food became short when the cattle they had brought with them were lost in the bush.
To alleviate the food shortage, some of the party, including Mary, were sent to Norfolk Island, where she and her partner, Issac Tarr, converted 3/4 acre of bushland into farmland and bought a sow, which produced litters and thus a supply of fresh meat.  The last record of Mary is in 1794 after she had returned to the mainland with Issac. 
 It was the  discovery of copper and gold in the early 1850s which caused the provinces Welsh population to increase sharply. The census of 1851 indicates that there were about 1,800 Welsh-born settlers in Australia and by 1871, there were almost 7,000 in Victoria alone, which increased to 12,000 by the turn of the century.  However, not all settlers came to find work in the mines. Joseph Jenkins, from Cardiganshire, fled from a nagging wife in 1868 at the age of 51. Later he became an infamous swagman in rural Victoria.   It was the chapel and the Welsh language which provided a sense of cohesion and identity to the emerging Welsh communities at this time.   In Victoria, the chapel leaders organised Cymanfa Ganu and the first Welsh-Australian Eisteddfod in 1863.  
---
The Abermule train disaster on the 26th January 1921 resulted in the death of 17 people.
The crash was a head-on collision between a train from Whitchurch and another from Aberystwyth, which arose from a miscommunication, which allowed both trains  onto a section of the line that was single tracked.  The subsequent enquiry found that safety measures had been relaxed and resulted in major changes to British Rail's safety procedures.   
---
The Menace of the U-Boats; 
On 26th January 1918, twelve crew were killed, when an Irish steamship, the Cork, was torpedoed by a U-boat off Point Lynas in Anglesey.  
This followed the Kaiser declaring in 1915, that the waters around the British Isles were a war zone and he also instructed U-boat captains to sink merchant and neutral ships without warning.  Subsequently, over 6,000 such vessels were sunk during World War One, including the RMS Lusitania with the loss 1,198 lives.  To counteract the threat, Britain introduced escorted convoys, which ultimately allowed enough Allied shipping to survive.
---
Born this day 1934 in Butetown, Cardiff,
Joe Erskine - heavyweight boxing champion, who was a credit to both Wales and boxing game he graced with such dignity. 
The great Joe Erskine defeated many of the big names of his time, including Henry Cooper and Brian London.  He was considered small for a heavyweight, relying on outmanoeuvring rather than overpowering his opponents and it was said of him that had been just a bit bigger he would have been World Champion.  After his glory days, Erskine he died broke and alone in his Adamsdown flat.
---
Died on this day 1716. 
The Rev Dr Daniel Williams (born in Wrexham, c.1643 – 26 January 1716) - benefactor, Presbyterian minister and theologian (  Presbyterians are Christians outside the Church of England, who govern themselves by representative assemblies of elders)
Williams left the majority of his £50,000 estate, to charities including the formation of Dr Williams's Library, in Gordon Square, Bloomsbury, London, a centre for research on English Dissenters (Christians who parted with the Church of England in the 16th, 17th and 18th centuries). He also left money to aid the foundation of seven charity schools in North Wales.