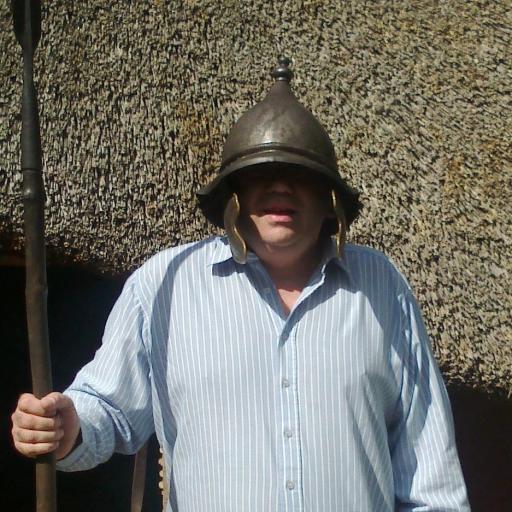 St Dwynwen's Day
St Dwynwen, the patron saint of friendship and love, is celebrated in Wales on 25th January.
Dwynwen was one of the prettiest daughters of the 5th-century King of Brycheiniog, Brychan Brycheiniog's 24 daughters. She was already betrothed when she fell in love with Prince Maelon Dafodrill from Gwynedd. Maelon became so annoyed that he forced himself upon Dwynwen, who fled into the woods and prayed that God would make her forget all about Maelon. Dwynwen then fell asleep and received a visit from an angel, who gave her a potion to make her forget Maelon, who had been turned into ice.
God then granted Dwynwen three wishes, to which, she asked for Maelon to be thawed, for God to give true lovers all their hopes and dreams and also that she would never marry. The three wishes were granted and Dwynwen dedicated the rest of her life to God. The remains of Dwynwen's church are still visible today on Llanddwyn Island off Anglesey, where there is also a well, allegedly containing a sacred fish, whose movements forecast the romantic future of visiting couples.
---
On 25th January 2008, Tower Colliery officially closed.
Tower Colliery , situated in the Cynon valley, near Hirwaun, was the oldest working coal mine in the UK, dating back to 1808 when it was owned by the Crawshay family and called Goitre Colliery.
The colliery was originally closed by British Coal in 1994, as being unproductive, however, 239 of the redundant workforce, led by Tyrone O'Sullivan, the NUM Branch Secretary, used their redundancy money to buy back the colliery and against expectations, this venture was a success.  
---
On 25th January 1327,  King Edward II of England was forced to abdicate, with Wales playing an important part in his downfall. 
In November 1326, Edward, along with his close friend and probable lover, Hugh Despenser the Younger were captured by the forces of his wife, Queen Isabella, whilst making their way from Neath Abbey to Caerphilly Castle. 
Edward, who was born in  Caernarfon Castle, had succeeded his father Edward I in 1307 and the following year, he married Isabella of France.  He had become generally unpopular following the disastrous defeat at the Battle of Bannockburn in 1314 and his constant quarreling with his barons.
Also, his close friendship with the much hated Hugh Despenser the Younger had damaged his relationship with Isabella, who fled to France and then returned with an army, led by her ally  Roger de Mortimer, to overthrow Edward.  Isabella's army marched on London and when Edward realised the support she had, he fled to the security of Caerphilly Castle, with Despenser. 
Then the news came through that  Isabella's forces had taken Bristol Castle, which was held by Despensers father, Hugh Despenser the elder, who had been executed.  Edward and Despenser, apparently panicked and left Caerphilly for Neath Abbey, from where they attempted to negotiate for peace with Isabella.
However, when they were unable to reach an agreement with Isabella, Edward and Despenser, attempted to return to Caerphilly, but were intercepted and detained at Llantrisant Castle.
The king was deposed and sent to Berkeley Castle, with his son, Edward III,  proclaimed king on 25 January 1327.  Despenser was tried and sentenced to be hanged, drawn and quartered, with his head subsequently placed on top of London Bridge.  There were unsuccessful attempts to rescue, but in September 1327, it was announced that he too was dead.  
---
Welsh Love Spoons. 
Traditionally, lovespoons were decoratively carved spoons presented by young men to their loved one as a token of affection.  They were usually made from a single piece of sycamore or poplar, using a small pocket knife to carve romantic symbols into the spoon, such as hearts representing passion, balls within cages representing the number of children desired by the couple, chain links representing loyalty and faithfulness, keys and keyholes representing security or the key to one's heart and wheels representing the carver's intention to work hard and provide for his loved one.  
---
Welsh Courting Customs. 
*  Rhamanta -  was a way of trying to foretell the future.  In Glamorgan  for example, a young couple would place two grains of wheat on a shovel, which was placed over a fire.  If, when the shovel was hot enough and the grains jumped off together, it signified that the couple would marry, however if they jumped off separately, it was likely that the couple would separate.
*  Mutton- In Pembrokeshire, a girl was said to dream about a future lover if a shoulder of mutton, pierced by nine holes was placed under her pillow, her shoes arranged in a T pattern and a rhyme spoken above her.
*  The custom of jumping the broomstick  originated with newly married Romany couples as a fertility rite. 
* The throwing of confetti at married couples as they left the church developed from the ritual of throwing grain to ensure a fruitful union.
*  Welsh brides also believed that if their wedding dress was torn on the wedding day that it denoted a happy marriage.