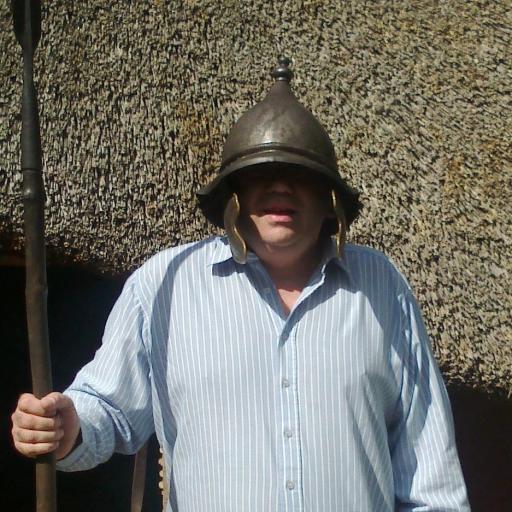 Born on this day 1752  in Lambeth, London (to Welsh parents originating from Carmarthen)
John Nash - who is one of Britain's most famous architects.  Examples of his work include the state rooms and western front of Buckingham Palace, Regents Park, Marble Arch, Trafalgar Square, Brighton's Royal pavilion, the Gaol's of Carmarthen, Cardigan and Hereford, Old College (Aberystwyth University) and repairs to St Davids cathedral.
Nash established his own architectural practice in 1777 but was declared bankrupt in 1783.   Following this, he moved to Carmarthen and seems initially to have been a supplier of building materials before becoming a prolific architect, building contractor and landscape garden designer in the South Wales area.  In 1797, he returned to London and soon came to the attention of the Prince Regent (later King GeorgeIV), who became an admirer of his neo-classical style and appointed him Surveyor General of Woods, Forests, Parks and Chases in 1806.  His contributions to the face of London are considered immense and it was said of him that "every part of the city was touched by his hand"  
---
Dolwyddelan Castle (Castell Dolwyddelan) is located near the village of Dolwyddelan in Conwy, between Blaenau Ffestiniog and Betws y Coed. It was built by Llywelyn ap Iorwerth (Llywelyn the Great) in the 13th century as a Snowdonian stronghold guarding one the main routes through North Wales. 
On 18th January 1283, it was captured by the forces of Edward I of England during his conquest of Wales.  After which it was modified and strengthened and a second tower added.  It remained occupied by an English garrison until 1290, when because of their inaccessibility by sea, inland castles such as Dolwyddelan became obsolete.
---
On January 18th 1486, the Royal Houses of Lancaster and York were united by the marriage of Henry VII to Elizabeth of York, the eldest daughter of Edward IV, thus ending the divisive War of the Roses. The unification of the houses of York and Lancaster by this marriage was symbolized by the heraldic emblem of the Tudor Rose, which combined the white rose of York and the red rose of Lancaster.
Henry was born at Pembroke Castle in 1457 and had a tenuous claim to English throne, as his mother, Margaret Beaufort was a great, great-granddaughter of King Edward III. During Henry's early years, the War of the Roses was ongoing and when Edward IV, a Yorkist became King of England in 1461, Henry although only four years old was seen as a rival claimant from the House of Lancaster and therefore in danger of his life. He was taken to Brittany by his uncle Jasper Tudor to seek refuge and remained there until 1485 when he returned to claim the throne from the then king Richard III. He landed at Dale in Pembrokeshire and made capital out of his Welsh ancestry by marching under the Red Dragon banner of Cadwaladr, attracting military support as he marched through Wales on his way to the Battle of Bosworth, at which on August 22nd 1485, he defeated Richard and seized the crown.
After the political upheavals of the Wars of the Roses, Welsh people hoped that Henry's reign would put an end to the oppression that they had suffered for centuries, but historians are divided on the actual impact his reign had on Wales as he is not reported to have set foot in Wales after his coronation.
---
Born on this day 1752 in Hawarden, Flintshire.
Josiah Boydell - publisher and painter, who established the Boydell Shakespeare Gallery,  a project that illustrated Shakespeare's plays and showcased the talents of British painters and engravers.
Boydell moved to London at the age of 14, where he learned painting from Benjamin West and mezzotint engraving from Richard Earlom.  He exhibited at the Royal Academy between 1772 and 1779 and one of his major early tasks was to draw the picture collection of Sir Robert Walpole prior to the export of the pictures to Catherine the Great of Russia. 
---
Born on this day 1809 in Swansea 
John Gwyn Jeffreys - conchologist (the study of mollusc shells) and malacologist (the study of molluscs).  He was the author of a number of books and articles on conchology and the mechanics of sea dredging. 
 Jeffreys was educated in Swansea at the Bishop Gore School (Swansea Grammar School), before going to London, where he qualified as a barrister but his greater passion was for conchology, becoming a Fellow of the Royal Society in 1840.  On his retirement in 1856, he began a series of dredging and deep sea expeditions to the seas around Britain, Ireland, Greenland, America and Norway, discovering ten new species of mollusc.  Later in life, he became  J.P. for Hertford and High Sheriff of Herefordshire for 1877.
---
On 18th January 1884, Dr William Price was arrested for attempting to cremate his dead baby son, Iesu Grist, at Llantrisant.  he was later tried at Cardiff Assizes but acquitted on the grounds that cremation was not contrary to law, he was, therefore, able to carry out the ceremony on 14th March.
---
Born on this day 1920 in Cardiff 
Paul Dickson - award winning   director in film, television and advertising.
Dickson is best remembered for two remarkable postwar documentaries, The Undefeated (1950) and David (1951, the Welsh contribution to the Festival of Britain).  The Avengers and Randall and Hopkirk (Deceased) were among his best-known television credits.