Croeseiriau Cymraeg Course 2 Email 6 Translation Exercise Solutions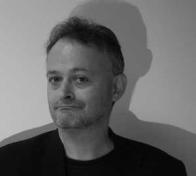 10/25/20 08:46:33PM
@ceri-shaw
Welsh to English
Es i i'r gêm. Collon ni. Es i'r dafarn yn ddiweddarach ac boddi fy ngofidion. Es i adref a chysgu'n gadarn. Bore ma wnes i ddeffro gyda chur pen.
I went to the game. We lost. I went to the pub later and drowned my worries. I went home and slept soundly. This morning I woke up with a headache.
English to Welsh
I bought a new car yesterday. We drove to Caerphilly and visited the castle. Afterwards we went home and cooked lunch. I ate well. I slept well too.
Prynais i gar newydd ddoe. Gyrron ni i Gaerffili ac ymweld â'r castell. Wedi hynny aethon ni adref a choginio cinio. Bwytais yn dda. Cysgais yn dda hefyd.