Croeseiriau Cymraeg Course 2 Email 5 Translation Exercise Solutions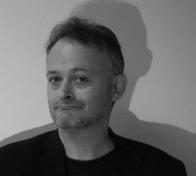 10/18/20 08:03:54PM
@ceri-shaw
Welsh to English
"Aethon ni i Gaerffili ddoe a
Prynais gar newydd."
"Fe ymwelon ni â'r castell hefyd."
"Ble cawsoch chi'r arian?"
"Dechreuais weithio ddeuddydd yn ôl."
"Llongyfarchiadau!"
""We went to Caerphilly yesterday and
I bought a new car. "
"We also visited the castle."
"Where did you get the money?"
"I started working two days ago."
"Congratulations!"
English to Welsh
"I read the book yesterday. It was good.
I saw the film a year ago.
I heard the radio play as well."
"Darllenais i'r llyfr ddoe. Roedd yn dda.
Gwelais y ffilm flwyddyn yn ôl.
Clywais y ddrama radio hefyd. "