Croeseiriau Cymraeg Course 2 Email 4 Translation Exercise Solutions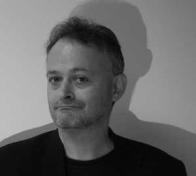 10/04/20 08:34:53PM
@ceri-shaw
Welsh to English
"Roedden ni'n mynd i'r llyfrgell pan wnaethon ni weld y ddamwain."
"Wnaethoch chi ffonio'r heddlu?"
"Do wnes i."
"Wnaethon nhw gyrraedd yn gyflym? "
"Do wnethon nhw."
"Dwi'n hapus i glywed hynny."
"We were going to the library when we saw the accident."
"Did you call the police?"
"Yes I did."
"Did they arrive quickly?"
"Yes they did."
"I'm happy to hear that."
English to Welsh
"I went to the station this morning.
Have you been to Aberystwyth before?"
"Yes I went there on holiday when i was a child.
It rained all week." 
"Es i i'r orsaf y bore 'ma.
Ydych chi wedi bod i Aberystwyth o'r blaen? "
"Do, es i yno ar wyliau pan oeddwn i'n blentyn.
Roedd hi'n bwrw glaw drwy'r wythnos. "