Croeseiriau Cymraeg Course 1 Email 9 Translation Exercise Solutions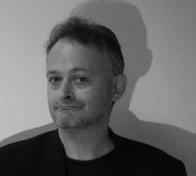 07/23/20 09:22:56PM
@ceri-shaw
Welsh to English
Ydych chi'n mynd â'r ci am dro heddiw?
Nac ydw, mae'n bwrw glaw.
Dydy'r ci ddim yn poeni.
Na ond dwi'n poeni.
Ydych chi'n ofni traed gwlychu'ch?
Are you taking the dog for a walk today?
No, it's raining.
The dog is not worried.
No but I'm worried.
Are you afraid of getting wet feet?
English to Welsh
Where is the cat?
She is in the garden hunting birds.
I don't want her to do that.
I'm going to get her.
Quickly ... before she kills everything.
Ble mae'r gath?
Mae hi yn yr ardd yn hela adar.
Dwi ddim eisiau iddi wneud hynny.
Dw i'n mynd i'w nôl hi.
Yn gyflym ... cyn iddi ladd popeth.