Croeseiriau Cymraeg Course 1 Email 6 Translation Exercise Solutions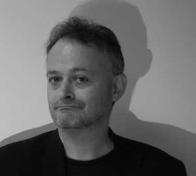 07/02/20 07:19:22PM
@ceri-shaw
Welsh to English
Dyn ni'n mynd i'r dre nawr.
Ble mae'r car?
Dyn ni ddim yn cymryd y car heddiw.
Sut ydyn ni'n mynd i fynd i dref?
Dyn ni'n mynd i deithio ar y trên.
We're going to town now.
Where is the car?
We're not taking the car today.
How are we going to get to town?
We're going to travel by train.
English to Welsh
Have you bought tickets?
Yes, I've been to the station this morning.
Okay! I'm going to get my bag.
Don't forget the money.
We are going shopping and then to the pub.
Ydych chi wedi prynu tocynnau?
Ydy, dwi wedi bod i'r orsaf y bore 'ma.
Iawn! Dwi'n mynd i nôl fy mag.
Peidiwch ag anghofio'r arian.
Dyn ni'n mynd i siopa ac wedyn i'r dafarn.