Croeseiriau Cymraeg Course 1 Email 5 Translation Exercise Solutions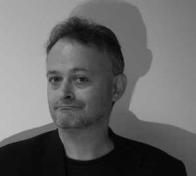 06/25/20 10:54:04PM
@ceri-shaw
Welsh to English
"Dyn ni'n mynd am dro. Peidiwch ag anghofio'r map."
"Dyma fe."
"Gwych! Dyn ni'n mynd i groesi'r nant hon, dringo'r mynydd hwn ac ymweld â'r rhaeadr hon."
"We're going for a walk. Don't forget the map."
"Here it is."
"Great! We're going to cross this stream, climb this mountain and visit this waterfall."
English to Welsh
"I've been to Dolgellau before. I'm going to drive there tomorrow."
"Are you going to climb Cadair Idris?"
"No, but I intend to climb Crib Goch."
"Oh, good luck."
"Dw i wedi bod i Ddolgellau o'r blaen. Dw i'n mynd i yrru yno yfory."
"Ydych chi'n mynd i ddringo Cadair Idris?"
"Na, ond dw i'n bwriadu dringo Crib Goch."
"Oh, pob lwc."