Learn the Welsh National Anthem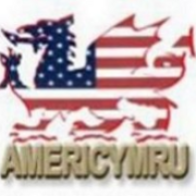 02/15/18 01:35:54AM
@americymru For many non Welsh speakers and persons of Welsh descent discovering their heritage, learning the national anthem can be a problem. No one wants to be left out during one of the most stirring and emotional moments at a Six Nations clash! After scouring the internet we believe we have found the best and most straightforward tool to overcome this. The following video was posted by sing4wales and can be found on their YouTube channel here:- sing4wales
---
---





Hen Wlad Fy Nhadau

Mae hen wlad fy nhadau yn annwyl i mi,


Gwlad beirdd a chantorion, enwogion o fri;


Ei gwrol ryfelwyr, gwladgarwyr tra mâd,


Dros ryddid collasant eu gwaed.

(chorus)

Gwlad, gwlad, pleidiol wyf i'm gwlad.


Tra môr yn fur i'r bur hoff bau,


O bydded i'r hen iaith barhau.






Land of My Fathers

The land of my fathers, the land of my choice,


The land in which poets and minstrels rejoice;


The land whose stern warriors were true to the core,


While bleeding for freedom of yore.

(chorus)

Wales! Wales! fav'rite land of Wales!


While sea her wall, may naught befall


To mar the old language of Wales.



For your listening pleasure we have included a number of versions on this page. The performers are in order:- Lorraine King, Katherine Jenkins, Bryn Terfel, Treorchy Male Voice Choir, the Welsh rugby team supported by the crowd at Twickenham before the 2013 30-3 defeat of England, and last and definitely least, John Redwood's classic demonstration of how NOT to sing the Welsh national anthem.
--- Pictured above: Statue of James James and Evan James, composers of the Welsh national anthem at Ynysangharad Park, Pontypridd, south Wales.
---
From the Wikipedia:-"Evan James (also known by the bardic name Ieuan ap Iago) (1809 - September 30, 1878), a weaver and poet from Pontypridd, originally from Caerphilly, Wales, wrote the lyrics of Hen Wlad fy Nhadau ("Land of my Fathers"), the national anthem of Wales"... read more here Evan James