So you think you know the Mabinogion?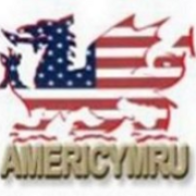 03/10/17 10:47:15PM
@americymru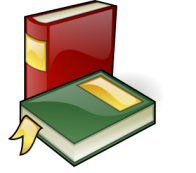 Mabinogi Quiz
---
Here is a ten question quiz compiled by Americymru's resident Mabinogion meister Bill Tillman to test your knowledge. The Mabinogion was the theme of the 2010 West Coast Eisteddfod in Portland Oregon which included readings from works by authors of 'Stories From The New Mabinogion' commissioned by leading Welsh publishing house 'Seren'. There was also a special showing of the 2003 S4C movie 'Y Mabinogi/Otherworld'.

Download The Quiz (PDF) Here



QUESTIONS
---

1. Who was the first person to use the term Mabinogion?
A. Andrew Lang
B. Lady Charlotte Schreiber
C. Lady Charlotte Guest
2. Who stole Pryderi's pigs?
A. Math
B. Gwydion
C. Gilfaethwy
3. Pwyll, Prince of Dyfed goes hunting in Glyn Cush for what?
A. Antlered Stag
B. Golden Hine
C. Wild Boar
4. When the Mabinogion was first penned from oral tradition, it appeared in how many books?
A. 2
B. 3
C. 1
5. Which one of these books contains the tales of the Mabinogi?
A. Black book of Peredur
B. Gold book of Don
C. Red book of Hergest
6. Brânwen, Daughter of Llŷr has how many half brothers?
A. 2
B. 3
C. 1
7. The Eagle in the Oak is really who?
A. Math
B. Llew
C. Gwydion
8. Modron was Mabon's
A. Father
B. Mother
C. Brother
9. Manawyddan, Son of Llŷr buried the head of Bendigeidfrân where?
A. Isle of Anglesey
B. White Hill in London
C. Dublin
10. Efnissien destroyed the Cauldron of Rebirth by?
A. An earthquake spell
B. Entering cauldron alive
C. Using a War Hammer