Welsh Connections in Australia and New Zealand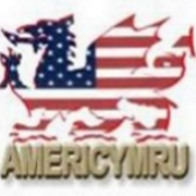 02/13/16 02:49:18AM
@americymru
( reproduced with kind permission from the Chicago Tafia website )
---
Welsh Connections in Australia and New Zealand

---
Admittedly I am slightly out of my depth outside when it comes to Welsh connections outside of the US borders, this list is slim at best and a work in progress, if you see any errors or would like to add any listings please contact us at: WelshChicago (at) gmail.com
The following is a list of Welsh businesses, shops, pubs, wineries, churches, societies and musicians that we are aware of in the area so far.
Australia
Beth Nesaf Network for Celtic Heritage
Website: www.bethnesaf.net
Australian Capital Territory
The Australian National Eisteddfod Society
Room 14a, Ainslie Arts Centre
Elouera St Braddon ACT 2612
Website: www.nationaleisteddfod.org.au
Canberra Welsh Society
Website: www.welshaustralian.com/canberra
New South Wales
New South Welsh - Welsh Society of Sydney
Website: http://www.newsouthwelsh.com/
Newcastle Welsh Society and Bro Hunter
Website: http://www.newcastlewelshsociety.com/
Sydney Welsh Choir
Website: www.swc.org.au
Wollongong Welsh Choir
P.O. Box 898
Wollongong East
NSW 2520
Website: www.members.optusnet.com.au/~bwrobertson
Dylan Thomas Society
Website: www.dylanthomas.org.au
Harp Divas - The Voice of the Harp
Website: www.harpdivas.com
Meinir Ann Thomas - Soprano
Website: www.meinirthomas.com
Dysgu Cymraeg - Learn Welsh - Welsh Language Classes Sydney
Website: www.newsouthwelsh.com/language.php
South Australia
Siobhan Owen
Website: www.siobhanowen.com
Siobhan is an up and coming Welsh-Australian singer from Adelaide, South Australia. Born in
North Wales to a Welsh father and Irish mother, she has certainly inherited the rich singing tradition of her Celtic roots.

Victoria
The Welsh Australian
Website: www.welshaustralian.com
Plaid Cymru Melbourne and Oceania Branch
Website: www.plaidaus.org
Welsh Language Classes Melbourne
Website: www.welshaustralian.com/Welsh%20Class.htm
Melbourne Welsh Choir
Website: www.melbournewelshchoir.com.au
Victoria Welsh Choir
PO Box 1181
Mountain Gate, Vic 3156
Australia
Website: www.vicwelsh.asn.au
Australian Welsh Male Choir
PO Box 42
Frankston, Vic 3199
Phone Number: 0425 725 525
Website: www.auswelshmalechoir.org.au
Pendragon Dreaming
Website: www.pendragondreaming.com
Pendragon Dreaming is a Welsh-language folk group based in Melbourne, Australia.
Welsh Church
320 LaTrobe Street
Melbourne, Victoria
The tradition of Welsh Calvinist Methodism began in Wales in 1735 and continues in the heart of Melbourne in this church erected in 1871. It is the only church in Australasia still conducting regular services in Welsh.
Western Australia
Welsh Society of Western Australia
Website: www.wawelshsociety.org.au
New Zealand
North Island
Auckland Welsh Club
Website: www.aucklandwelshclub.com
Facebook: www.facebook.com/group.php?gid=21203790650
Welsh Society of Wellington
38 Whaui Street
Vogeltown, Wellington, 6021
Website: www.welsh.wellington.net.nz
Welshman Restaurant and Bar
133 Tongariro Street
Taupo, New Zealand
Phone: +64 7 377 2914
Website: www.welshman.co.nz
Welsh Dragon Bar & Scorpio's Restaurant
Middle of the Road, Cambridge/ Kent Terrace
Wellington, New Zealand
Phone: 644 385 6566
Auckland Welsh Choir
Website: www.aucklandwelshchoir.co.nz
Welsh Gymanfa Ganu Association New Zealand
228B Ranolf Street
Rotorua, 3201
South Island
The Welsh Cambrian Society of Canterbury New Zealand
12 / 4 Sails Street
Christchurch, New Zealand
Website: http://canterbury.cyberplace.org.nz/community/welshsociety