Wales International Harp Competition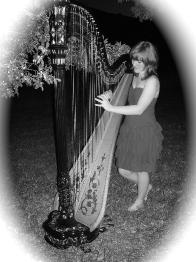 12/15/15 01:43:27AM
@laura-stokes
Hello there fellow Wales lovers! I am new to this site but very excited to find other Welsh-Americans!

I am going to Wales in April to compete in the Wales International Harp Competition in Caernarfon.

I was wondering if anyone had any ideas of people or places who may have interest in helping sponsor my travels to Wales.

I am currently studying harp at the Peabody Conservatory of Music, I have applied to my school for grant money but it doesn't look as if I am going to get any.

I would love any ideas that you have!

Thank you so much!!!!!!!!
---
Comments
Page 1
---
Ceri Shaw February 19, 2010 at 6:53pm
ok got the stuff on defnydd@gmail.com no need to resend:)

Ceri Shaw February 19, 2010 at 6:31pm
Hi Laura...if you sent pics you may need to resend to my americymru@gmail.com address as the ning email doesnt allow attachments. Once we have everything we'll put it all together and get to work with it. It's a short time and quite a bit of money so it'll be a challenge:)

Ceri Shaw February 18, 2010 at 9:43pm
Hi Laura....do you give public performances? Is there anywhere online we can hear your work?

Laura Stokes February 18, 2010 at 9:45pm
Right now most I am only really performing at Peabody but I have played mainly in VA. I will try to get some videos up on youtube soon.

Ceri Shaw February 18, 2010 at 9:52pm
Just found your Facebook Fan page Laura's Harp- Erica Joined

We'll feature this discussion in our weekly broadcast email on Tuesday which goes out to about 5,000 people and see what reaction we get. I'll tell people thay can message you through your page on here.

Ceri Shaw February 18, 2010 at 9:52pm
Any other members have any ideas?

Ceri Shaw February 18, 2010 at 9:48pm
Great...when you do we'll put up an appeal blog on here if you like. How much do you need? Do you have a paypal account?

Laura Stokes February 19, 2010 at 1:49pm
I do have a paypal account. I am still working out the budget. The plane ticket will be around $1,000 so as of right now think the total will be about $3,000.00.
---
Comments
Page 2
---
Laura Stokes March 5, 2010 at 1:32pm
Hi there!

I wanted to let you know that I will be playing a solo concert at the Baltimore Basillica on Wednesday March 17th at 12:45pm. This 30 minute lunchtime concert is free and open to all. I will be playing the program I am preparing for the Wales International Harp competition. I would love for you to come!

Sincerely,
Laura Stokes
laurastokesharp@hotmail.com

http://www.baltimorebasilica.org/

The Baltimore Basilica
409 Cathedral Street
Baltimore, MD 21201

Phone: 410-727-3565 | Fax: 410-539-0407


Ceri Shaw February 20, 2010 at 10:45am
Read the blogpost and appeal here:- http://americymrunet.jamroomhosting.com/ceri-shaw/blog/979/lets-send-laura-to-wales-calling-the-american-welsh-community


Emyr February 19, 2010 at 3:49am
Have you tried the Maryland - Saint David's Welsh - American Society of Baltimore Emyr


Laura Stokes February 19, 2010 at 1:53pm
Great Idea! I just tried to find them online but their website seems to be down, do you happen to have any contact information for them? thanks!

Ceri Shaw February 19, 2010 at 2:07pm
looking now

Ceri Shaw February 19, 2010 at 2:26pm
You might try Kelvin Williams Message him from his page on here and ask him if hes got any ideas? I will email him to tell him that you will be contacting him.

Ceri Shaw February 19, 2010 at 2:33pm
Not sure whats happened to the website. I will see if I can dig up spome more contacts. Any progress on the youtube vids? Should be easy to put up an appeal blog with a link to your paypal account. Stronger with the vids though. Let us know when you have them in place:)

Laura Stokes February 19, 2010 at 2:36pm
How would I start an appeal blog? Do you mean through this website or separately? I am trying to find my videos I will definitely let you know when they are up!

Ceri Shaw February 19, 2010 at 2:44pm
Send us the text you want plus graphics plus youtube vid urls ( which we will embed, we can do it without the vids but they add a lot of extra impact ) and a paypal button linked to your appeal account. We will then format it and push it all over the web. I suggest we do that this weekend 'coz theres not much time ( its this April right? ). We will launch the post and send it out on Tuesday in our weekly broadcast. Actually if you write the text and send us some graphics we can start working on it straight away, Then we can add the vids later when theyre ready i guess. You can then link to the post from FB etc. You will need a paypal button so that we can incorporate that. They can be get from the Paypal site and will allow people to donate directly. Hope that helps:)

Laura Stokes February 19, 2010 at 6:27pm
I have emailed you the info, paypal button and pics. I am trying to find some videos. Thank you SOOO much for all your help and interest. I can't really thank you enough. I hope that what i wrote is appropriate please let me know if you think I should add anything.