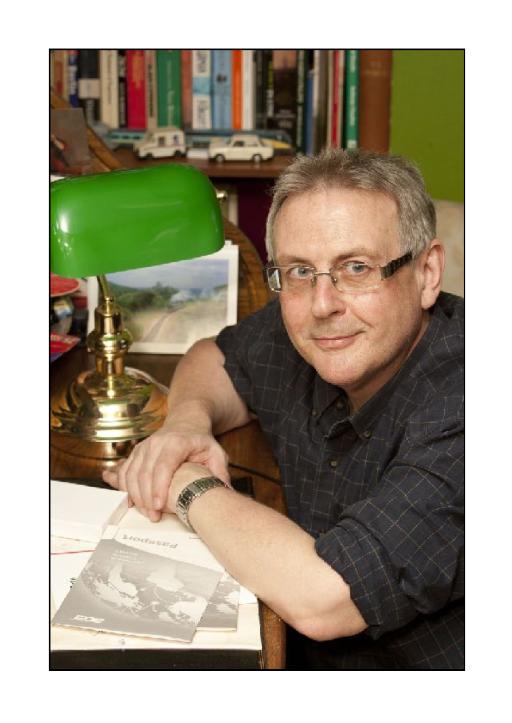 2017-09-02
By: Brian Jarman
Posted in: NOVELS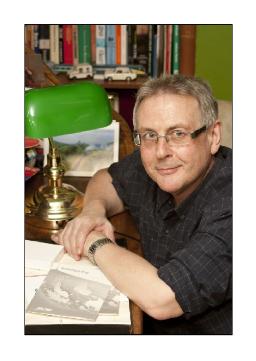 ABOUT BRIAN JARMAN
Brian Jarman was born on a farm in Mid Wales, the joint youngest of five brothers. He was educated in local schools and did a degree in French Studies at the LSE, spending one year teaching in a Parisian lycee.
After a post-graduate diploma in Journalism Studies at Cardiff University, he got a job as a reporter on the South Wales Argus. He became Chief Feature Writer, Book Editor and Theatre Critic, reviewing productions throughout South Wales, Bristol, Bath and Stratford-upon-Avon. In 1983 he won the JR Freeman Feature Writer of the Year Award.
He joined BBC Wales in 1987 as a producer/reporter on the breakfast programme on Radio Wales. Three years later he moved to BBC World Service in London, producing a range of international current affairs programmes and becoming Editor, Current Affairs.
In 1994 he helped set up Radio 5 Live and was Assistant Editor for two years. He then worked on a new co-production between BBC World Service and PRI, The World. He was Managing Editor in Boston, MA for two years. On his return from the USA in 2000 he was a strategy and business development manager for BBC World Service, travelling widely all over the world. He worked on setting up The Takeaway with WNYC, New York.
He left the BBC in 2007 to focus on writing and is now Senior Lecturer in Journalism at London Metropolitan University. One of his great passions is Bridge, which forms the backdrop to his latest novel, The Final Trick. He's published two other novels, The Missing Room and The Fall From Howling Hill, both of which are set in Mid-Wales.
He lives in London with his wife Julia and regularly visits family in Mid-Wales and Cardiff (especially when there's an international rugby match on).
NOVELS (available on Kindle or as a paperback from Amazon)
The Final Trick
Al feels his life his over when his wife coolly dumps him one night in Tiger Bay. In desperation he moves to New York and joins a Bridge club where he forms an unlikely partnership with the autocratic Greta. He comes to regard her as the rudest woman he's ever met. Her arch enemy is the dashingly dishevelled Marco, who urges Al to ditch Greta and bets him he can't find one good thing about her. Al clings to the belief that she must have one redeeming feature. He searches in vain. It's only when Greta dies and mysteriously wills Al her diaries that he gets the chance to delve into her past and unlock her secret.
The Fall From Howling Hill
Welsh farmer's son Glyn is drawn into a glamorous but dangerous world when film star Nia Barry and her son Luke move into the old mansion down the hill in the summer of '69. He discovers jazz, art and cocktails and soon realises he's falling for Luke's new girlfriend Sian. Secrets from Nia's past begin to threaten the close relationships they have built up and a tragic death brings them to an end when Nia moves back to New York. Years later Glyn is a journalist in London. He interviews Nia and discovers the most terrible secret of them all. He must now try to come to terms with what happened all those years ago.
The Missing Room
Struck down by a mystery illness which has left him bedbound for much of the time, Lloyd returns to the farmhouse in Wales where he was brought up by his Aunt Mona after his parents were killed in a car crash. Other occupants of The Noddfa (Sanctuary) include fifteen-year old Alex, the wayward son of his cousin, and Mona's demented Great Uncle Stanley. Lloyd's mind turns to a mystery of his childhood - the room-sized space on the first floor of the house which has no door or window. Alex acts as his detective and they explore it with the help of a webcam. They find letters which reveal that the crash which killed his parents may not be as straightforward as it seems. Lloyd now has three mysteries to solve – his illness, the car crash, and the real purpose of The Missing Room.
REVIEWS FOR THE MISSING ROOM
I loved it. Its a fine novel, very well plotted, full of character, and I couldn't put it down.
Carmen Callil, founder of Virago Press
An ingenious page turner, but with the power to encourage reflection on the human condition - it's all there: family, health, career, and of course the slippery slope to alcoholism.
Clive Jennings, Director of the National Print Gallery
Simply on the strength of a piece of fiction about ME from a male point of view, Jarman deserves 5 stars. And, there is a lot more. The writing is strong - Mr. Jarman is not only a fine journalist but a great storyteller.
Pamela Post-Ferrante, writer and lecturer