 Welsh Word Of The Day (Gair Cymraeg y dydd)
Welsh Word of the Da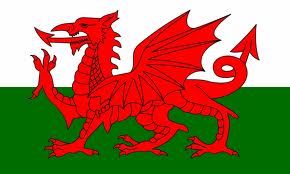 y - Gair Cymraeg y Dydd

Welcome to the "Welsh Word of the Day" blog. I have been learning Welsh for several years now, and feel that I have made great strides forward in regards to sentence structure, tense(s), mutations, etc. While I do not claim to be an expert in the Welsh Language, I would like to help other learners who feel a need to expand their vocabulary base. "Welsh Word of the Day" is not a course in the Welsh language, but a supplement to those who have some knowledge of the language, or to those who just have an interest in learning a few Welsh words.
My goal is to provide a new Welsh word Monday-Friday (as my work schedule permits). I will give the word, definition, and how to pronounce it. My hope is that readers will reply and use the word in a Welsh sentence. This would be beneficial to us all. If you have suggestions feel free to send me a message via AmeriCymru.
In addition to this blog, a complete list of the Welsh Word(s) Of The Day can be found at http://americymru.net/page/welsh-word-of-the-day and http://americymru.net/page/welsh-word-of-the-day-2014
Our inaugural word of the day is Eisteddfod . Eisteddfod is one of the few Welsh words that have entered the English language. Eisteddfod is also the Welsh word that is most familiar to those in the United States.
Eisteddfod [eye-STETH-vod.] - Sitting, a session (Welsh), Welsh competitive festival of the arts especially in poetry and singing (USA English Translation).
**Remember that the dd is like the "th" used in the word "the."
Dwi' n mynd i'r Eisteddfod (I am going to the Eisteddfod ).