British goblins: Welsh folk lore, fairy mythology, legends and traditions By Wirt Sikes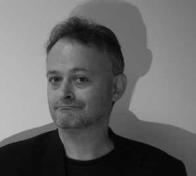 03/10/16 12:53:03AM
@bill-tillman
Read the text here:- British goblins: Welsh folk lore, fairy mythology, legends and traditions By Wirt Sikes
| | | |
| --- | --- | --- |
| | .. | |
...
'British Goblins: Welsh Folkore...'  by Wirt Sikes
---
"In a certain sense Wales may be spoken of as the cradle of fairy legend. It is not now disputed that from the Welsh were borrowed many of the first subjects of composition in the literature of all the cultivated peoples of Europe."  Wirt Sikes Read More Here
...
Wirt Sikes Author of 'British Goblins'
---
From the Wikipedia: Wirt Sikes -"William Wirt Sikes was born in Watertown, New York, the son of William Johnson Sikes, a prominent local physician. He was the seventh of eleven children, of whom only six survived to adulthood. Sikes himself was seriously ill as a child and almost lost his hearing, so he was largely educated at home. At fourteen he went to work for a printer and learned how to set type. He supported himself thereafter by typesetting, contributing to local newspapers, and giving temperance lectures.
At the age of nineteen, on August 28, 1855, he married Jeannette Annie Wilcox (1837-1889); they had two children, George Preston Sikes (1856-1957) and Clara Jeanette Sikes (1858-1956).
In June 1876 Sikes was appointed U.S. Consul at Cardiff, Wales. Over the next few years Sikes produced a number of pieces on Welsh folklore, mythology, and customs, collected as British Goblins; Welsh Folk-Lore, Fairy Mythology, Legends, and Traditions (1880) and Rambles and Studies in Old South Wales (1881). He also wrote Studies of Assassination (1881). He died in Cardiff in 1883 and was buried in Brookwood Cemetery, Brookwood, Surrey.