Old Photo Club Comment Wall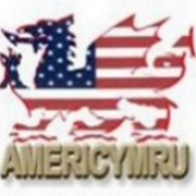 03/02/16 09:56:42PM
@americymru



Comment by mona everett on October 9, 2010 at 10:05pm






Crescent moon over Yellowstone








Comment by mona everett on October 9, 2010 at 10:03pm






Contrail over South Dakota








Comment by mona everett on October 9, 2010 at 10:01pm






Idaho Falls








Comment by Peter Lewis on October 8, 2010 at 6:11pm






Very simple and poetic image. I like it very much Dai.








Comment by mona everett on October 8, 2010 at 5:18pm






 I think it is a very creative take on an old-fashioned pinhole camera. Very cool photo! Thanks for posting it.








Comment by Dai Williams on October 8, 2010 at 6:44am






This is Venus passing the sun, I have a small telescope, which I set up with the view aimed at a peice of paper, I then took a photo of that.

What do you think?








Comment by Andrew Pierce on July 13, 2010 at 7:37pm











Comment by Tam Ryan on July 11, 2009 at 5:08pm






Anyone out there heard of the Gigapan? One of our new members, Peter Mason, recently told me about it. Here's the YouTube Tutorial on how to use this device with a digital camera. I will certainly be checking this out more closely when I have more time on my hands.








Comment by Tam Ryan on August 12, 2008 at 1:01am






Hi Scott,

Thanks for sharing the links to your photos. I took a look at them and enjoyed all of the nature photography. I do mostly scenics, but getting close-ups of flowers, birds, butterflies, etc. are other interests, as well. Your photos are excellent.

Tam








Comment by Scott Peden, Pyper on August 11, 2008 at 11:42pm