Stats
Blogs: 30
events: 5
youtube videos: 1
Welsh Diva Iris Williams Arrives On Los Angeles Cabaret Scene
2016-02-23
By: Bob Titley
Posted in: Blogging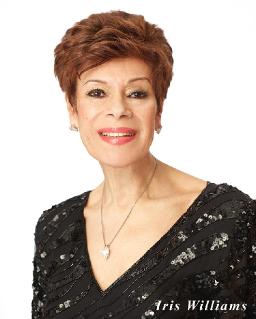 Welsh Diva Iris Williams Arrives On Los Angeles Cabaret Scene
In Her Debut Performance at Catalina Jazz Club on April 13
New York, NY – February 23, 2016 – International song stylist Iris Williams arrives on the Los Angeles cabaret scene in a one night only solo performance - her debut at Catalina's located on Hollywood's storied Sunset Boulevard.  During Ms. Williams' set, themed "I Wish You Love," she will interpret classic American standards featuring composers Gershwin, Harold Arlen, Duke Ellington, Burton Lane, and more.  Music Director Keith Droste will be on piano, with Jeff Stover on bass and Andy Fraga on drums on April 13 at 8:30pm.
In October 2015, Candace Leeds of Cabaret Scenes declared, "The stately Welsh singer, Iris Williams, made her Birdland debut …, performing to an enthusiastic sold-out house. With her low-key charm, elegant presence, and lovely, deep-throated contralto voice, she truly inhabited each of her songs. She had the audience in the palm of her hand throughout the show."
Reviewing her performance at The Metropolitan Club in 2013, Joe Regan, Jr said, "Iris Williams has lost not a bit of her voice which was championed by Stephen Holden ("…one of the most striking voices in all of cabaret.") and Rex Reed ("You owe it to yourself to see this great lady: Impeccable taste and elegant phrasing.") The vivacious and elegant chanteuse always performs with a mischievous twinkle in her eye. Rob Lester dubbed her voice 'warm brandy' and called her "The Halley's Comet of cabaret." 
Ms. Williams is a favorite of Presidents and Royalty. Her classical training, exceptional talent and rich, warm contralto impelled her beyond her beloved native Wales and helped Iris to thrive when her honest and touching rendition of "He Was Beautiful" went gold and launched her international career.
Iris says of her love of cabaret, "I am very drawn – musically, and especially lyrically - to The American Songbook.  I relish interpreting these lyrics with their compelling stories of love, sadness, happiness, and loss so that my audiences can connect on a personal level with the meaning of the lyrics behind the music.  I also enjoy keeping things fresh by exploring different interpretations at each performance."
Now based in New York, the much-loved songstress still performs frequently in Wales. Awarded the OBE (Order of the British Empire) in 2004 by Queen Elizabeth II for her musical accomplishments and her work with charity, Iris Williams has performed with Bob Hope and Rosemary Clooney, for President Gerald Ford, the British Royal Family, at The Algonquin's iconic Oak Room and NYC's landmark Birdland Jazz Club.
Catch Iris Williams at Catalina Jazz Club – 6725 Sunset Blvd, Hollywood, CA on April 13, 2016 at 8:30pm.  For reservations call 323 466 2210.                                                                  
###