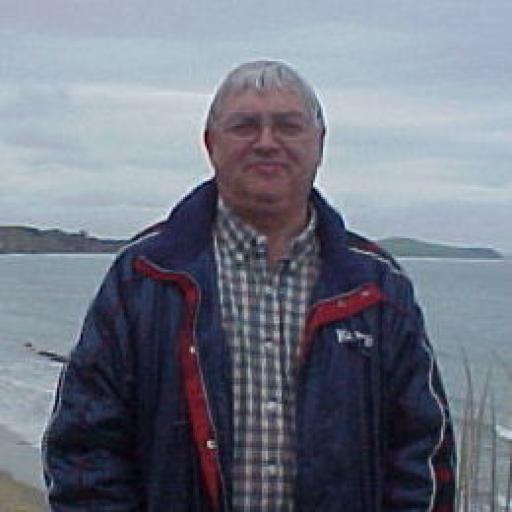 Stats
Blogs: 39
youtube videos: 3
images: 8
Flirting At Who's Funeral
Seeing new places and meeting new people has to be one of the most rewarding aspects of travel. The picture opposite combines both. The cool guy in the leather jacket and shades is author Chris Keil whom I had the pleasure of meeting while in Portland. If you are wondering, the magnificent river in the background is the Columbia which flows through the heart of Portland itself.

Chris is the author of 'Flirting at The Funeral.' The title refers to a hit song one of the main characters in the book once had. I enjoyed Chris' company so much I bought a copy even though it meant my wife would have to forgo a gift (only kidding). I really didn't know what to expect but I was determined to read it through to the end.

The thing I demand most of any work of fiction is a compelling story. Regardless of how the book is constructed that has to be the bottom line. Chris did not disappoint but 'Flirting At The Funeral' is much more than that. Characterization is also key for me. Chris has created a diverse and vibrant cast of characters. Such is their vibrancy that you feel you know or recognise them in a very personal sense. This is quite an achievement because at another level each can be seen as representative either of a section of society or of specific beliefs and philosophies. Set against the uncertainties of a world peering uncertainly into the abyss of financial collapse 'Flirting At The Funeral' becomes almost a parable of our times.

Matty James, who for me was the focal point of the novel, can appear at first glance to represent all that is superficial and facile in our society. Forever 'pursuing her star' in seeming disregard of the consequences to herself and others, she personifies the desperate desire to achieve celebrity status we witness on our television screens every week. Mammon rules and before we point a finger how many of us bought a lottery ticket this week? Yet Chris' characters refuse to be judged at a superficial level. Like all really good works of fiction uncomfortable questions are continually asked of the reader. There is one scene that epitomizes this.

Matty and her friend Howard are engaged in a conversation. They stand in the ruins of an ancient building that in a distant past had been as imposing as the modern citadel built by the super rich Dr Arno Bendt. Howard attempts to persuade Matty to leave Dr Bendt and to return to London to be with her lover Morgan. Her response is pragmatic and in one sense profound:

"I have to follow my star." She took a breath."At any rate I have to make the best of it. I have to keep flirting at the funeral, like the song says."

Flirting At the Funeral is beautifully crafted and infused with sumptuous imagery. It is a book I wish I had written.





To misquote another once famous song, "It's my blog and I'll do what I wanna, do what I wanna. . ." Which is a pretty tacky way of announcing some blatant self promotion. Well it is nearly Christmas and the book I'm attempting to promote is a reworking of Dickens classic. I promise to get back to featuring more Indie Authors in the New Year!

It's contemporary New York City and Clinton Ebenezer Scrooge III shares his thoughts on Christmas.
"Scrooge gazed out of the window. Somewhere below, the river flowed blacker than the

Styx

through the citys dark heart into the eternal depths of the poisoned oceans. But Scrooges eyes were fixed upon another river. The unceasing flow of humanity condemned as surely to follow the course of existence to its inevitable conclusion as the river was compelled to flow into the embrace of the blind and restless sea.

Christmas held out hope that the journey was not in vain. That was one of the reasons he despised it. Christmas was for the weak, for sentimental fools who had never grasped that salvation in this world was something to be wrung forcefully from lifes unwilling grip. Once the presents had been opened and the parties were over what was left apart from hangovers and a bigger overdraft? He smiled. He was above that now, had been for years. Just as detached and aloof as the gigantic reflection of himself superimposed on the vista upon which he cast such a scornful eye."
'A Christmas Carol Revisited' is a great way to enter into the Festive Spirit and it's available NOW on Amazon in Print or Kindle format.
Prefer PRINT? Prefer KINDLE? Just click on the thumbnail of choice.

CLICKHERE to listentoa brief audio excerpt.
CLICK HERE todownload an extract in pdf format.