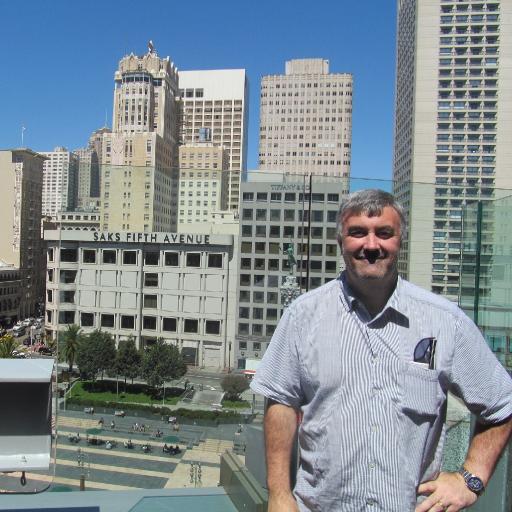 Stats
Blogs: 62
images: 31
Files: 51
Item Bundles: 9

2023-02-05
By: Ceri Shaw
Posted in: Humor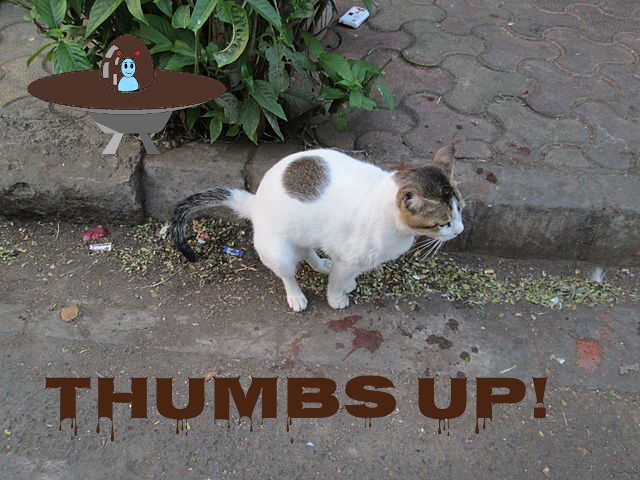 ---
Elliott Thomas was a loner.
He had for the entire sixty years of his life lived with his late elderly Mother, Norma, at their remote log cabin home in the woods near Pontsticill in South Wales.
He had few human friends with his ten year old cat 'Jonesy', (named after the cat in the horror sci-fi film 'Alien' ) being his only regular companion.
Elliott loved that cat and Jonesy loved him back.
Most evenings Elliott would put his feline friend on a lead and walk him in the 
Taf Fechan woodland for the cat to do his business.
Clearly it is not just bears that shit in the woods.
One thing was certain though Elliott was not frightened of the dark- his Mother had taught him that there were no monsters under the bed and that the same things would be still there whether or not he turned the bedside lamp on or off.
Jonesy had grown accustomed to their twice daily stroll in the pine fresh clean ozone of the Brecon Beacons National Park- once in the Morning at 8am and later each night at 9pm.
Jonesy being a cat, didn't like to defecate in his own garden but preferred to leave his faeces for someone else to step into his second hand Whiskas supermeat and share the love.
Elliott had been left comfortably off by his late parents, with his only expense being having to have his septic tank emptied once a year.
He didn't pay Council Tax as his Property straddled the border with Merthyr and Powys and he fraudulently told both sets of Councils that was paying the other one - he felt is was unfair anyway, as if he wasn't receiving any direct services from either in any event.
At the age of 60, he like most people in Merthyr had never held down a job but unlike the majority had never claimed any Government 'benefits'.
Elliott spend most of his time reading old back issues of his treasured Americana, such as the now defunct '2000 AD' and looking towards the Heavens with his telescope.
He didn't possess a television set as the thick conifer and fir trees that surrounded his camouflaged cabin wouldn't permit a terrestrial signal.
Despite it being 23 years since the title of his beloved sci-fi comic had passed it's sell-by date- Elliott didn't possess a mobile phone nor a landline.
He loved the concept of the future but didn't embrace it.
His electricity and heating came via an ancient oil generator but generally speaking Elliott would turn into bed after his evening 'catwalk' and as soon as the sun set through his solitary West facing window.
His only contact with the outside world was the cash in hand, six monthly oil delivery and once a week the postman would deliver Mail always addressed to his late Father.
He hadn't told anyone that his Father was dead and had assumed his identity and National Insurance Number as he was Elliott Thomas Junior.
Accordingly to official NHS records he was over 120 years of age.
There was a pile of letters from the local hospital inviting his deceased father to attend the 'well man clinic' which was somewhat ironic as had been dead for over 50 years, killed and buried in the woods after a single blow from a frying pan had done for him, after his Mother had accidentally killed him mistaking him for an intruder when Elliott Junior was just ten.
He had helped his Mother bury him downwind of the septic tank so as not to raise any suspicions on the rare occasion a lost rambler knocked on the cabin door.
Elliott was not just a loner- he was a Ufologist and believed that the Earth had been visited not just once by aliens but several thousand times over the last millennia believing that the purpose of the Blue Planet was as an Alien Ant Farm.
His one true friend, Mulder Rice, who had emigrated to the USA many moons ago continued to send him clippings of 'Close Encounters' with Alien visitors from his Roswell home in the Nevada desert near Area 51.
Elliott didn't believe the official USA Government's version of events from 1947 that the famous Roswell incident was in fact the remains of a weather balloon rather than the wreckage of an alien spacecraft.
He was convinced that it was all a big cover up.
Elliott was also dead jealous of Mulder's claim that he had been abducted by grey aliens and taken up in a spacecraft.
He loved reading about the British version of Roswell - the Rendlesham Forest incident in 1980 - when various US Air Force staff witnessed strange lights around their Suffolk Airbase.
Elliott longed for his own close encounter with a creature from another planet and frequently dreamed of experiencing the same.
The young Elliott had never owned a television-only his late Father's radio with a very limited signal which had ultimately indirectly brought about his Father's death.
His Mother had been in the kitchen listening to a re-run of Orson Welles' radio broadcast of War of the Worlds from 1938 and mistakenly believed her prankster husband to be a real alien and whacked him with a Teflon Saucepan across the temple.
Poor amateur astronomer, Elliott Thomas Senior , was seeing a whole universe of unknown stars before his legs buckled from under him, dropping dead to the floor like a version of tragic Merthyr boxer Johnny Owen- only 'Match(Non)Stick Man- hands closed like a fist.
Such a tragedy had a massive impact on the impressionable Elliott Thomas Junior, as he was instantly promoted to doing all the things ( bar one) that his Father had always done.
It is certain that if Elliott Junior was examined by a psychiatrist, then that would have explained his series of facial ticks and sudden aversion to fried foods.
But after the recent death of his Mother, Elliott's only companion was Jonesy- the last surviving kitten of a litter of five tabbies who had been adopted by Elliott when found abandoned like Hansel & Gretel in the woods.
He had never forgotten the sound of their mewing in Owl's Grove and often woke up in a sweat as to what their fate would have been if he hadn't taken them in that Autumn night.
Every since, Elliott always checked the area around the car park for any strays because he had heard innocently from the local Postman that it was a known 'dogging' spot.
Just like the disciples of a Judas goat, Elliott was easily led- except went it came to his body.
Elliott stared at the pile of letters but like most men of PeterPan persuasion, he didn't want to accept the inevitable in that he was aging quickly.
Nowadays, whilst waiting to urinate at his makeshift wooden toilet, he had become conscious that it was taking longer and longer for his 'engine' to start.
And once he was in midstream , he was like Magnus Magnusson on Mastermind in that he had started so he would have to finish.
Unbeknownst to Elliott, he had an enlarged prostate and it was interrupting his rite of passage.
But contrary to posthumous advice from the late comedian Bob Monkhouse,  Elliott was too proud and too scared to have the simple test.
He believed stringently that it was purely an exit and not an entry hole.
Unlike the rock band , Led Zeppelin, he didn't agree with going 'in through the out door'.
It was nearly 9pm and Jonesy the cat was rubbing his body against his master's legs - a sign he was ready to lay some cable.
Elliott grabbed his late father's Gannex raincoat, last in fashion when Harold Wilson was Labour Prime Minister in the Seventies, put Jonesy on his lead and the pair set off in the direction of Owl's Grove.
****************************** *(**
"Pass me the paste brush!" ordered PC Wolf Blass of his partner.
Constable Isaac Haynes reached onto the floor of the 'Jam Sandwich' police car and dipped the brush into the bucket of Solvite.
Holding onto the paste brush, Wolf Blass grasped the sticky bristles before dropping it on the floor next to the lighting column.
"Nice one!" He moaned, as he rubbed the excess paste onto the grey concrete upright.
He picked up the brush and pasted the Police Notice onto the lighting column next to the Red Cow Public House in Pontsticill, Merthyr Tydfil.
The headline read:
Police Notice:
Missing Hitchhiker, Woody Stock last seen in this village on Friday May 4th.
Anyone with information please ring Crimestoppers on 666.
There was a photograph of the missing hiker replete in his Hippy outfit taken from his drug arrest charge sheet from Glastonbury Festival 2022.
"666 is that the number for the Australia Police force?' Asked Haynesy the detective.
"Printer Error …I 'suspect'…but probably the reason we haven't yet had any public calls at HQ!" Replied Wolf Blass.
"Went missing on Star Wars day too!" declared Haynesy.
"Star Wars day?" Asked Wolf Blass scratching his policeman's helmet then his hat too.
"May the 4th!" Replied Haynesy.
"Huh?" Said Wolf Blass not following the reference.
"May the Force be with you? Said Haynesy quoting Obi Wan-Kenobi.
"The Force is always with us?" Queried Wolf Blass still lost in the conversation.
"Never mind….no wonder you didn't make it to detective grade!" puffed an exasperated Haynesy.
"Perhaps we should consider putting up posters when we retire as a part-time job!" suggested Wolf Blass.
"Become Bill Stickers, you mean?" queried Haynsey.
" We could call it 'Old Bill' Stickers?" He chuckled sarcastically before eating the last of his KFC mega bucket.
***********************
About two miles away in the woodland glade near Owl's Grove, Elliott was excited he could see flashing multi-coloured lights ahead and he knew instinctively that it wasn't Mr Whippy the usual ice cream van at this time of night.
Tying Jonesy's leash to a thin sapling, he approached stealthily hoping not to startle the diminutive occupants of the spacecraft, who had descended down the metal steps and gone into the woods.
As he approached he suddenly noticed an unusual smell not normally encountered in the backwoods of Powys.
Unbeknownst to him, it was the Gallifreyan version of chloroform and by the time he had worked it out he was suddenly dropping unconscious to the forest floor.
****************************** ****
"That's the last poster finished….shall we go back to the station or do you want to chance a visit to Owl's Grove  to see if that Ice Cream Van is still there!" Asked Wolf Blass.
" Do they still do alcoholic ice cream?" Asked Haynsey.
"Yes…they do Police 'special' versions with 999 flakes…!" Replied Wolf Blass also desperate for a fix.
"Owl's Grove it is then!" Hands on the wheel trembling with delirium tremens.
****************************** ***
Elliott came round from his enforced slumber and found himself strapped to a medical table.
He was experiencing 'fifty shades of grey' alien.
He glanced around the interior of the spacecraft and noticed huge transparent glass cylinders around the perimeter containing many specimens of animal species all floating in a clear liquid.
Suddenly, his nose detected a familiar pungent perfume-like aroma.
Petunia Oill or Junkie Juice to give it its colloquial name.
He turned his head to his right and could see that there was another human male wearing a dirty yellow bandana, a CND tee-shirt and faded blue denim jeans.
He looked out of it - but he gave the impression from his outfit that he was always out of it.
Suddenly, a metallic door slid open and three grey aliens with huge saucer-shaped black eyes and three elongated thumb-like fingers entered the room.
The adjacent Hippy suddenly came alive.
"Not again!" He screamed at the diminutive creatures.
Elliott suddenly began to regret his lifelong ambition to be abducted.
"The name's Elliott Thomas !" Said the nervous captive trying his best to extend a hand of friendship from Earth to the rest of the Universe from his restrained position.
One of the Aliens ticked off a sheet of paper bizarrely marked NHS with his middle finger.
"ET …I would phone Home if I was you!" Warned the Hippie.
"I don't have a landline or a mobile !" Replied Elliott.
Suddenly, the table he was lying down on parted and his legs were spread in opposite directions as his lower body was raised.
He could feel his lower garments being removed telepathically and no sooner than they were at half mast then the middle finger of the lead alien began to glow and light up.
The table then turned 45 degrees, so Elliott was now facing the hippie and the smell of Petunia Oil mixed with Body Odour became overwhelming.
The glowing alien thumb like finger then entered Elliott's rectum and began to burn all as it went higher and higher into the body cavity.
All Elliott could manage to say was:
"Does this mean we're engaged?
The Alien scribbled something onto the sheet of headed paper before a computer in the corner of the room went into overdrive with more flashing bulbs than a celebrity on a Hollywood red carpet.
"Be Good Elliott…your prostate is fine…but you need to drop 35 pounds…you're fat!" declared the lead Alien whose white name badge showed he was called Woo.
"Doctor Woo from Gallifrey?" queried Elliott as the straps began to undo untouched by any hand -human nor alien.
"Og ot eerf er'uoY!" Said Woo as Elliott was propelled slowly backwards towards the metal steps.
Elliott had never really reversed himself before, as the Time Lord disappeared from sight as he involuntarily backed out of the spacecraft.
As he reached the sapling still holding Jonesy the cat captive, he was astonished that time seemed to go in reverse.
Jonesy was even more in shock than his human master, especially as the shit he had just laid a few Earth minutes earlier had shot back up his furry feline arse.
The pair then moonwalked backwards like Paedo Pan of Pop, Michael Jackson being led to his cabin by Bubbles the Chimpanzee for their Honeymoon night.
The Spacecraft then simply took off at high speed into the night sky heading in the direction of Exoplanet, Proxima Centauri b.
A few minutes after, the cops arrived at the copse only to be disappointed that the ice cream was no longer in situ.
They were surprised to see however a cat taking its owner for a backward walk on a leash in the woods.
The pair decided that such an unusual event was worthy of further investigation- as they only really walked backwards after a heavy session on the beer at the Merthyr Rugby Club.
As discreetly as two 25 stone policemen could be, the pair followed paw patrol by car until they were forced to park up and follow breathlessly on foot.
Jonesy knew the way back to the log cabin backwards - which was good really - as to the untrained human eye he was in fact leading his human master back to his log cabin home.
***********************
At the Queen Camilla Hospital in Merthyr Tydfil, the Computer in the Proctology Department run by Artifecal Intelligence (AI) burst into life…printing a series of 'semi- colons' and colons on the NHS pages marked Elliott Thomas Senior.
Prostate check complete.
Enlarged but not cancerous it concluded.
The report was torn off and then filed by a Filipino Nurse under T.
Jeremy Hunt's  much lauded reduction in NHS waiting times using  
private 'illegal aliens' had worked to the disappointment of small craft watcher Nigel Farage.
***********************
Outside the log cabin the pair of detectives lay in the undergrowth eating the last remnants of their sirloin sandwiches.
They were on stakeout.
"Right…do you want to be good or bad cop this time?" Asked Wolf Blass.
The pair made their way to the cabin door and rapped on the wood.
Inside the cabin, the time warp had rectified itself and Elliott was now moving forward    once again.
As he opened the door, Jonesy slipped outside.
He was desperate to offload his recycled log having been trapped in the environment of the non-log cabin.
It didn't possess a cat flap but his furry arse did.
He was so desperate to go he could only reach the septic tank area before evacuating his bowels.
"Can I help you Officers?" asked Elliott- face ticking nervously like he held a guilty secret.
"Have you seen this man recently?" Asked Wolf Blass holding up a sticky paper poster.
" Yes…that's Colonel Saunders!" replied Elliott innocently.
Haynsey tugged at the front of the KFC wrapper that had become stuck to the front of the Missing Person poster.
"Sorry…not him…HIM …Woody Stock !" Wolf Blass said apologetically holding up the photograph of the Hippie.
Unbeknown to Elliott everything that had happened to him on the flying saucer had been deleted from his memory banks.
"No…!" denied Elliott believing that statement to be true.
" If you can remember Woody Stock you weren't REALLY there!' Quipped Elliott half recalling the strange alien hippy encounter.
Haynsey's attention was now drawn to where Jonesy was frantically digging trying to cover his shit in his own back yard.
"He was last seen hitchhiking in the nearby village of Pontsticill!" continued the unrelenting Bad Cop, instinctively smelling a deception and second handed petunia oil.
"Sorry …but I don't drive or own a car!" replied Elliott.
"Are you trying to point the finger at me?" he continued.
Haynsey then pulled his partner's shoulder and turned him in the direction of the cat and the septic tank area.
Poking through the mud was a bony male thumb.
Boz