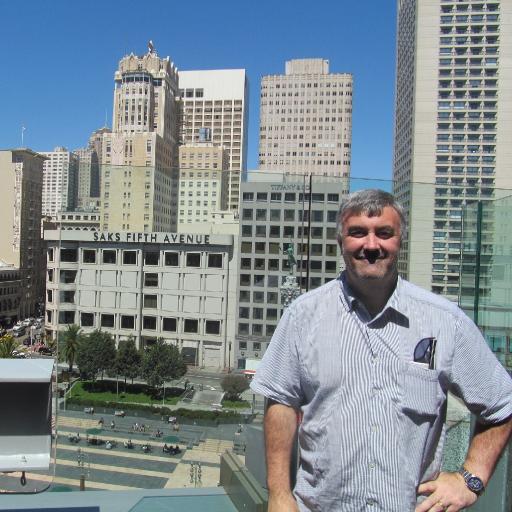 Stats
Blogs: 62
images: 31
Files: 51
Item Bundles: 9

2023-01-28
By: Ceri Shaw
Posted in: Humor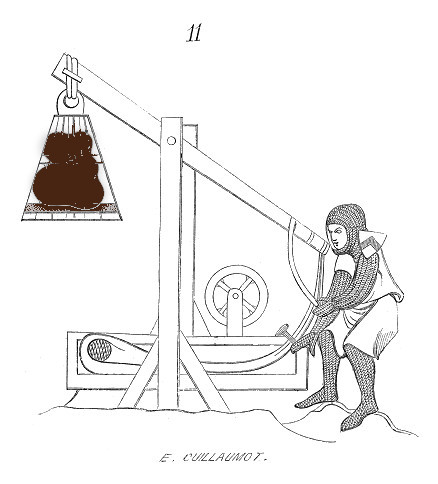 ---
"Oh Harry.. you are so gullible!" Protested his Wife, Meghan lying alongside him in the purple Heather of the Balmoral Estate.
" I'm not meant to be a gull ….I am meant to be a chicken!" His Former Highness snapped back.
The two were dressed in blue and white bird outfits that Meghan had borrowed from a Hollywood backdrop of the Gene Wilder film 'Stir Crazy'.
"Let me have a look at that invitation again!" she demanded.
He handed her the expensive card with its emboldened heading.
" It's not the RSPB ….it's RSVP which means respondez s'il vous plait - you idiot-!" Meghan complained.
" Well it does say it is a surprise party for Dada…and that it is Fancy Dress too!" Harry replied.
"Well it WILL be a surprise when you and I turn up …I mean they had to invite us but they don't REALLY want us there, after your revelations in your book Spare now do they?" Said Meghan.
"Yes…it is almost as if we have become the 'black sheep' of the Royal family!" Said Harry sarcastically.
"Fuck Off Ginger!" came the Princess-like reply.
"Look it says here that we are to come on foot - use the tradesman's entrance- the one Sammy Davis Junior had to use - to prevent any unnecessary press intrusion for a the event-low key after the expensive Coronation in May …it is the correct date is it?" She continued with the attitude of a menopausal woman with haemorrhoids.
"Definitely August 12th !" Replied Harry …."I checked that bit….it seems to ring a bell for some strange reason but I can't remember why!" 
"This bloody outfit is too hot to wear!" Complained Meghan.
" What are you moaning about now? I thought you being an actress would love to dress up….in fact it 'Suits' you!" Said Harry.
The Medusa-like stare was enough, as she began to strip down.
"What's this?" She said seeing the sun reflect off a piece of metal in amidst the Erica.
"Careful …it could be a land mine that my late Mother was always 'banging on' about I witnessed a few of them I.E.D devices when I was hero in Afghanistan…have I told you about the time I killed 25 Taliban?" asked Harry.
"Me and the rest of the World …ad nauseam!" Grunted Meghan.
Harry crawled forward like a commando and began to remove the top layer of the Heather from around the metal.
"The closest you ever came was a Telly Ban from the BBC for bring 'The Firm' into disrepute!" Replied Harry.
"It's okay…it is only part of a stash my late Grandmother's Sister, Margaret kept hidden around here…look it is a full bottle of a sixty year old whiskey….!" Said a delighted Harry…
"Well we are in Glen Fiddich after all!" quipped the former actress.
" Oh you are Nut Meg!" Said Harry.
" You too Ginger…you too!"
***************************
The golden ceremonial coach pulled up on the gravel driveway of Balmoral Castle.
Inside was King Charles III , Camilla, Duchess of Rothmans and William- the self proclaimed Prince of Wales.
"Do you mind…there are three of us in this carriage!" protested William.
His Father having vaguely heard a similar phrase before somewhere, stopped canoodling with his former mistress and now Wife.
Dropping the King Charles Spaniels' ears in the process.
"I thought this was meant to be a low key affair a surprise party for you away from the constant hounding of the press!" queried William looking around at the journalists and their motors parked in the grounds.
As the footman opened the day from the outside, William could make out the gargantuan shape of former Rotherham Observer journalist, Jeremy Clarkson and Former Daily Mirror Editor, Piers Morgan chatting outside the Aberdeenshire Country Pile.
" What are THEY doing here?" asked William.
"It's not really a surprise party….it is a way of luring your brother Harry and his ghastly bride back to Britain to sort him out once and for all…you know from his Las Vegas days that he can never resist a freebie party!" Replied his alleged Father.
"After all it is in his Hewitt blood!"
"Why is the former BBC journalist Martin Bashir here too?" asked William.
"Are you trying to make a statement?"
Outside, Clarkson now the owner of a Cotswold Farm and Stores was talking to the shining star of GB News.
"Haven't seen you on TV much lately?" asked Clarkson.
" I was headhunted by Rupert Murdoch for his new right wing Channel GB News!" Replied Piers.
" Have you watched it?" 
"No…terrestrial television has had its day….I myself am still in the 'Prime ' of my career!" Boasted the former Presenter resplendent in his Top Gear.
"If there is one thing that I love most, since I became a Class Traitor, its the advent of the Glorious Twelfth and the start of the Grouse shooting season!"  he said lifting his 12 bore shotgun onto his tweed jacketed shoulder, nearly knocking his undersized deer stalker hat off his ginormous cow head.
"What time IS lunch?" continued Clarkson.
"I know from experience you get punchy if you haven't been fed on cheese and meat platters, so I will hack into the Chef's mobile phone and find out…after all I wouldn't your modern day Grand Tour to be spoilt!" Replied Piers.
"When do they expect you-know-who to turn up?" asked Clarkson.
"Well the fake invitation said to be hear before 12 Noon but you know those actresses  they like to make a grand entrance and steal the limelight!" Replied Piers.
"Where did you get the personalised barbour jacket from ?" Asked Jeremy noticing the letter MORON written on the back.
"The Head Gamekeeper gave it to me- apparently the late Duke of Edinburgh used to keep this spare in case I ever showed up….I didn't receive a gong off him during his lifetime …..I was hoping to be named as Piers of the Realm …but even so I deeply honoured!" Replied Piers.
Clarkson sniggered knowing he had one up on the know-it-all former GMTV presenter.
The shooting party headed for the stables heated by a concessionary cold weather payment from Chancellor, Nadia Zahawi.
*********************
"Oh Mellors, Mellors take me!" Cried Meghan orgasimically , as she stood upright against a tree being ravaged by her husband.
" Are you fantasising again about Tory MP David Mellor?" Asked Harry.
" No …it is a scene from my new big budget movie Lady Chatterley's Ginger and just like me …coming soon to Netflix!" She groaned.
" Time for a third one, as we already have a boy called Archie and a girl called Lilibet it would be nice to have a mixed one and call it after your Uncle Edward!" Meghan continued breathlessly.
"There is no greater feeling than being rutted by a stag in front of a highland herd of deer- take me …my Monarch of the Glen!' she continued lustily.
**********************
"My heat-seeking device has located them Sir" said the Chief Gamekeeper, Clay Widgeon.
"They are at the bottom of the Glen, near where your late Sister-in - Law Margaret keep her secret stash of booze!"
"Can you narrow it down a bit?" Asked the new Bonnie Prince Charlie.
"Near the area where we raise the Capercaillie flock !" continued Widgeon
"Well done that man….you deserve a reward and I promise that the first £1.00 coin minted with my face on it will be yours!" replied the King.
"Gee thanks Guvnor' said Clay doffing his cap to the Regent.
"Do I take the high road and you take the low road?" asked Charlie innocently.
At that point Clay was considering regicide but then thought against it.
"C'mon lads and bring that trebuchet!" 
*********************
"Bloody minge!" complained Meghan.
"How long have you been in Scotland now and still don't understand the vernacular….these flies are called midges not minges!" Replied Dirty Harry.
"Not the flies….what do they call it at the Palace now ….front bottom….the 
Lady Di Tunnel?" Asked Meghan.
"Ooh you can be so cutting at times Meg…that was my mother…the queen of hearts you were referring to…..besides my Father used to call it the Nicholas Witchell!"
"So can you that frostbitten knob of yours has caused me more damage to the Windsors than the Netflix series 'the Crown!" Replied the Throne Wrecker.
Their conversation was suddenly interrupted as the August Sun went dark.
In a split second, Harry puzzled if there was a solar eclipse but as the dark cloud landed with a splat.
"Let them eat kak!" Declared Camilla as the Trebuchet full of Highland Cow manure landed on the recently copulating former Royal Couple become the Duke & Dookies of Sussex.
"Bullseye- !" Declared Fi Calmatter, the new Groom of the Stool, to the HRH and the gathered cabal of former muckrakers.
"I hate that woman on a cellular level !" Declared Piers…"not just because she opted for Oprah over me but because I couldn't hack her phone!"
"This is the part I have been dreaming about -parading the new Wallis-Simpson through the streets of Aberdeen naked covered in excrement!" Replied Clarkson.
Dripping in slurry and smelling worse than Gary Lineker's 1990 World Cup caught shorts, Meghan was fuming.
With steam coming out of her bejewelled ears she wasn't the only one going 'spare'.
A new chapter in the Meghan Markle debacle.
As King Charles III muttered from his elevated position.
'Suits' you Luv!"