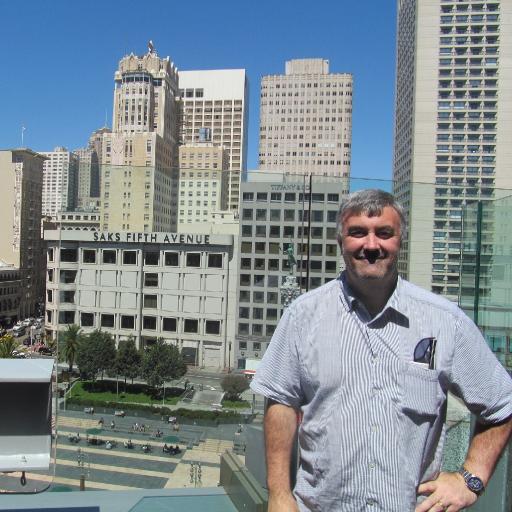 Stats
Blogs: 62
images: 31
Files: 51
Item Bundles: 9
Meat & Two Veg by Philip Evans

2020-07-07
By: Philip evans
Posted in: Humor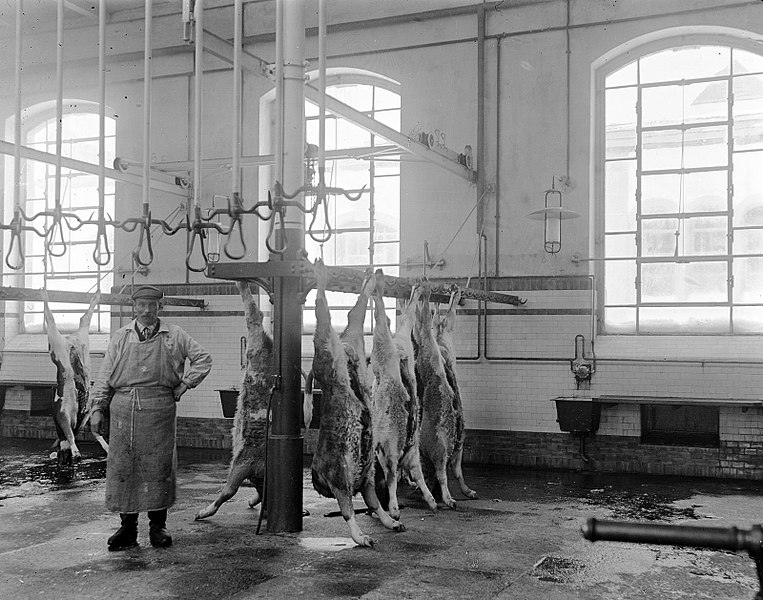 Animal Rights activist A.L.F. Egan lay completely still in the long grass, high above the Welsh Valley of Cwm Twp.
He motioned to his 15- year old accomplice, 'Popeye' Doyle, to lie still until the factory searchlight had passed overhead.
Once it had done so, the pair all dressed in black and camouflage gear used the wire cutters to snip the perimeter fence.
In the distance was a grey metallic building called Abbot's Trois, owned according to Companies House by a French Company based in the Tax Haven of Jersey, called Vaches Mort R-US.
A.L.F. & Popeye didn't call it Abbot's Trois.
To them it was Cowschwitz.
A place where animals were taken to be slaughtered.
Both A.L.F. and 'Popeye' were committed vegetarians – A.L.F. more so than because he had been caught and imprisoned for his strong belief that 'Meat was Murder'.
As a 3- year old child, he had continually shouted this phrase from his perch in the front of supermarket trolley, innocently mistaking Morrisons for the Smith's Morrissey.
He was banned for life.
That was nearly 40 years ago now, and poor A.L.F. hadn't had the more auspicious starts to life, as his Mother had given birth to him on the Greenham Common, whilst protesting at the US Airforce Base in Berkshire in the 1980's.
His Mother only noticed when others around her pointed out that she had a baby swinging from between her legs by an umbilical cord, such was the cacophony of noise at the protests when the jets armed with nuclear missiles took off.
Having a fanny the size of Cheddar Gorge didn't help his Mother Gaia either, but it certainly helped  A.L.F. come into the World, as didn't have a difficult birth in that F W Woolworth impromptu water birthing pool surrounded by New Age whale music.    
Little A.L.F. never knew his Father, his Mother had always told him that just like Mary in the Bible it had been an immaculate conception.
He was named A.L.F. after the letters on the side of a truck that delivered food to the camp.
The young A.L.F. was raised on a diet of legumes, peas, beans and lentils- so when he was found to be listless and lethargic and taken to the Doctor by a concerned Social Worker visiting Tepee Valley in Carmarthenshire – he was diagnosed as having a high pulse rate.
His Mother was told to feed him red meat to raise the number of red blood cells in the youngster's body.
The Doctor was told in no uncertain terms where he could put his cold stethoscope by the indoctrinated child. 
A.L.F himself never considered the decision not to eat meat during his lifetime to be a missed steak.
He chose to ignore science when it was claimed that plants screamed when being ripped from the ground.
Nature provided a bounty of seasonal treats for the wayfarers of the Carmarthen Tent Village.
He always enjoyed a 'Hippy Birthday' with presents including blackberries freshly picked from the hedgerows of the West Walian Countryside.
Gathering nuts in May was always a favoured childhood memory, as was hunting in competition for truffles with his fellow Earth dwellers- the pigs in the dirt.
A.L.F loved the Spring, Summer and Autumn months but hated the cold Wintertime.
Most of the fellow travellers at the commune used to commit minor offences at that time to spend a little time in jail to obtain a warm cell and free hot food from the 'Man'.
A.L.F. had always been told that the Capitalist system was like a vampire sucking the blood out of its victim- the working man.
That excuse for not working for over two decades, was now framed and on display for all to see in the Carmarthen Job Centre.
A.L.F. was very proud of it – even if he couldn't read what it said.
He just liked to see the letters A.L.F. up on the wall, meaning that he had left his mark on the Universe, whilst signing the same three letters for his giro cheques.
Popeye on the other hand was much younger than A.L.F.
He should have still been in school if his Local Education Appeal Panel hadn't barred him- due to his intense love of fire.
It was not like pyromania was a crime now was it?
Born and raised around a campfire, it always transfixed him.
Just like a modern- day Prometheus, Popeye believed that fire was there to be stolen from the Gods and used against 'The Man' himself. 
It cleansed.
If there was one thing 'Popeye' loved it was burning a holiday home in West Wales.
He had always assumed he was called 'Popeye' because of his love of spinach, but in reality, it was because he had bulging eyes like US actor Steve Buscemi, due to an overactive thyroid gland.
He had never broken into a meat processing plant before so it would be a real 'eye-opener' for him.
'Popeye' was so excited- as the Adult World opening up to him was completely new and unexplored.
He trusted A.L.F. like the Father he too had never known.
Once through the wire, A.L.F. had timed it so that the pair had two minutes to cross the rear compound courtyard.
There were obviously no guard dogs on patrol- despite the sign stating otherwise.
What guard dog could work all day next to the tantalising smell of meat without attempting to run off with a string of intestinal cow sausages?
There was also a warning sign for CCT cameras, but A.L.F. was an expert in dealing with those.
After all, he had spray painted more 'Honky' speed cameras black than the Black Lives Matters protestors.
Honky -not because of the racist term for white people- but honky after the actions of fellow drivers that sounded their horn and flashed their pale headlights to warn other road users of their location.
The silent pair of animal rights ninjas reached the side of the illuminated building.
A.L.F. looked at his wristwatch-his only concession to the 21 st  Century- and waited patiently for the big hand to meet the little hand- he knew this to be 12 O'Clock.
Very soon, both he and his pyromaniac friend would be 'burning the midnight oil' together.
He had carried out reconnaissance over two nights and had noted that at precisely that time the lone security guard left the near side fire exit and walked around the left- hand side of the building to have a sly cigarette.
Obviously, working in a meat factory he could not contaminate the carcasses with tobacco smoke, otherwise he would be for the 'chop' too.
The pair would have to be quick but they would 'nip in', set the fire and leave the way they had entered.
With balaclava masks over their faces- no-one would be any wiser on their identities- besides given the coronavirus pandemic there were too many masked people around to pin-point them.
In -out, no trace left behind- just like their biological Father's had done all those years ago.
The Vegan apple doesn't fall far from the tree.
Seen but not 'herd' if you like.
---
Security Guard Peta Plump had eaten his remaining tuna, egg and pickle sandwiches and it was now time for his first fag break of the evening.
He would save his remaining bacon sandwiches for 3.00am when he got more peckish.
He had been warned not to smoke or fart inside the factory because it was both a fire risk and a health hazard to the workforce.
Imagine being told that the smell of your arse was more pungent than dead cattle?
He ambled around the side of the building taking long pulls on his cigarette as if in a state of nicotine ecstasy.
But it was not just the putrid stink of cigarettes that was present.
That other smell of death hung around the place and could not be removed from clothing.
It permeated everything.
His uniform, his vest and his hat too.
It was so bad that he was banned from visiting his elderly Mother at the local Nursing Home, the Gran-Yr-Afon- in case he started a riot. 
God his job was boring.
Staring at screens all night and doing word-searches in the low lighting for 8 hours.
Surrounded by fridges containing animal carcasses.
He was awful worried having watched the film Poltergeist a few days ago, if such a thing as an animal ghost existed.
He had heard of the Scottish horse water-spirit called the Kelpie but hoped there was no cow equivalent.
As he looked up into the clear black valley sky above Cwm Twp, he wondered how many thousands of cattle had died at the Plant and figured that with the law of averages that it was only a matter of time before an 'Ermintrude spectre called' and put the shits up him.
He wasn't normally the nervous type but he had his suspicions that something odd was going on in the last eight months he had worked the security.
 He couldn't figure what it was but things had changed just before the New Tory Government had come to power.
---
Inside the factory, A.L.F. and Popeye looked around them in the half-light.
They had the petrol cans with them a series of long shoe laces as a fuse and a lighter each.
Popeye became even more of a Popeye, as he stared at the topless former Page 3 Model 'Bappy' aged 21 on the Calendar in the Security Guard Office.
She was scantily dressed standing next to some livestock with a cattle prod looking suggestively.
"Cor… look at her she is 'stunning'!" said Popeye.
"Obviously-all I can see is a Murderess!" replied A.L.F.
"I wonder if there is any more below?" said the young teenager hormones raging.
Popeye tried to leaf through the calendar but couldn't unstick the pages for some strange reason.
It was a long night for Peta.
A.L.F. now entered the office area but was not distracted by the soft porn but more interested in the number of invoices sticking out of an order book on the desk of the Managing Director.
They all bore the heading Max Bygraves- 'I want to sell you a Tory'.
A.L.F.'s interest was piqued.
He couldn't read the words but something far out in the Universe was telling him this was important.
He had heard of journalists winning Pulitzer Prizes- although unsung hero Security Guard Peta probably deserved a different kind of one- and slipped the book into his camouflaged trouser pocket.
The sound of the security guard farting outside, shook the pair back to their original purpose.
The bastard must have been done to his last cigarette instead of the usual two, smoked alternately through both hands like an Argentinian Soccer Manager.
As Peta closed the Fire Exit Door loudly, the pair of trespassing burglars needed to find somewhere to hide and quickly too.
A.L.F. grabbed the security guard' torch as an impromptu weapon.
Popeye, just grabbed a sandwich from the open lunch box and raced to the door.
Look around for somewhere to hide the pair had no option but to dive into the freezer section.
As he ushered Popeye inside, A.L.F. quickly placed the torch on the floor to hold the door slightly ajar.  
He knew from experience.  if they were to be locked inside such a sub-zero facility then it could be fatal.
---
Peta ambled back to his office with nicotine level partly restored.

He looked down at his desk and was surprised to notice that one of his sandwiches was missing.
Strange, he thought I don't remember eating that.
There was no-one in the building at night, so it was a little bit of a mystery.
He looked under the desk for signs of crumbs in case a Herculean Mouse had managed to lift it from the lunch box, across the desk and onto the floor.
Peta was known locally for not being the sharpest tool in the box but now he was also a sandwich short of a picnic.
Perhaps he was losing on himself.
He looked around the rest of the desk to see if anything else was missing.
His torch had gone too.
Peta began to get nervous.
What if it was an animal Poltergeist?
His mind started to play tricks on him in the dark.
A cold shiver ran down his spine.
He felt like a draught of cold air was coming from somewhere.
He looked across at his only companion for the night, the Page 3 model Calendar hanging on the wall- even Bappy looked more pert than normal.
On that evidence, there was definitely a nip in the air.
His mind told him to follow the cold air to its source.
Perhaps he had not closed the Fire Exit door properly behind him?
He walked to the door to check, keys jangling as he went.
---
Inside the freezer compartment, both A.L.F. and Popeye were starting to get cold.
The area had white walls and in the centre were four racks of carcasses hanging upside down on sharp metal meat hooks from the ceiling.
It was the ideal hiding place for a trespasser or two.
Popeye had never been in a walk-in fridge before.
He assumed Susan Boyle had one this size.
A.L.F. whispered to Popeye to stay down low.
It was so cold he could almost read those words on his mentor's breath that was left behind.
Popeye had never really had the opportunity to learn to read books.
His late Brother 'Bulger' had been his Mother's favourite- he always got the lion's share of the Alphabetti Spaghetti, but not enough sadly to stop him falling through thin ice one day three Winter's back.
The cold always reminded him of his brother.
As did the almost blue carcasses hanging in front of him.
He wondered what sort of animals they were at the cattle plant as he suddenly stopped dead in his tracks, whilst eating the very tasty sandwich he had managed to rob.
"Psst… A.L.F. have a look at this will you?" asked Popeye.
A.L.F. moved a dead cow out of the way and joined his fellow burglar further back into the freezer compartment.
"Look at this one!" said Popeye.
"It looks human to me!" the scared youth continued.
"They all do!" said A.L.F.
"But this one has a mop of blonde hair!" stuttered Popeye.
On closer examination, A.L.F. discovered that his friend was correct.
It  DID  have blonde hair and more than a passing resemblance to Boris Johnson the previous Prime Minister of the former United Kingdom.
 "Bloody Hell Popeye…..it does look like him….and he had a reputation for hiding in a fridge when things got tough!" said A.L.F. somewhat astonished at their discovery.
"Look there are more, here at the back too!" said Popeye moving along the line of fat lardy carcasses.
"I thought he was supposed to be as fit as a butcher's dog what doing those press-ups when no-one told him that his inflatable woman had been stolen from under him!" said A.L.F.
As Popeye walked through the rows of cadavers, he was shocked to see hundreds of bodies which like 'Boris' were almost human.
A.L.F. noticed that none of the carcasses had any internal organs and definitely no heart.
"They look like Tory MP's!" he said to himself.
Which is somewhat fitting as they have turned the Country into a 'Right Shambles'.
He examined the cadaver next to 'Boris' and wondered what the Hell had gone on.
Had the Russian Mafia who had contributed to Tory Party funds caught up with the Right-Wing Junta, after finally being forced to release the Russian Report into the Autumn General Election?
Who had ordered this massacre and on such a 'Grand' scale not seen since the Brighton Conference in 1984.
Was it Dominic Cullings?
He looked at the tag and noted that different cadavers had different coloured tags and extra meat additions.
He checked the Order Book for the colour coding.
The blood coloured ones had 'Red Wedge' marked on them and seemed to be all marked for delivery to the North.
They had 'best before election 2024' dates marked on them.
The ones with green tags had 'Washington, the Former Colonies, USA' stamped on them.
Particularly the ones with four more ears.
A.L.F. saw the flags and pretty colours and figured they were part of a Trans-Atlantic Trade deal in exchange for chlorinated chicken.
Post-Brexit, it would appear that the British Establishment was back to its' previous jingoistic 19 th  Century Foreign policy of 'Transporting', so called 'inferior' humans to the New World- but this for time for Trump Rallies.    
This was clear because the cadavers with the stars and stripes had a battery cavity in their 'ass' in the shape of a Democrat Donkey.
A.L.F looked at the opposite page and noted that an order had been placed by one Welsh Tory MP, Neil Hamilton for thirty 'CHADS' to be supplied to BBC studios in Greater Manchester for an audience.
It was marked under 'Cash for Question Time'
A.L.F. had a revelation – he could now see the wood from the trees.
"That explains how the Conservative Party won the last election!" he said.
" Manipulation of the Main Stream Media, Russian interference, Bots on Social Media, links with the Klan in the US of A and dead voters in the Northern Labour Heartlands….we are the only ones that know where the bodies are buried!" A.L.F. continued to the utter bemusement of his companion.
"This Client book is worth a fortune, almost as much as Epstein's- it makes it clear that the proceeds of the whole dodgy deal are being funnelled offshore to the Tax Havens in the Channel Islands ……it is the French Connection all over again Popeye…..what legitimate Company has a Frog- faced Director on its headed paper called Sir Loin?" continued A.L.F enraged by the corruption that existed at the top of Central Government.
"Imagine using the Coronavirus Pandemic as a distraction to carry out their undercovid operation?"
  "It all makes sense now- WHO would go near any meat processing plants with their reported high infection rates other than the ineffectual World Health Organisation?….they weren't ramping up the testing but ramping up the exports of cadavers….that explains why the Nightingale Hospital in London and the Millennium Stadium was empty!"   continued A.L.F. the ultimate conspiracy theorist.
Popeye was lost.
"But where did the brain cells for the zombies come from?" asked the youngster.
"You are too young to remember this politician but according to the book- they were donated to the Tory paper by one David 'Two Brains' Willetts-!" replied A.L.F looking at the photo on the inside cover of Patrons.
"So there never was a real Covid 19 Pandemic then?" asked Popeye.
"An invisible germ that came in from China- that killed only the elderly and the already ill only?" said A.L.F.
"What do you think?"
"I try not to….it hurts too much!" said the easily influenced teen.
Unfortunately, their whispering had been overheard from the Security Office.
---
Peta Plump wasn't easily scared but that film Poltergeist had spooked him.
Reading up that child actress Heather O'Rourke had died at age of 12 in mysterious circumstances had frightened him even more.
He didn't want to mess with the Spirit World.
He was concerned that he could hear mutterings coming from the Freezer Area.
This was one of the 'Forbidden Zones' in the factory.
He was warned not to go in there by the Management in case he got locked in and froze to death.
Peta Plump had the Paper Lace Song 'Billy don't be a hero'  playing inside his head.
But he was paid £7.50 an hour so he had to pretend he was one.
He listened again and thought he could hear strange whisperings coming from the area.
He peered out of his Office and could see a chink of light coming from the door and lo and behold there was his missing flashlight.
Summoning up all his courage, he walked towards the door, wheeling his office chair as back-up.
The sound had stopped.
He would place the chair in the freezer door and poke his nose in.
Nothing more then he would slam the door shut.
The hackles on the back of his neck were raised and he had goose-bumps but he wasn't sure if it was caused by fear or just cold.
He was half-expecting something out of a Stephen King book to leap at him from the dark, as he treaded in baby steps towards his torch and the freezer door.
After what seemed like an eternity, he finally reached the door.
How stupid did he feel as a grown man afraid of his own shadow?
He lifted the torch from the gap with the intention of replacing it with the with the chair, whilst he had a quick look around from the safety of the door.
Curiosity had got the cat.
As he started to open the door wider and increase 'the Shining'- he was stunned to see a frozen Blonde- Haired cadaver suddenly come sliding at him at speed.
Peta heard the words "Here's Boris!" as he was bowled over onto the floor.
Ironic really, as just before he passed out the last thing he saw was the words hurtling at him from inside the locker room was :
   'Stay Alert', "Control the Virus",  Protect the NHS!"
A.L.F. & Popeye then rushed passed the stricken guard in a state of semi-consciousness have being body checked by a frozen PM in 'Tip Top' Condition.
The Animal Rights Activists no longer wanted to burn down the factory as they had bigger fish to fry.
Popeye and A.L.F. owed it to the dead animals and composite humans to bring the French Connection to justice.
There was also the small matter of an investigative journalist 'Paul Foot n Mouth' Award to collect for their efforts and of course lots of people in high places to blackmail.