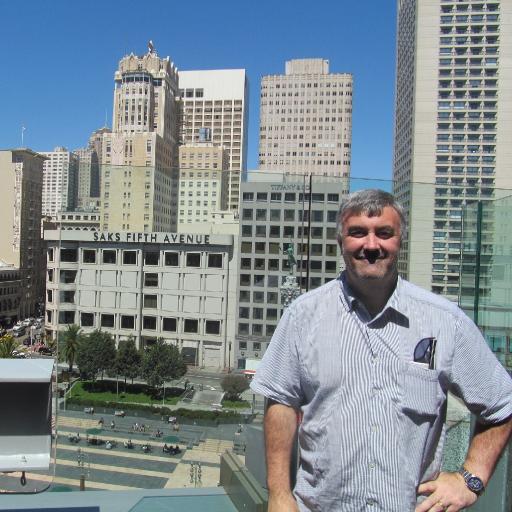 Stats
Blogs: 56
images: 31
Files: 49
Item Bundles: 9
Dot- Dott- Dash by Phil 'Boz' Evans

2020-05-09
By: Philip evans
Posted in: about

---
No one that actually knew Dorothy Dott would dispute that she was an athlete.
She was the hardest, meanest, toughest, member of the Dowlais Ladies Hockey Team from Merthyr Tydfil.
She was quick too.
She was only tiny but was the female equivalent of a pocket battleship.
The Steffi Graf Spee if you like.
She once downed the yard of ale as 'Man of the Match' in a South Wales hockey tournament in under 5 seconds.
She once pushed a full metal barrel of beer up the A4060 (T) Slip Road on her own and then drunk its entire contents herself.
There was nothing tough enough or difficult enough for her- so it was no surprise that she announced to her fellow ladies that this year that she would enter the Nos Galan Road Race which was taking place at the end of the week.
The Mountain Ash Dash, as it was known locally, consisted of a 5km run starting from the Church at Llanwynno and involved a three circuit race around the town centre of Mountain Ash ending by the statue of its founder Guto Nyth Bran.
The race had been a tradition in 'Snake Valley' since 1958, when most of the borough residents had finally learned to walk upright on two feet.
It was rumoured that after St Patrick cleared them from Ireland they had settled on masse in the Cynon Valley.
The race itself was proving popular with athletes from all over Britain and even occasionally from overseas.
Held on New Year's Eve, it had attracted famous Welsh athletes from the fields of athletics, rugby and of course football.
Even boxer Robbie Reagan had had a go – even if he did throw in the towel over the statue a lap early in round two.
Every year, there was an unannounced late 'mystery runner' who was usually throw into the mix at a late stage to create an element of interest to the Town's people of Viperville.
What Dorothy Dott didn't know was that this year the 'Mystery Runner' was no other than Paula Radcliffe- the past winner of both the London and New York Marathons.
It was highly unusual for a woman to be so named- as it was usually the exclusive preserve of male athletes.
But whilst Dorothy Dott was ignorant of the fact- her Hockey Team Mates were not- and they took great delight in placing a bet of £100.00 'per man' with Dorothy, after her boast that she would be the first female to cross the winning line this year.
Even if the organisers had insisted on evidence that she was really a woman before allowing her to enter the competition.
With the same bet with ten other team mates, she stood to lose a cool Grand- if and when Radcliffe turned up.
Dorothy Dott wasn't overly concerned about any male competition- after all last year's athlete was Welsh Prop, Adam Jones who was built more like a juggernaut than a sports car.
To make matters worse, Dorothy Dott had agreed to run in fancy dress for her chosen charity.
One of the biggest killers in Wales- Type 2 'Dai'-abetes.
Inspired partly by her name but also the release of the recent Star Wars film in 2015, she had decided to run as R2D2.
She reckoned she could fly it, as long as she didn't get a case of the 'Revenge of the Sith' – a condition she got from using scented bath salts and perfumed soaps from the 'Body Shop'.
Her nether regions would often get affected by Roddick.
Most of the local Merthyr men were wary of dating Dorothy, as most reckoned she was like Dustin Hoffman in Tootsie.
Besides, she was more of a man than most of them.
Her reputation both on and off the hockey pitch was a no-nonsense go-getter, who sent opponents packing in a bully- off.
She was a born winner and like Diego Maradona would not stop at 'gamesmanship' or even down right cheating to get up on that Winner's podium.
That's why on her Christmas List for 2015, she had asked 'Santa' for the latest 'hottest' must-have thing around.
She still lived with her elderly parents and they had failed to get the last one available in Merthyr's Argos , of the much lauded Segway people carrier.
Her Dad, David was dotty on Dotty and didn't want his 40 year old daughter to stop believing in Santa so he had arranged for one of his old factory Director workmates to create a special one-off from bits of an old washing machine and a Sinclair C5.
It was the first and only Hoover-Board.
It was ideal for Dotty to ride on and fitted perfectly beneath her Star Wars costume and was hidden out of sight.
With this contraption that had a top speed of 10mph, she was convinced that on the perfectly tarmacked roads that served Mountain Ash and the wonderful job that the Rhondda Cynon Taff Highways Authority did on keeping the highways in pristine condition, it would help her win the Mountain Ash Dash.
As she stood on the starting line next to Llanwynno Church, she noticed she was the only competitor in fancy dress.
This didn't unnerve the girl, it just spurred her on.
In a sea of male faces, she suddenly spotted that of Paula Radcliffe shaking her hands in preparation for the big race.
She didn't know why - but subliminally, just looking at her race rival made her bowels loosen.
But Dot was programmed as a serving police woman not to recognise fear.
Fear was weakness and the brainwashing instilled in Police recruits meant that she no longer had any civilian traits and like Elton John found that Sorry seemed to be the hardest word (after concrete of course that is).
The Mayor fired the starting pistol (or more accurately the AK47 semi-automatic rifle that had been handed in during the Mountain Ash gun amnesty) and the race started.
Dot's tactic was simple.
Get in front and then stay in front- that way there was no risk of tripping like Mary Decker-Slaney by a clod-hopper like Zola Budd.
She kick-started the ignition button with her big toe and she was off down passed the 'Serpentine' or Cynon Valley River as it was known to the local reptilian population.
Passing the semi-rural Viper Villas, then down passed Python Plaza and onto Cobra Crescent, Dot sailed on effortlessly.
The other athletes including celebrity Bradley Walsh on the chase after her.
Most people in the crowd assumed that the little droid was just the pace setter but Dorothy had heard that nice guys finish last and despite her masculine appearance under that fancy dress costume- she was no nice guy.
Welsh athletes, Iwan Thomas and Jamie Baulch were starting to be left behind by the speed on the 'Millenium Falcon' and only Dame Tanni Grey-Thompson seemed to be gaining on the race leader due to the slope.
Despite the cold New Year's Eve weather, Dot suddenly realised that her feet were warmer than normal.
She had modified her Nike trainers by cutting out the front part to air her athlete's foot (from the years of yomping on the police parade ground) but even with her own attempts at ventilation something felt wrong.
As she rattled and snaked her way around Mount, she suddenly realised that she had left the trailing pack for dead.
She didn't want to make it too obvious that she was using more than self-propulsion and was even beginning to lap some of the stragglers.
She gave Welsh Prop Adam Jones a wide berth- she didn't want to catch his trademark trailing rock star hair in her wheels or it would be fatal for her Hoover-board.
As she whizzed (like Stephen Hawking on amphetamine) passed the second placed local runner Tony Pandy, he began to smell a rat or more precisely burning toenail polish fumes.
R2D2 never moved THAT quickly in the film.
He had a 'new hope' – he would get that cheating bastard disqualified.
He didn't like Star Wars or Z-Cars for that matter.
Only one more circuit of the 'Welsh Monaco' and Dorothy could take her crown and bet money from her friends.
She would take great delight in telling her Dowlais Ladies Hockey Teammates to 'Puck Off'.
Having the prestige of winning the 'Nos Galan' within the Police Force would also 'fast track' her for promotion to Inspector providing, she could get rid of the proof of her cheating.
The best way she had found over the years, to consign something to the Legal equivalent of Room 101, was to send it to the Crown Prosecution Service labelled ' Evidence'.
Or present it to a Judge as part of an International War Crimes Enquiry.
Her feet were burning worse than that time she caught a multiple verruca from the former Gwaunfarren Baths.
The military voice in her head told her 'no pain no gain' so she tried to put up with the searing heat that Dorothy's own 'Tootsies' were experiencing.
She looked over her left shoulder and could see that despite her being 'turbo charged' the Marathon Women' was gaining on her.
Radcliffe had got into her stride and had paced herself perfectly.
Banking as she came around the corner, passed the local Delhi-catessen or branch of Barclays, as it was known locally, Dorothy realised that her contraption was actually slowing down but what wasn't apparent under that Droid costume was that the thermal shut- off switch on the board just hadn't shut off.
Her feet were in fact on fire, like she was standing on the bridge of the Sir Galahad ship during the Falklands War.
Her toes were alight and of their own volition starting sending Morse code signals to Dorothy.
Dot- Dot- Dash- Save our Soles.
The stench of burning pig flesh was following Dorothy, and in her slipstream some of the rugby lads raised on a diet of early Sunday Morning bacon sandwiches, began to speed up like extras from the Waking Dead, as she 'hot-footed' it passed them.
With every step recorded on her Apple Fit watch, Dorothy could tell Radcliffe was closing on her.
She had come this far and it would be a shame if her burnt offerings of sacrificing her pedicure and expensive trainers didn't produce a win backed by Mount Olympus, as she passed the Aberdare Camera Shop.
Surely, the Greek Goddess of Victory- Nike- would smile down on her.
She could see the finishing tape near the statue of Guto on Henry Street.
A little further please she pleaded silently to the Aegean Pantheon.
Suddenly, a flame shot out from under the legs of R2D2, burning the remaining fabric away so that the entire crowd could see the extent of the cheating by Dorothy.
The Hoover-board trundled to a halt, as she past a fat former Swansea City player still running the first lap.
She was less than two feet from the winning line, even if she didn't have two feet left to complete the race.
She screamed in agony, as Radcliffe dipped for the line and pipped Dorothy for first place.
She then proceeded to put out the fire by urinating like a shire horse on the remains of Dorothy's trainers.
" Is she taking the piss or what?" said Dorothy's best mate, Elaine Peter-Alan.
" It's more like Nos Gallon!" said another Ruth Bidmead- Cook , as the athlete in true camel style took ages to empty her bladder.
Dorothy's dream, trainers, and bank balance were in tatters.
She had lost her personal Star War.
Dot Dot's Dash was over and out.