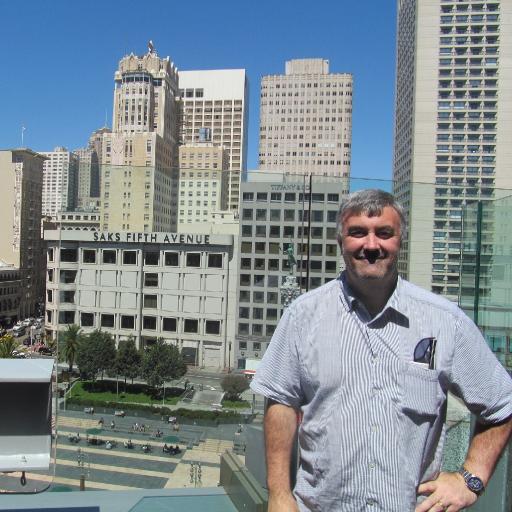 Stats
Blogs: 62
images: 31
Files: 51
Item Bundles: 9

2019-03-09
By: Philip evans
Posted in: Humor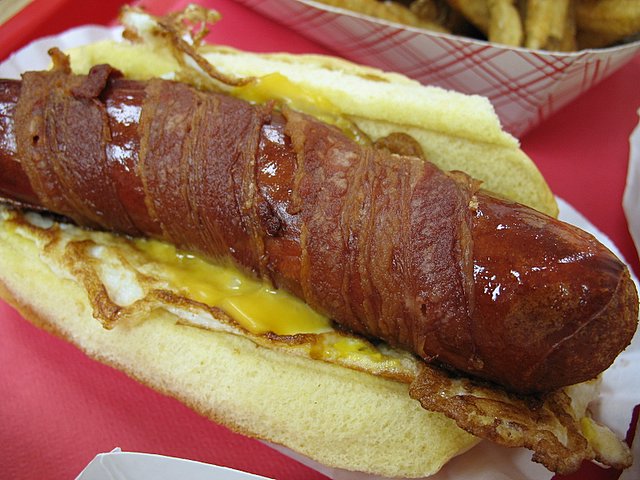 ---
" Hot Dog Sir?" asked the pimply faced burger vendor.
Council official Job Swurth didn't look happy...but then again he never did.
" What the Hell are you doing?" he moaned at the bemused van owner, Rann Cydd.
" Selling burgers from a lay-by...everyone does it in Wales!" he laughed merrily.
" But this is the Galon Uchaf acceleration lane to get on the A465 (T) Heads of the Valleys Road!" barked Job shaking his head.
" That's what's clever about my pitch....everyone has to stop!" said Rann.
" It's all about location...location...location!" he said boastfully.
" What about highway safety?" asked Job astounded by the ignorance of the offender.
" What on the Heads of the Valley....your having a laugh!" countered the Cydd.
Feeling he had lost that argument Job pursued another line of questioning.
" So where's your hawker's licence?" asked the Environmental Health Officer.
" Don't sell hawks....only fresh meat....do you a nice Hedgehog sandwich...fresh too!" said Rann pointing to a red spot on the road surface.
" You not telling me you sell road kill to passing tourists too?" said Job feeling he would be outwitted on flawed logic on each argument.
" Have to be quick mind ....they soon sell out....but not as quick as my assistant 'Frogger' over there!" said Rann.
Job looked across the road to see a fourteen year old school kid standing on the centre white line as two huge HGV lorries thundered passed him in opposite directions.
The child seized his opportunity and sprinted through the traffic back to the van.
" Got him!" he said holding up by the tail the remains of someone's pet cat.
" You can't sell that?" ordered Job.
" Why not...your Environmental Health Department keeps encouraging me to recycle...I'm just putting it back in the food chain!" Rann exclaimed.
" Besides you'd only fine me if my black bin lid was open a fraction!" he continued moaning back at the official.
" The Welsh Assembly always complain about the amount of 'Fast Food' served in Merthyr....I only serve 'slow food' Rann ranted.
" I want to speak to you about that too...we've had a complaint from A.L.F that your home address in First Avenue Galon Uchaf is being used as a PO BOX for business!" said Job.
" Apparently, you are advertising as Rann Cydd's Swiss Pet Rescue Sanctuary on your web page!" said Job.
" So...that's where I get all my ideas on the interweb...what's wrong with that?" asked Rann indignantly.
" Your telling people that you run a Swiss style euthanasia clinic for pets...please send your pet in a sealed box with no holes and a £100.00 and you can save time and money on vet's bills!" said the Health Inspector.
" And your point is?" asked the last remaining roadside Little Chef frying some meat in onions.
" Don't tell me...you cook them too?" asked the inspector.
" I'm beginning to smell a rat!"
" No....interrupted Frogger....that is definitely a field mouse...when you've worked these roads for as long as I have you get to know the difference!"
" Rats....tend to make it to the centre line while your mice only get as far as the hard shoulder!" he said expertly.
As he did so, a local bus driver, threw his £1.00 at Rann , grabbed his bun and pulled out in front of an oncoming Lorry.
The lorry driver stood on his metal on metal brakes and narrowly avoided another crash.
The European Driver from Riga, after 24 hours driving non-stop in his truck with no tachograph, stopped hard.
Not to miss the bus...he didn't want to miss the burger van.
" Alsatian burger?" Rann said to the Non- English speaker.
The driver shook his head pointing at the sesame bun instead.
" He must be DOG tired...he said taking his £2.50 and throwing him a bun with the back legs of a field mouse sticking out.
The Council Inspector was astonished in the space of ten minutes the van had taken £50.00 in cash....all destined for the black market economy.
" You're on to a good thing here!" said the Inspector raging .
Parked next to the van on the embankment was a 2011 black four by four Land Cruiser.
" Is that yours too?" asked Job.
" Yeah...I've got three like it at home...of course I don't drive to sign on in THAT...I use my little X reg corsa for that!" said Rann.
" Don't you think fleecing the Country is immoral?" asked Job expecting some sign of remorse.
" F*** Off.... I take all the wool off the sheep...besides do you think the MP's care....who paid for Prince William's wedding...well it wasn't me....anyway those German bastards found a lower tender for the Wedding Catering from Poland....!" replied Rann.
" Don't you have any ethics?" continued the Council worker.
" Your out of luck... I sold the last one this morning...some people will sell any old body part to stay in this Country!" said Rann.
" I wouldn't eat any of your produce anyway...you don't know where its been!"
" Middle –of- the Road mate....same as your Politics....!" countered the Dog Vendor continuing his good 'Korea' choice by selling three 'hot dogs' to a local takeaway owner.
" I must be mad...!" said Job.
" How much are you on an hour......£50.00...£100.00"?...
" And I'm on £20.00 per hour as an Environmental Health Officer with a science degree and £20Kworth of student debt....face death and kebab shop owners with skewers every day....and the Government wants me to take a cut in my pension and work till I'm 67...I must be mad to be the only legitimate worker in Merthyr paying tax on my day job!"
" Shove over!" said Job instantly climbing the ladder.
" You can 'burger' off when you like!" squeaked Frogger.... you start at the bottom pal......go and get me some 'Health-y food' ...its my way or the highway!"