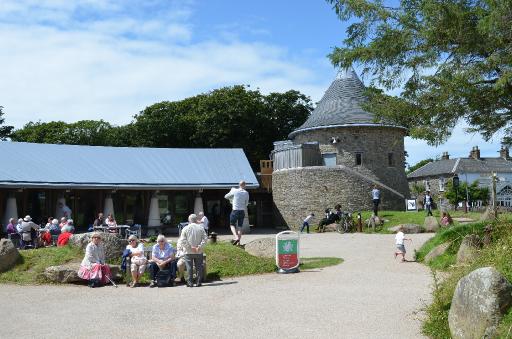 Tuesday March 1 2016, 12:00 PM
@ Oriel y Parc Courtyard, St Davids, Pembrokeshire
Oriel y Parc is hosting the Bishop and clergy of St Davids to oversee the lighting of the St David's Day Stone at midday, the flat stone has been inscribed with a verse by former Archdruid James Nicholas. The verse is a "Pilgrim's Prayer", translated into English by the poet as:
"O God, You gave to St Davids a light
which to us is a mystery;
in Your turn,
O grant her a dream for Tomorrow."
At noon on St David's Day the stone is illuminated by a shaft of sunlight shining through the hole in the adjacent rock. This is the exact centre of the circle of the building design. There will be poetry reading and a blessing on St Davids Day. Join us for this spiritual and cultural event.
Free admission