Croeseiriau Cymraeg Course 1 Email 10 Translation Exercise Solutions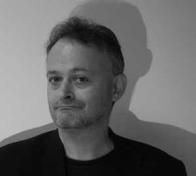 07/31/20 10:04:45PM
@ceri-shaw
Welsh to English
Mae bysedd fy nhraed yn brifo.
Mae'ch esgidiau'n rhy dynn.
Efallai eich bod chi'n iawn.
Prynwch pâr arall yfory.
Syniad gwych dwi'n meddwl.
My toes hurt.
Your shoes are too tight.
You may be right.
Buy another pair tomorrow.
Great idea I think.
English to Welsh
I'm going to learn to play the piano.
Why the piano?
Because it's easier than the harp.
But we don't have a piano.
I'm going to buy one.
Dw i'n mynd i ddysgu chwarae'r piano.
Pam y piano?
Achos ei bod yn haws na'r delyn.
Ond does dim telyn 'da ni.
Dwi'n mynd i brynu un.